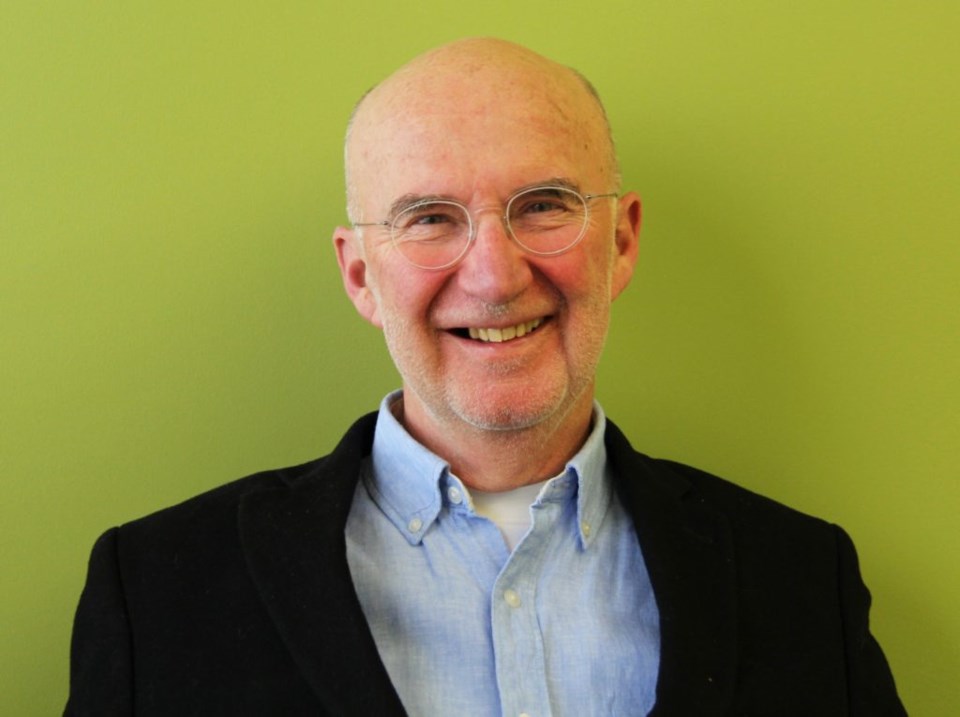 One of the uncertainties in the current environment is how long the COVID-19 lockdown will last, how effective will we be preventing new cases and how long will it take to bring the virus under control? Whether months or years, the new 'normal' will be different in different communities. What new behavioural and social interventions will we adopt? What will they look like?
As officials decide when to abate certain measures, NOTL businesses, schools and child-care facilities will then have to balance their activities with recommended physical distancing measures.
Hong Kong may be a good example of our future response to COVID-19. About 40 per cent (286/700) of all deaths around the world during the 2003 SARS pandemic occurred in Hong Kong. Since then, Hong Kong's new 'normal' has included:
• Promotion of universal precautions, the practice of avoiding contact with patients' bodily fluids, by means of wearing nonporous articles such as medical gloves, goggles, and face shields.
• Use of technology, such as improved computer applications for contact tracing of infected people.
• Establishing a 'high alert' system to inform the public about infectious disease outbreaks.
• More than 90 per cent of the population uses masks when they become ill.
• Systematic controls to improve hygiene include disinfecting high use areas, such as elevators, every two hours.
• Because the level of bacteria on elevator buttons is 40 times greater than on toilet seats, elevator buttons are covered with plastic sheets and people use tissues to touch them.
• Before the SARS epidemic in Hong Kong, dim sum places used to serve food on trolleys that weaved between tables. Diners selected dishes as they came to the table, and the wait staff circled or stamped a ticket with their order. Now in Hong Kong, dim sum places use a ticketed system, where patrons fill out cards beforehand, writing down the quantity of each dish desired.
• Hong Kong patrons in restaurants use two pairs of chop sticks – one pair to take the food off the serving plate and another pair to put food in their mouth.
• Workplaces shut down when multiple staff are sick.
• Everyone uses hand sanitizers regularly.
These practices may be implemented differently in NOTL due to cultural differences, but the underlying principles will hold true.
After the present emergency orders are phased out in NOTL, the following five preventions for COVID-19 and spread of other infectious diseases will need our support.
1. Education about
prevention and containment:
We will need information about how long we should voluntarily quarantine ourselves at home (14 days), as well as advice on how to avoid and contain possible super-spreader events. When we are out and about in NOTL, we will need to know when and how to practise physical distancing, whether through use of face masks or other prevention behaviours – don't panic, just be careful, wash your hands, don't touch your face, and stay at home if sick.
2. Better access to testing
and health care:
In hospitals and care homes in Niagara, COVID-19 cases need to be readily identified and isolated, and their contacts traced. This requires a combination of local health teams and digital tools. We must ensure transmission is suppressed in hospitals, care homes and workplaces through the right equipment, testing, distancing and hygiene.
3. Legislation and
regulation:
Under existing public health legislation in Ontario, local public health offices need to implement 1)fast, widespread testing, 2) limit large gatherings, and 3) track infections. In addition, we need to ensure the most vulnerable people, both socially and medically, are fully protected through access to a basic income, protection from discrimination and safety for those affected by domestic violence.
4. Measurement and
feedback:
Public health involvement and digital surveillance are needed to see where the cases are continuing to spread, so that we can learn more about the epidemic in NOTL.
This transparency is essential to inform lifting the lockdown while shielding the population from hotspots of transmission. This also informs how to build community resilience to support the vulnerable, who are affected negatively by the virus, and the negative impact of control measures.
5. Role models:
NOTL Lord Mayor Betty Disero and other community leaders have been exemplary role models in the COVID-19 pandemic. They must continue to be a positive voice of evidence-based information on social media, be champions of #COVIDkindness by supporting high-risk individuals in NOTL, and encouraging family, friends and colleagues to follow the advice of public health officials and model healthy behaviours.
Do not get obsessed about exposure to the COVID-19 virus. Everything in life is about managing risk. Not crossing a road is less risky than crossing it, but this does not mean we never cross a road. There is a balance of risk and reward in everything, including changing our behaviour to avoid infections.
Speak to your physician or pharmacist and research COVID-19 online. There are some good websites that are factual and written in plain English, such as Medline Plus, produced by the National Library for Health in Washington DC.
In the year 1150 AD, the visionary female theologian poet and scientist, Hildegard of Bingen (Germany) published Causes and Cures. Her recommendation to boil drinking water made a huge contribution to human health. She believed cures for a wide variety of diseases can be found in the plants and minerals found in nature. In these uncertain times, her statement about life's mysteries is reassuring: "Humanity, take a good look at yourself. Inside you've got Heaven and Earth and all of creation. You're a world – everything is hidden in you."
Larry W. Chambers has authored articles and books on disease prevention, improvements in long-term care homes, and innovative approaches for continuing professional development. He is research director of the Niagara Regional Campus, School of Medicine, McMaster University. Eva Liu and Hanna Levy are medical students at the Niagara Regional Campus of the McMaster University School of Medicine.