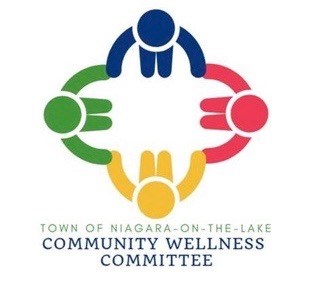 The year 2021 has closed, and it has been quite a ride: physically, economically, mentally and socially. COVID-19 has dominated the health scene, but there have been significant mental and social impacts too. We look to 2022 with hope and determination to make things better.
One significant aspect of our life that we could focus on is our wellness. What is wellness? It is actively working towards a state of better health and well-being through targeted intentions, choices and actions. In other words, through specifically thinking about it, and doing something about it. Keeping a positive attitude, and continuing to learn, are important aspects of our mental and social health, particularly in these challenging times.
A good example of how to do this is to take advantage of the wide variety of virtual programs offered by our local Niagara-on-the-Lake Public Library. There are several interesting sessions in January and February, ranging from Financial Literacy to Genetic Genealogy.
A new Learn & Live (Lifelong Learning) program has recently been initiated in Niagara-on-the-Lake. A series of presentations were offered last October to December, titled Coming of Age: The Wellness of Learning. Planning is underway to deliver several new series in 2022 on a wide variety of topics. Visit the NOTL Public Library event calendar at notlpubliclibrary.org for details on all these sessions.
Another excellent opportunity is the Third Age Learning lectures offered in St. Catharines - the next one is scheduled (virtually) on Feb. 15, and is on Hot Zones: Why pandemics and inequality are neighbourhood-level problems, a timely topic. For more information on this program, please contact [email protected]
For physical activity, try the outdoor skating rink in Virgil behind the Meridian Credit Union and Centennial arena (1567 Four Mile Creek Road, Virgil). This rink was generously organized by community volunteers.
Another option is to explore the Upper Canada Heritage Trail in Old Town. Phase 1 of the trail has been completed and is located on an abandoned railroad right-of-way that goes south from the Old Town, beginning near King Street and John Street, to East and West Line. It takes you through Carolinian forests and vineyards. For more information about this trail, please visit
heritagetrail.ca.
Whatever you do, connecting and engaging with others and our community, despite and because of the pandemic, is important for our wellness. Plan your wellness activities now!
Stay healthy and safe.
NOTL Community Wellness Committee