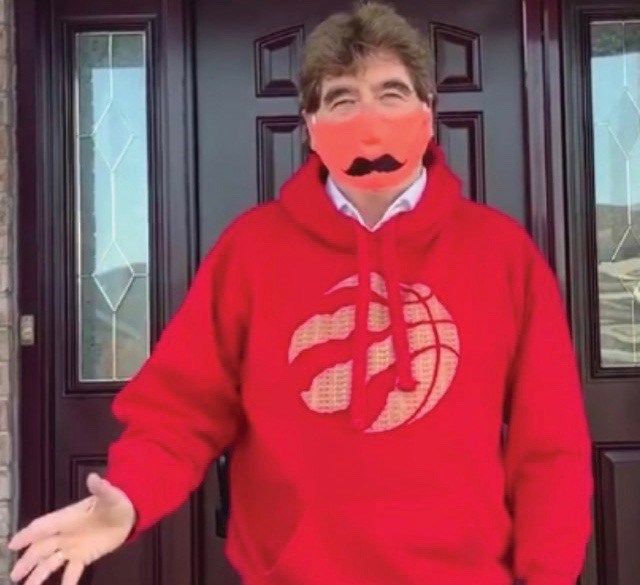 Long-term care is a humanitarian crisis, in our community and in this country.
As awful as it is to read about the outbreaks, we cannot turn away from the facts: seniors are being forced to cry out and to beg for food and water, while they're left vulnerable to deadly infection. Loved ones are dying in long-term care – with more outbreaks than we saw even at the height of the first wave.
As with all governmental policy during COVID-19, I remain as open as possible to working with our Premier and providing a united front against this virus, but on the file of long-term care, Doug Ford has failed our province. Ford has had 10 months to prepare for a second wave of COVID-19, and yet our long-term care homes are even more at risk than during the first wave. Today there are more outbreaks in these homes than at any point during this public health crisis.
When we began to call on the minister of long-term care, Merrilee Fullerton, to provide immediate staffing supports to Oakwood Lodge in Niagara Falls, where more than 200 staff and patients were COVID-19 positive in the 153-person home, she waited more than a week before taking action. There were promises of Red Cross intervention and supports that never came. COVID-19 waits for no one, and every day staff and resources weren't dispatched, lives were put at risk. Every day we wait for a vaccine plan that should have been rolled out months ago, lives are at risk. These are not faceless seniors, these are our parents and grandparents. They are the neighbours who built this community, and who deserve to live their twilight years in it.
Do you know what Doug Ford used the 10 months in between the COVID-19 waves to do? He focused on ramming through legislation which provided legal protection to private long-term care homes so families of the deceased and abused would find it almost impossible to hold them accountable in courts. Despite the bombshell Toronto Star report which showed more seniors died in these facilities than in public ones, and despite a rare leak from our Canadian military that blew the whistle on the abuses in these homes, Ford jumped to protect them legally. Who are they, you might ask? They're faces we're all too familiar with, such as former PC Premiers Mike Harris, Ernie Eves and Bill Davis who all sit on the boards of these long-term care homes. After Ford passed this disdainful legislation, he then moved to close our provincial parliament until February. This is why my NDP colleagues and I have requested that Parliament be immediately reconvened, so we can take emergency action on the COVID-19 humanitarian crisis in long-term care.
The Ford government has taken steps to shut down the Province's long-term care commission, which was set to release a report in April on the state of these homes. When so many of us know a family member in our community who has lost a loved one in these private homes, it's hard not to feel anger when you see Ford's priorities. When so many of us read the Canadian military report that described the abusive conditions our seniors were living in, it's hard to understand why these private home operators are not being held accountable.
Since this crisis began, 2008 loved ones have died in long-term care. Our nation holds the unenviable record of the most COVID deaths in these institutions in the world. The for-profit providers who are responsible for this must be held to account, and where necessary brought to justice. The commission must be allowed to do its work even if it means revealing even more harrowing details about the state of Ontario's long-term care. It is time to put an end to covering for anyone who had a hand in this.
I am calling for the legislature to be immediately reconvened so we can disperse emergency aid to save seniors' lives, get staffing supports to long-term care, including from the military if necessary, put in place a plan to rid ourselves of this abusive system, and build a system that puts our loved ones' lives and well-being above profits.
This is a crisis, and it requires a crisis-like response. The dithering must stop.