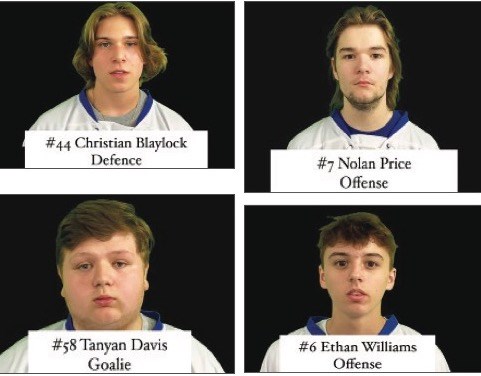 Wisdom can be defined as having the quality of having experience, knowledge and making good judgement. Although still young in a worldly sense, the U22 Thunderhawks display a number of these characteristics for the sport of lacrosse, and are in a unique position this season.
Most divisions in sport are made up of two age groups, sometimes referred to majors and minors. For U22 this is not the case, rather a team can be made up of players from five age groups, players in their 17th year (16 years old) to players in their 21st year (20 years old).
The U22 Thunderhawks exhibit a variety of ages. Six players are in their 21st year, so their last season (Joe Fragnito, Trent Hunter, Matt VandeLaar, Sam VanderZalm, Aedan O'Gorman and Colby Ostromecki). All provide a foundational leadership piece of the puzzle found in a championship team.
Brett Wilson is the lone player in his second-to-last season, while there are four players with two years left (Keaton Boldt, Nathan Wilson, Hunter Ostromecki and Jordan Wiens). Players with three seasons left are Nolan Price, Kris Wilson, Aaron Wilson, Jack Muraca and Christian Blaylock. With offensive and defensive threats, this middle group is the backbone of the Thunderhawks, often called to play in specialty positions on man-short or power-play situations.
Finally, the rookies, players with four possible years left with the Thunderhawks, are Liam Dietsch, Jack Parker, Ethan Williams, Jack Marotta, Noah Ostromecki, Liam Gatt and Tanyan Davis. Three of these rookies are already playing up with the St. Catharines Jr.Bs, looking to be fully rostered players next season.
The 2022 U22 roster has all the characteristics which make a good lacrosse team: speed, strength and game intelligence. This group of Thunderhawks also contains one overlooked characteristic found in championship teams — a great sense of family, which means a group of individually skilled players filling specific roles and sacrificing individual exploits to do what is required to lead the team to a provincial championship for 2022.
Come out and support the U22 Thunderhawks when they play the Hamilton Bengals June 28 at 8 p.m. at the MCU arena, followed by their July 9 Alumni Day double-header versus the other undefeated team in the province, the Milton Mavericks.
Go Thunderhawks!