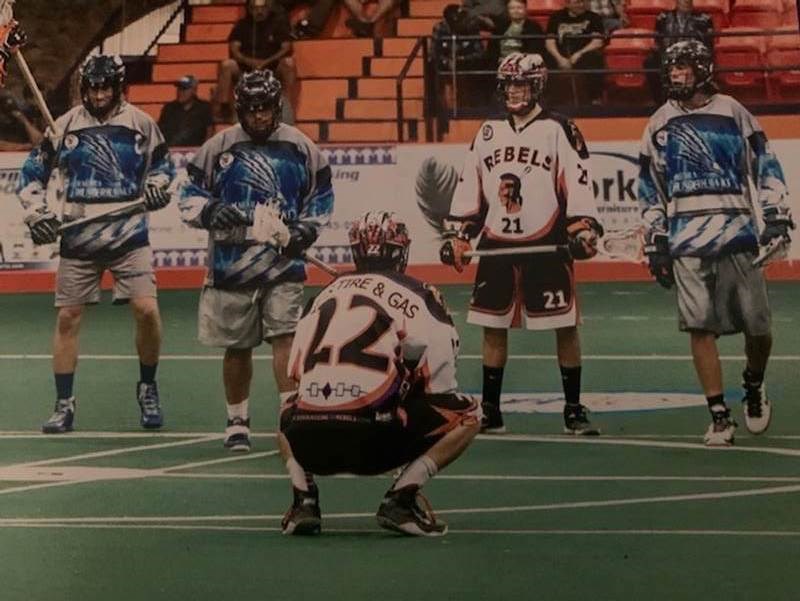 Last week's announcement of the folding of the Niagara Thunderhawks Junior B lacrosse team prompted St. Davids native Ryan Wagner to reflect on what his time with the organization meant to his development.
Now in his sixth season playing in the National Lacrosse League, Wagner was first called up to the Thunderhawks for one game as a midget in 2010, and proceeded to spend the next five seasons playing for his hometown team.
"It's tough to see, especially with an organization that gave so much to people like Jay (Thorimbert, currently of the New England Black Wolves of the NLL), Johnny (Ryan's brother, a member of the Rochester Knighthawks) and myself," Wagner says from his Toronto home. "You just kind of assume it was always something that was going to hang on in the community. It was always in my mind to come back and help out some day."
Wagner says a poster was circulating around the lacrosse community looking for volunteers to try to keep the Thunderhawks franchise alive. His work commitments in Toronto and his pro lacrosse career with the Philadelphia Wings, who played their first 2021 NLL game this past weekend, precluded him from swooping in to lend his support.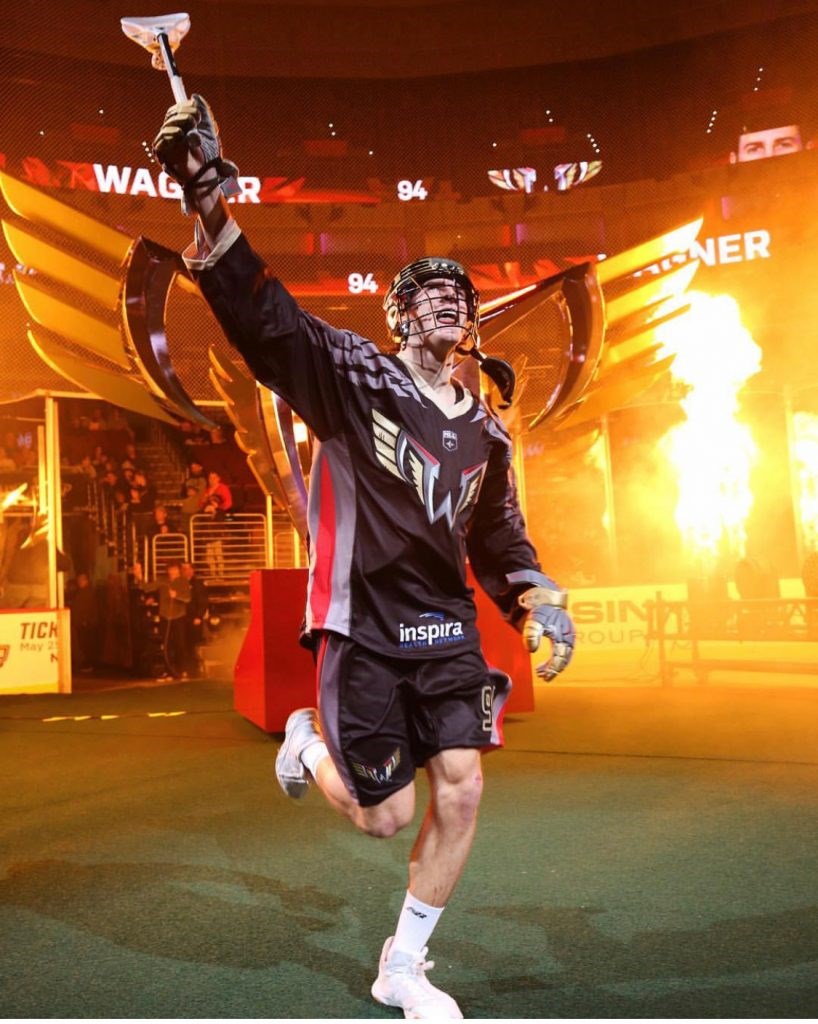 The organization sent out a press release last week announcing the news that the club was folding.
The Thunderhawks started in 2003 when Mike Jones gathered a number of volunteers to bring Junior B lacrosse back to NOTL under a new name. The team was made up of players from the NOTL Minor lacrosse system, including players from both NOTL and the Tuscarora Indian Reserve located across the Queenston-Lewiston bridge in New York state.
Though they didn't bring any Founder's Cups, the championship trophy of Canada's Junior B lacrosse leagues, back to the Meridian Credit Union Arena, the team was successful in developing players who were recognized by teams at the Jr. A and professional levels as future stars.
Besides the Wagner brothers and Thorimbert, Thunderhawks Devin Sartor, Corey Fowler, Bryan Neufeld, Chris Weier, Hunter Lemieux and most recently Aidan Buis have all moved on to careers in professional leagues.
But in 2018 the Thunderhawks executives recognized that dwindling registrations for Niagara-on-the-Lake's minor program was limiting the number of players graduating to play Junior B. They applied for and received a one-year leave of absence from the league to try to build numbers for the 2019 season.
Then, the pandemic forced the shutdown of sports and had a detrimental effect on all aspects of the Thunderhawks organization. Most of the members of the executive stepped down, core players aged out of the Junior ranks, and others lost an important developmental year for their opportunities to move to Junior A. As well, minor players lost exposure to Junior B and many players drifted away from the game altogether.
Though there have been some rumblings in the wind at press time that a last-minute reprieve may save the T-hawks, it seems that a long-standing NOTL tradition has come to an end.
"My last two years I split some time between Niagara and St. Catharines (Junior A Athletics)," Wagner reminisces, "but it was Niagara through and through. Growing up, It was the coolest thing ever when you're playing minor and the Thunderhawks would play. It would be a packed house. All I could dream of doing was to play for the Thunderhawks."
Wagner says the family-like, hometown aspect of the team was important to him. He felt loyalty to the Thunderhawks, which is why he continued to play for the team from 2011 to 2015. His father Mike also helped out on the coaching staff and made many road trips with his two sons.
Wagner holds out hope that future aspiring NOTL Junior B players won't have to travel to St. Catharines to play at that level.
"It begs the question of how we get back to the fundamentals, how do we get more players coming out from the minor program. How do we address that from the grassroots to make sure kids coming through minor are inspired to play for the Thunderhawks, like everyone was when I was going through that same point."
"Growing up in such a small town," Wagner continues, "the NLL is always kind of a pipe dream. The fact that you see so many guys coming out of here and St. Catharines making it, it's an avenue to get there.
The five years Wagner played with the Thunderhawks, learning from coaches Randy and Roger Chrysler, and general manager Al Janzen, are the only reason he got to the NLL, he says.
The minor lacrosse program in NOTL did return this past summer with some changes. With indoor activities still off limits at that time, the game was played outside. As well, players from Fort Erie, Lincoln, Pelham and St. Catharines all joined with NOTL to ensure interested players from all those areas had a chance to play.
"I hope the minor program continues to get the numbers," Wagner says. "If it's not Junior B that I can help out with, down the road, maybe I can help out with the minor Thunderhawks. Who knows, maybe some time down the road there will be an opportunity to revive the Junior program. Time will tell, I suppose."