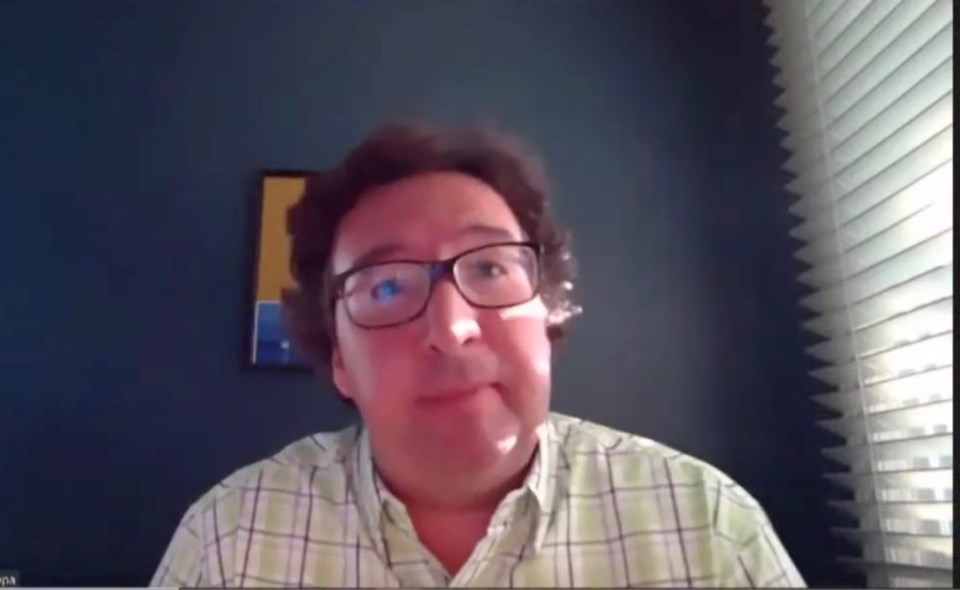 Gary Zalepa, Niagara-on-the-Lake's regional councillor, agrees with the town bylaw calling for masks to be worn indoors when physical distancing is difficult.
Town councillors should do what they think is best for their residents and businesses, he says.
He doesn't, at least at this time, agree with a regional bylaw making face coverings mandatory.
While it may seem like a contradiction, it isn't, and his reasoning is clear.
Public health falls under the jurisdiction of the Region, and the regional head of public health, does not support mandatory face coverings.
Dr. Mustafa Hirji, Niagara's acting medical officer of health, promotes physical distancing, hand-washing, keeping hands away from faces, and wearing a mask in public places when physical distancing isn't possible.
"He doesn't feel there is a public health rationale to order it."
It there is a widespread outbreak, or the number of cases in Niagara increases significantly, that might make a difference and change the directive from the public health department, "but with none of those things happening, there is no public health reason for the doctor to order it."
The role of the regional council is to carry out the orders of their public health department, says Zalepa, and it seems clear to him — no public health order, no regional mandatory mask bylaw.
For regional councillors to make a decision contrary to their public health directive, is, in his opinion, an "extreme overstep. If public health orders it, that's different, but that's not the case today."
He doesn't expect it will be the case when the issue is again addressed at Thursday's regional council meeting.
After an almost five-hour debate at the special council meeting called to discuss mandatory face coverings, a motion to defer a decision until Thursday was approved, on a vote from chair Jim Bradley to break a tie.
Lord Mayor Betty Disero voted against deferral, after speaking in support of a bylaw, and Zalepa voted for it.
While the vote may be different this week, Zalepa says his won't be, unless Hirji gives an order to make masks mandatory.
While NOTL and St. Catharines have passed their own bylaws, and other regional councillors have spoken in favour of the Region doing the same, Zalepa says his role is not to impose NOTL's decision on other municipalities, without a public health order.
"But if the majority of NOTL residents and businesses are in favour of a mandatory bylaw, "that's what a municipality should do."
Zalepa says he does the grocery shopping for his family, because his wife has a lung disease, and when he goes shopping at Hendriks' valu-mart, it's never busy, but he always has a mask with him. He has worn it from the beginning, when the store was crowded and he felt there was a problem with physical distancing, and he will wear one now any time he goes into a store. He agrees that it's the right thing to do, and that "the autonomy of the municipality is paramount."
If there is a public health order from the Region, "I'll support it, 100 per cent."
Municipal government has to "stay in its own lane" and do what it's mandated to do, "and this is an issue where the Region has to stay in its lane, and listen to its own experts."