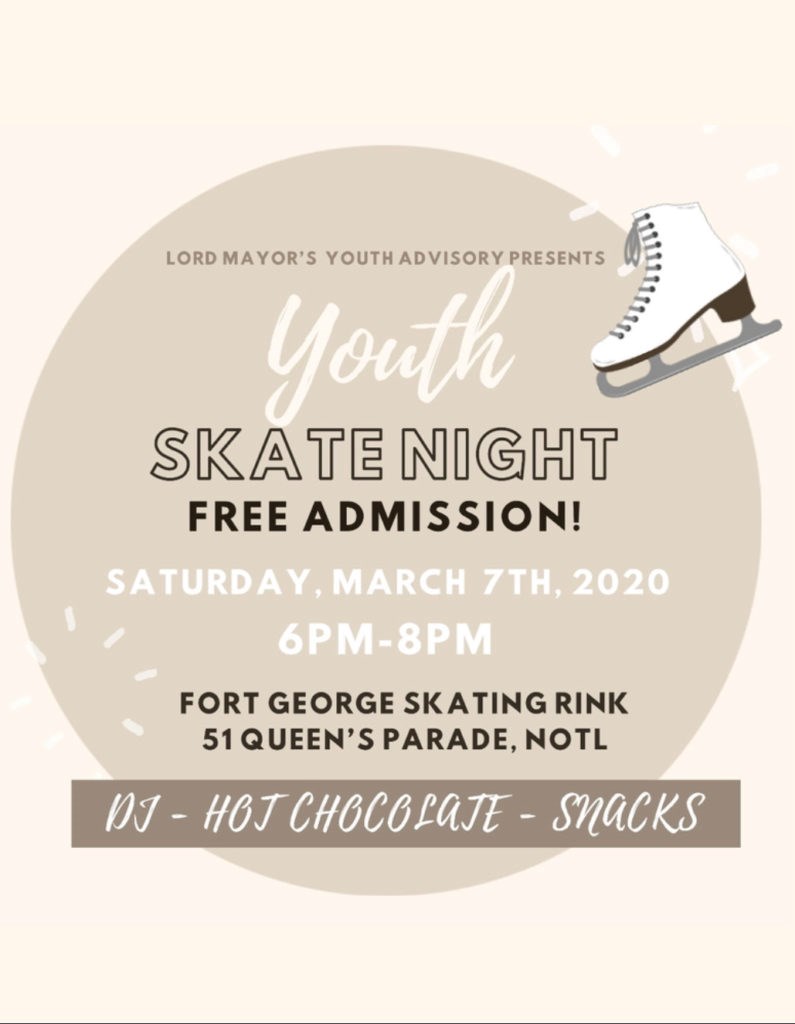 Enjoy the winter season by skating outdoors, and having some delicious hot chocolate to keep warm!
The Niagara-on-the-
Lake Lord Mayor's Youth Advisory Council has organized a fun evening of youth skating, in partnership with Fort George. We hope many youth will come out and join us for this fun evening.
The LMYAC has set various social, environmental and wellness goals for this year. On Feb. 28, our youth council has been invited by Sarah Kaufman, director and curator of the NOTL Museum, to listen to a presentation and provide youth input as to ideas for the future of this excellent museum.
Some future events to keep your eyes open for will include our environmental initiatives as we work to promote how environmentally conscious our NOTL is. We will be hosting and participating in an April environment cleanup for Earth Day, with more details to be announced about how Niagara youth can get involved.
We are also partnering with Communities in Bloom and looking forward to positive changes for NOTL.
Our council will be hosting our annual Grade 8 Mental Health and Wellness Conference in May. We have had many inquiries from interested parties to present and we will be working on the high-quality agenda over the next few months.
Lastly, our council continues to support the NOTL Library Teen Literacy Alliance, which runs every last Sunday of the month at the NOTL Public Library. All youth, Grades 7 to 12 are invited to come out and join us. Talk to Emma Burkholder at the library for more information. We have great conversations and we provide delicious snacks.
To keep updated on the latest news and to reach out to those of us on the LMYAC, follow @lmyacnotl on Instagram.
Bethany Poltl is the chair of the Lord Mayor's Youth Advisory Council.