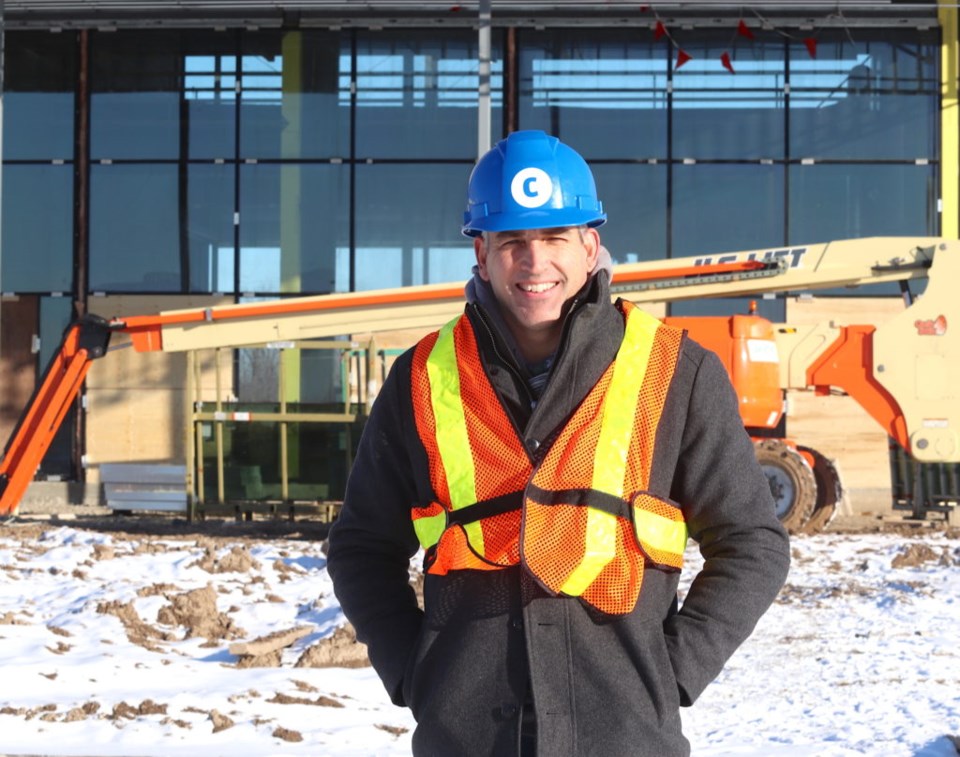 The roots of the Central Community Church date back to 1921, when the congregation tired of meeting in four different locations and decided to purchase a United church on Queenston Street and Thorold Road for $8,000.
On the night before the down payment was due, then Rev. James Montgomery was pacing around his house, worried that the deal would fall through because he didn't have enough money to make the payment. His wife told him to go for a walk and during that walk a stranger came up to Montgomery and handed him $100 to guarantee that the deal would go through.
That $100 was a generous gift in 1921 but is a pittance compared to the $7 million the church has already raised for its new facility on York Road in Niagara-on-the-Lake. It will replace the church's building on Scott Street that was constructed in 1969. That building was sold by the church to help finance the new facility.
"If you are Christian, that is another miracle," said Grant McArthur, who is a church member and the project manager for the facility being built by Merit Contractors Niagara Ltd. "We got a valuation of $2.9 million and sold it for way over our asking price. And that was two years ago when property wasn't in the position it is in now."
The church has already secured a manageable mortgage that fits within its expected operational budget and fundraising continues for the project that will have a final price tag between $12 and $13 million.
Seeing a church being built nowadays is a miracle in itself. According to a study done by the National Trust for Canada, a national charity that works to save old buildings, it is estimated that about 9,000 religious spaces in Canada will be lost in the next decade, roughly a third of all faith-owned buildings in the country.
The church being built by the Central Community Church is not your grandfather's church, it is not your father's church and, indeed, it is not the facility that many of today's churchgoers can envision.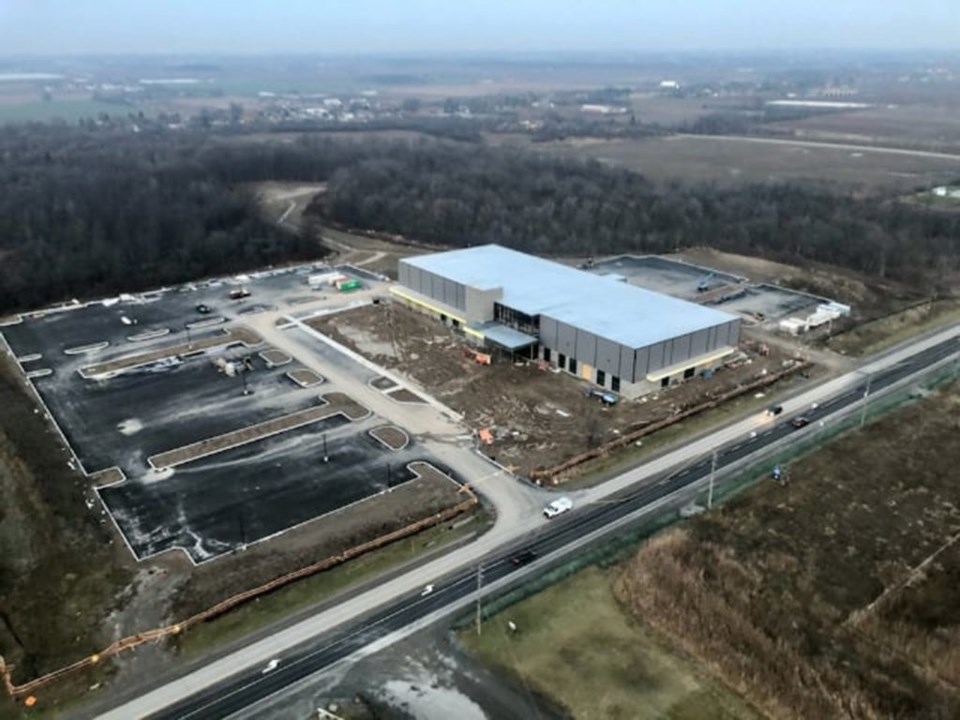 The centrepiece of the 73,495-square-foot building is an auditorium that will house two basketball or three volleyball courts and a main centre volleyball court overlooked by a 300-seat spectator area on the second floor. The second floor will also include a space for indoor soccer. The height of the auditorium is roughly twice the height of a regular gym.
"One of the philosophies of Central has always been that if we were ever to leave or shut down, we want to leave the community in a better place. This whole space was built with the community in mind," lead pastor Bill Markham said. "Our congregation will be sacrificing prime auditorium space for seating and pews. We decided to go with a floor that could be converted for community use during the week."
On Saturday nights, 1,500 seats will be placed on the auditorium floor and an additional 300 seats placed in the viewing area on the second floor to provide the church with the ability to host two 1,800-person experiences on Sunday. When games are being held, a large curtain will drop down to protect the stage.
The church, which has more than 3,000 members, averages more than 2,000 people attending services every Sunday. Between 400 and 500 kids take part in the church's children's ministry. When Markham started at the church 20 years ago, it had 400 members.
The church is being built for those members and the entire community.
"The key phrase for us is that there is no single purpose space," Markham said. "We build it so that not only would the church be able to use it, but the community would be able to use it."
The building is part of the church's goal of making the community better and being a partner with the community by working hand-in-hand, especially with youth and athletics.
"You know my passion for developing athletes, because I think it develops body, mind and spirit. We designed this space for the next generation," said Markham, who coaches the highly successful Eden boys volleyball program. "For me, it has alway been about how I can leave this world a better place. That sounds pretty idealistic but it's true and my involvement with sports in Niagara demonstrates the power of connecting with people that way and helping believe in themselves.
"I am hoping this will be a space where they can dream and believe in themselves and if we can do that, that would be an amazing legacy."
That legacy will also include outdoor facilities. The property has six acres of space that the church is planning to eventually use for a soccer field, splash pad, outdoor barbecue and fire pits, and an outdoor skating rink for the community to use in winter. A cricket field has also been discussed.
"It depends on what the board wants, what the church wants and what the community wants," McArthur said. "One of the reasons why the region and the Town of Niagara-on-the-Lake like us so much is that we are not building a church. We are building a community centre."
It is a community centre for every nationality.
"We are building a facility that can accommodate all the sports that are popular in Niagara and ones that are not," Markham said.
That is being done with an eye to the future.
"This area is changing," McArthur said. "Brampton looks different, Mississauga looks different and 10 years from now, Niagara will look different."
The church is already in discussions with indoor soccer association Futbol Niagara, the Niagara Rapids travel volleyball program, the Niagara River Lions pro basketball franchise and the Niagara-on-the-Lake Pickleball Club.
Interest has also been expressed by badminton, cricket, and various other family-friendly activities and clubs.
Central is in the process of figuring out what its rental rates will be when the building is completed in the middle of 2021.
"As a business guy, I know exactly what I would charge but that's not what a church does. It has a community component," McArthur said.
Markham agrees with that assessment.
"The reality is that most people will pay for a premier experience but we will also try to accommodate those who can't."
The building will also accommodate much more than just sports. The lobby is being built to handle 1,000 people in a standing reception, there are boardrooms and meeting rooms on the second floor and the first floor will include a 65-space day care. centre On Sunday, the day care space will be used for children's programming.
"I'm working on this as a longevity project," McArthur said. "I am honoured to be a part of what is taking place in Niagara-on-the-Lake. What is to come for our community going into 2021 is going to be fantastic."
Bernie Puchalski is an award-winning journalist who worked for Niagara dailies for more than 27 years, as a news reporter, sports reporter and sports editor. Through BP Sports Niagara, he now provides people-focused, grassroots coverage of local sports.