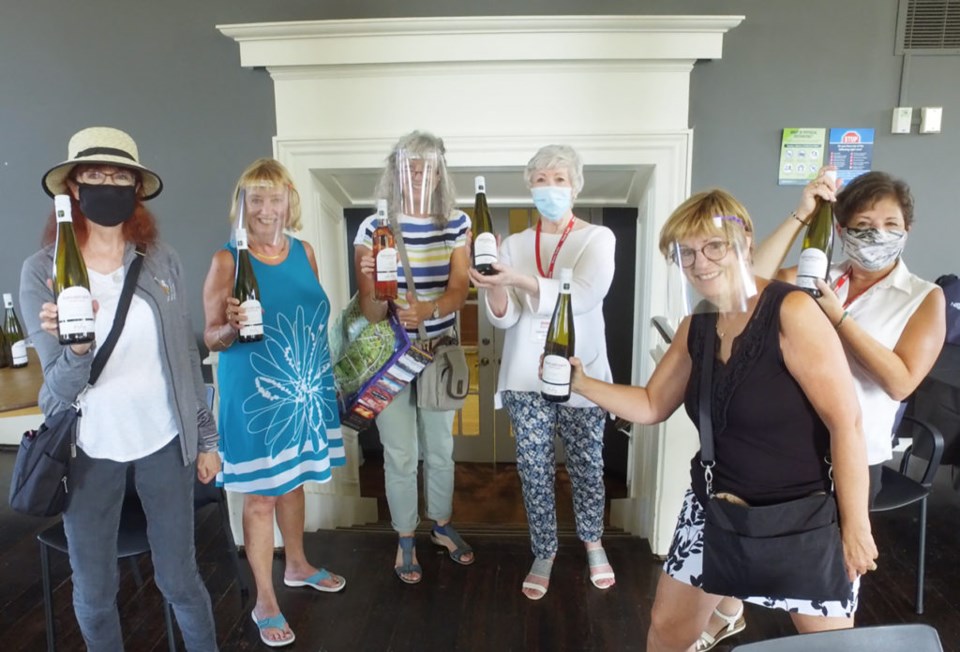 Volunteer ambassadors will be presenting friendly faces and welcoming visitors to town, with a goal of explaining about COVID measures and encouraging compliance.
They are to act as greeters, and have been told not to confront or interact with protesters, councillors heard at Monday's planning meeting.
They're being asked to remain calm and not engage in conversation or make eye contact in a confrontational situation, with protestors or those who may say they're not going to wear a mask, said Coun. Wendy Cheropita, who with Coun. Gary Burroughs, has helped to organize the volunteer project.
They've also been told not to contact staff if they run into problems, but to call Cheropita or Burroughs, "and we'll go to the appropriate person," she said.
In July, when it became evident there were problems with physical distancing in restaurants and on patios, Burroughs suggested using volunteers, trained by staff, to be good-will ambassadors. They would be asked to welcome people and explain the rules to do with COVID. They would not be enforcement officers, he emphasized.
They could be helpful by "suggesting that we do have rules, not enforcing them," he said at that July special council meeting.
Interim CAO Sheldon Randall was a little concerned about what the volunteers would be expected to do, but Coun. Wendy Cheropita offered to work with Burroughs on a volunteer ambassador program, seeking "compliance versus conviction," she said, to strengthen the town's image of being friendly and welcoming, and putting the safety of visitors and residents first. Shaw Guild members have been looking for new ways to help out in town, and were happy to help, she said.
The two councillors have been working with the guild volunteers to act as welcomers to the
community. The program is to be launched this Wednesday to Sunday, and then Friday to Sunday thereafter, into the first week of September. They will talk about face masks and shields, physical distancing, and the use of hand sanitizers, which will be available in local businesses.
Lord Mayor Betty Disero opened the meeting saying there had been a spike of 19 new cases, but nothing new recently, however it's important to follow guidelines to keep it that way, she noted.
Laurie Harley, Shaw Guild president, and communications chair Cheryl Morris have been instrumental in getting the program put together quickly, as have town staff, councillors heard.
The ambassadors will be wearing T-shirts identifying themselves as such, and also as Shaw Guild members.
Volunteers, Burroughs said, will thank people who are visiting the town, and also those already wearing masks. The project "is good for the volunteers, and also good for us."