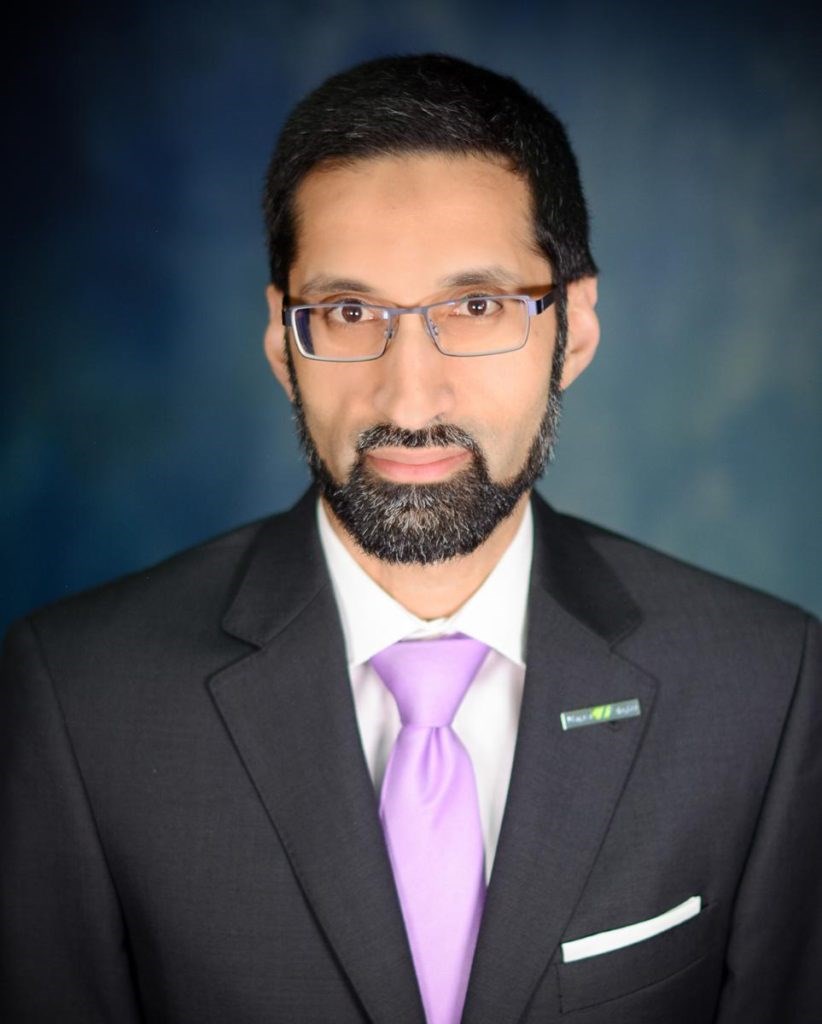 The vaccination program will start to ramp up in the region in the coming weeks, and will be a game-changer in the fight against COVID-19, says Dr. Mustafa Hirji.
Niagara has a more detailed plan than the public has seen, but the acting chief medical officer of health says it is so dependant on the arrival of vaccines he fears releasing information and then having to change it.
While the supply is expected to be steady, arriving weekly, Hirji says the number of doses are not as high as he was told to expect a week ago.
He understands residents are anxious to know when they will be vaccinated, where, and how to register, and there will be communication through several avenues, including local media, as that information becomes available.
He expects the public health department will look after registration, using software provided by the province, with the 80-plus residents expected to begin that process of registration toward the end of March.
Clinics should be up and running across the region, in centres such as the Niagara-on-the-Lake community centre, by April, but there are still details to be worked out, the most important factor the arrival of sufficient vaccine.
"I don't want to promise anything if the vaccine hasn't come yet," he says.
"I want to be sure we have the vaccinations to do that."
While both the region and the town are expecting the community centre to be the NOTL clinic location, Hirji says the region is holding off signing leases with municipalities, and in some cases the private sector, until it has a more definite start date.
"We don't want to sign leases until we know that date. Something might change in the meantime. Our plan is for vaccinations to continue for months, and we need to have a lease for that length of time. It might be only for two days a week, but for week after week after week at that location, as we move from vaccinating one group to another."
And all of that is based on the amount of vaccine, and when it arrives.
"We have a lot of uncertainty from the provincial government, a lot of difficulty getting numbers," says Hirji.
Typically, the region receives notification of how much vaccine is coming about a week and a half ahead of its arrival, "so we don't have a lot of time to give that information to the public."
Although most of the regional projections of the current timeline are based on Niagara Health and Public Health doing the vaccinating, Hirji says he expects primary health care clinics and family physicians to be involved in some way.
He'd like to see family physicians take on the role of vaccinating their patients. "The more people we have doing vaccinations at other locations, the better for everybody," he says.
But he recognizes not all doctors' offices or clinics are set up to do that safely during a pandemic, and as an alternative, physicians and staff may choose instead to help out at community clinics.
The plan is by the time everyone of one age group receives their first dose, it will be time to begin administering second doses, before moving to a younger cohort.
The region already has details of how many people are in each age group, and how long it should take to get them vaccinated, says Hirji.
For example, there are 20,800 people 80 years and older who are not in long-term care or retirement homes, and have not been vaccinated.
They are in the third of three groups of the first stage of people to be vaccinated. Hirji says the plan is for vaccinating that age group to take six to eight weeks for them to get both doses, before moving to a younger age group.
"We have that planned out for the entire population, right down to 16 years and older," says Hirji. "We've worked through the whole scenario."
Ideally, if there is enough vaccine, those in the last stage, which includes everyone who wants to be vaccinated, should begin by August or September.
When pharmacies become involved also depends on how plentiful the vaccine is, says Hirji, but that likely won't happen until late spring or early summer.
"Obviously, if we get enough vaccine, it could be earlier."
For more information about the regional vaccination plan, visit https://niagararegion.ca/health/covid-19/vaccination.aspx?shorturl=1