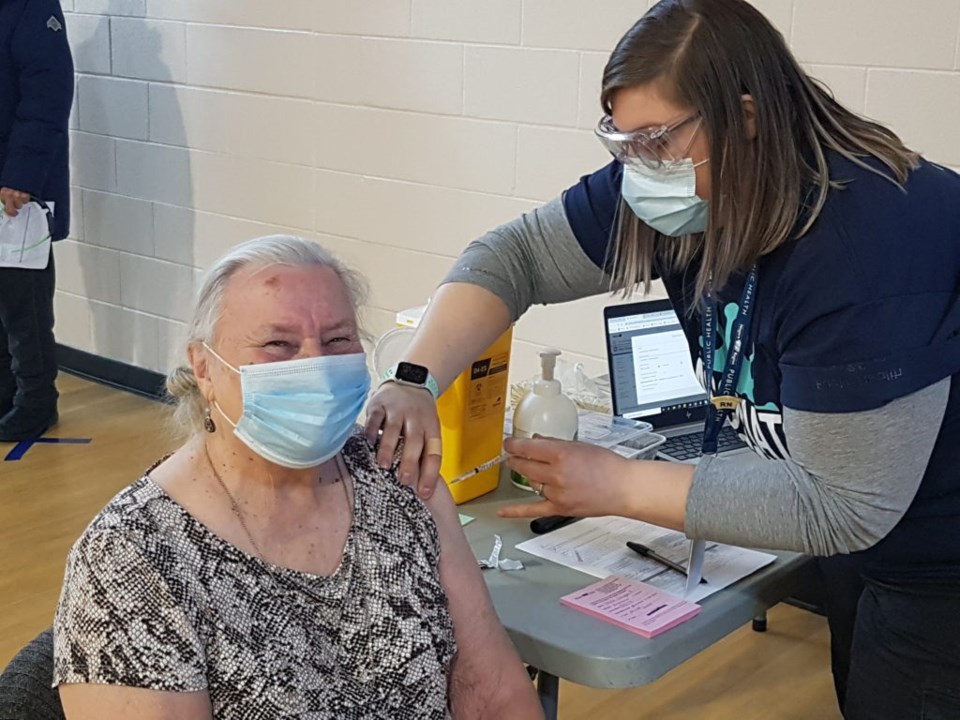 Niagara-on-the-Lake's first vaccination clinic took place Monday, at the Niagara Regional Native Centre.
Just under 500 Indigenous people, aged 55 and older, received their first doses from the Public Health staff.
The clinic followed two days of vaccinations at the Fort Erie Native Friendship Centre last week, which was so overwhelmed with requests for what was intended to be a day-long clinic, it was extended to a second day with extended hours, allowing more than 1,100 people to receive their vaccinations.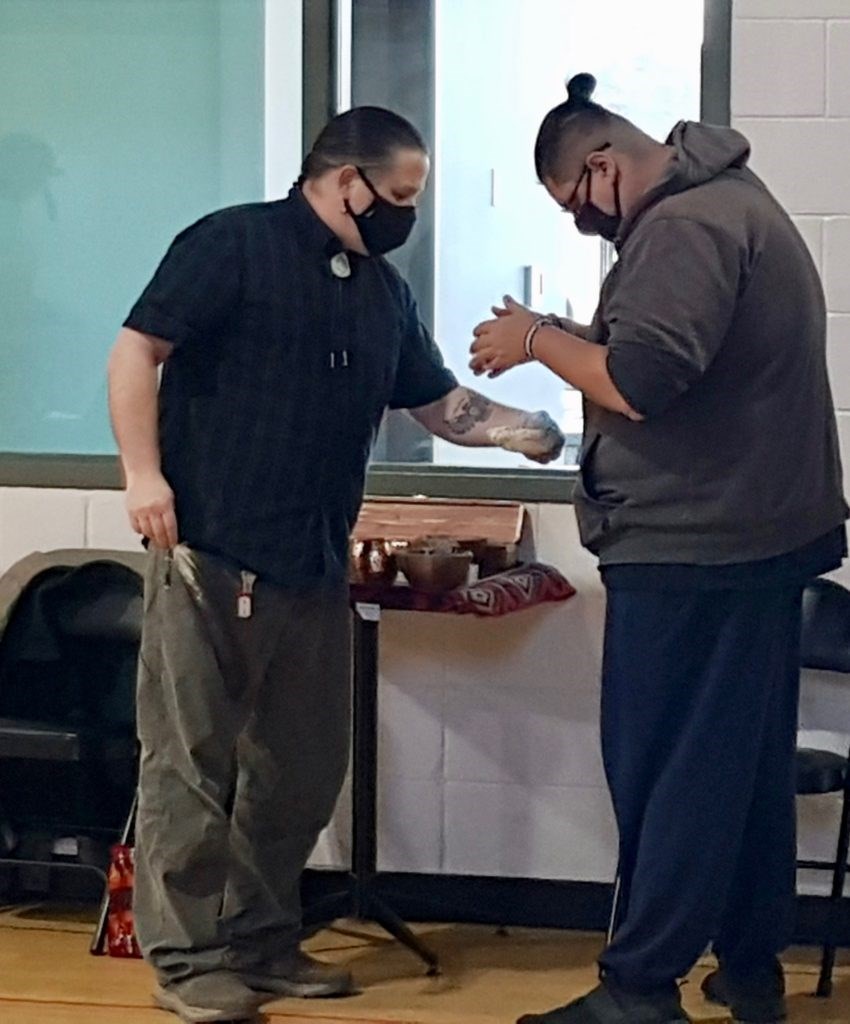 With urban Indigenous people considered a vulnerable population and a priority for vaccinations, in Ontario and across Canada, Karl Dockstader, Niagara Regional Native Centre executive director, was happy to offer the facility to host a clinic. Native centre staff made appointments for about 500 people, based on the amount of vaccine they expected to receive. Not wanting to waste a single dose, and accounting for those who might not show up, the goal was to get as many people vaccinated as possible, says Dockstader.
Members of the Indigenous community are not on a level playing field when it comes to combatting the impact of the pandemic, especially in the 55-plus age group, where there is a high rate of underlying medical conditions, such as high blood pressure, diabetes, and other health problems. Indigenous people are overrepresented when it comes to medical problems, and underrepresented in terms of jobs and income, he says.
Dockstader refers to society seeing medical disparities as something Indigenous people have brought on themselves, but points to their colonization history, including children being removed from their families for residential schools or adoption, as the deeply-rooted cause of several factors, including job and food insecurity, that lead to the increased risk of disease among their population.
While vaccination clinics are not something the native centre has experience organizing, they recognize the significance of having their members vaccinated, and they have the space, and with most programs shut down, staff available to help organize it, he says.
With the exception of a computer glitch that delayed the start of the vaccinations Monday by about 15 minutes, the clinic ran smoothly, with a short wait for those lined up for their shots.
Most of the public health staff who came to NOTL for Monday's vaccinations had also been at the Fort Erie clinics last week, and "were able to work some of the kinks out" in the two days at the Friendship Centre, says Dockstader, allowing the day in NOTL to go smoothly, finishing on time, right around 6 p.m. "We got lucky. The staff worked it all out in Fort Erie, and it was smooth sailing for us."
He said the mood at the centre was very positive.
"Staff was definitely energized," he says. "I was a little worried. We have our team and our culture, and public health has their team and their culture. I was worried about bringing the two worlds together. But they have a great work culture. They were very professional and courteous. When we had our mini hiccup at the beginning, they didn't flinch."
He had a conversation with one of the public health staff, he says, who has been on the front line of health care for the last 12 months, but showed no signs of fatigue.
Instead, the feeling at the clinic was one of hope, that "this vaccine is the new hope we've been waiting for."
There was just enough vaccine left at the end of the day for some of the native centre staff, including Dockstader, to be vaccinated, he says.
The clinics were the natural next step following a year of staying connected to the Indigenous community through the pandemic, with so many programs cancelled, including providing meals at the centre. Instead, says Dockstader, the money that would have been spent on those events was directed to making sure people in need received food. There were also wellness checks made by phone, and many, especially the seniors, appreciated that native centre staff making the calls had the time to chat with them.
Although he was concerned about "vaccination hesitancy," Dockstader says the Fort Erie clinics were also helpful in that respect, with a positive message reaching many in the community. That helped increase the uptake in registration for the NOTL site, and by the end of the day Monday 1,600 community members were vaccinated, still just a fraction of about 8,000 Indigenous people in Niagara.
Helen Sheppard, the financial manager for the Niagara Regional Native Centre, turns 85 in a few weeks. She was the first in line to get her vaccination Monday morning, and couldn't wait.
She lives with her daughter and family, and has a busy life — in addition to the time she spends at the native centre, where she has worked for 32 years, she runs a dance studio in Niagara Falls with her daughter.
She couldn't wait to get her vaccination, she says. "I just want to get it done and over with. I want to feel safe again."
She was expecting to be given an appointment for her second dose around her birthday, but Rosemary Bagnulo, from public health, explained that she would be contacted about a date, and that a recent change in policy based on current research meant she'd be called in about four months.
The native centre would be more than willing to hold a second clinic, if more vaccine is offered, says Dockstader, who would also like to see the space used for a clinic to vaccinate offshore farm workers.
"I see migrant workers getting vaccinated as a priority, and I'd be willing to host a clinic here for them. That's something I'd like to see happen," he says.