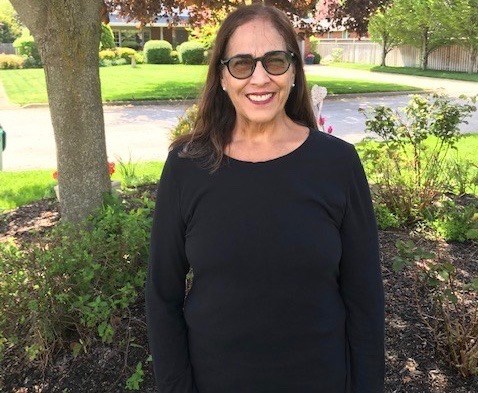 UPDATE: The province announced Tuesday that Ontario is moving to phase 2 of the vaccination plan, which includes individuals with the highest-risk health conditions, beginning this month.
Dr. Mustafa Hirji, the region's acting chief medical officer of health, said Tuesday while the province was expected to be doing that soon, the logistics of that could be difficult to validate if it were to be offered through the provincial booking system, and that he would expect it to be provided by the individual's normal health care provider.
Laura Phillips has been watching as the age group drops for vaccinations, and wondering when it will be her turn.
The 57-year-old Virgil woman is an organ transplant recipient. Her new kidney gave her life about five years ago, leaving her with a severely immunocompromised system that has a hard time fighting off infections and diseases.
Contracting COVID-19 could be fatal for those who have had organ transplants, she says, yet recipients are not high on the priority list for vaccinations.
She received her new kidney in Hamilton, and her specialist there is willing to provide a letter affirming she is a transplant recipient, which seems to work in other areas, but not Niagara.
"There doesn't seem to be a process for us, other than 'wait for it'."
She is isolating as much as possible, double-masking when outside, unless there is nobody around, and is terrified of what the disease might do to her. Her healthy husband, who is older than her, is likely to get his shot before her, she adds.
Although her age now qualifies her to go to a pharmacy for the AstraZeneca vaccine, her doctor has told her not to take it.
Two other local transplant recipients spoke to The Local about getting their shots, and urged Phillips to keep trying all possible avenues.
Maria Bau-Coote, about to turn 52, is a familiar name to many after serving two terms as a town councillor, one of them as deputy lord mayor. She is celebrating 21 years as a kidney recipient.
Her career has been spent in health care, including working for the Niagara Health system as a hospital administrator assistant, and executive director for the NOTL Family Health Team, before it amalgamated with the Niagara North team.
She is now executive director of the Good Shepherd Centres hospice, offering palliative care to the marginalized, those with mental health and addiction problems, and the homeless, she says.
"It's a very humbling experience," and a job she loves, but one she had to do from home until, as a health care professional, she was vaccinated.
If it weren't for her job, she'd still be waiting, she says.
"I don't want to be critical of public health," she adds, lauding the way they have handled the difficult feat of mass vaccinations,"but there has never been a mention of individuals with immunocompromised systems. I think that should be looked at, especially for those who are still working. But there is no thought of those in this situation."
As it is, the vaccination is considered much less effective for those whose immune systems are already compromised, she says.
Although it's been more than 20 years since she received her kidney, her immune system is still compromised, and if anything, there are further complications to be expected as recipients age.
"We should all be seeing it as a priority," she says. "Our systems are not the same. Contracting COVID could lead to death. Anyone with a compromised immune system doesn't have a fighting chance. I'm very lucky that because of where I work. I was able to receive the vaccine."
Her husband isn't at the age where he qualifies, and he has to be very cautious, she says, because she is still vulnerable, even vaccinated.
The province has recognized that by reducing the waiting time for transplant recipients' second doses, to just the three weeks as determined to be optimum.
But for Phillips, that's not helpful when she hasn't had her first dose.
Another local transplant recipient, Diane Peirce, was able to be vaccinated at the Toronto hospital where she received her living liver organ transplant almost a year ago.
Her coordinator with the transplant team arranged for both her and her husband Mike to be vaccinated last week, she said.
"When I found Niagara was so behind, I contacted them and was told I could book an appointment through the University Health Network."
She encourages Phillips to try every possible avenue to get her vaccination.
"She is so much more at risk than a healthy 70 year old. I don't understand who is making these choices."
Peirce is also aware that the vaccination is much less effective for her, and she remains very cautious. The number of daily cases in Ontario, and the fear of the variants, makes it scary to go anywhere, she says, although she's played golf a few times, enjoying getting some exercise outside.
"After all I've been through, everything I've done to improve my health, I'm not going to take any chances."
Phillips says none of the other transplant recipients she knows have had any luck getting vaccinated. Hamilton doesn't have any special opportunities for them.
"It's been a rough year. I'm double-masking, keeping my distance, and it's even more stressful in the last month because of the variants and how easily they can be transmitted."
Her dad, who is 83 and healthy, has been vaccinated, "and he says he would have gladly given it to me."
Phillips says she will watch the news, and wait for the age groups to get to her, while continuing to pursue any possibility she can to be vaccinated.