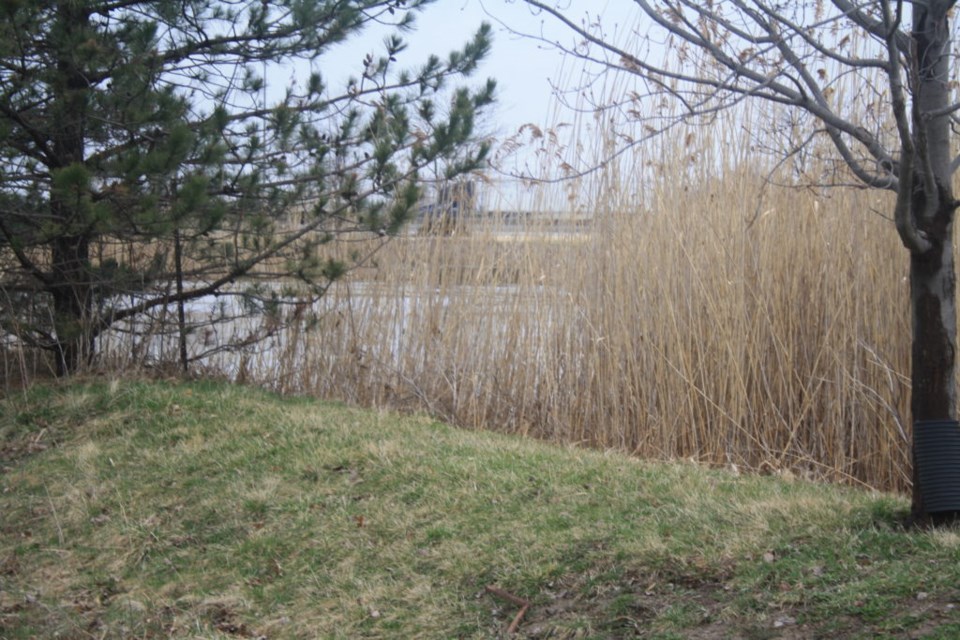 After listening to the leading expert on phragmites control, Niagara-on-the-Lake councillors have decided to take action.
When Janice Gilbert spoke to council last week her advice was to put a management plan in place which would identify phragmites locations, prioritize the areas to be attacked, and decide on a method — every site requires a different approach, she said, and most will have to be revisited year after year.
She spoke of success in other urban and rural areas, sometimes with volunteer "phraggers" dedcating hours to help eradicate the plant, supported by their municipalities.
Brett Ruck, the Town's environmental supervisor, told council he has been trying to slow the growth of the aggressive weed, which is affecting storm water management ponds, and drains and ditches used for irrigation by farmers.
"It needs constant attention. Our methodology doesn't seem to work," he said. "It's clear to the agricultural community and committee it shouldn't be their responsibility. This plant is bigger than Niagara-on-the-Lake."
It's also a growing problem on private property, but "land owners are going to need some assistance," he said, "or they may find themselves getting into trouble."
One suggestion was to add phragmites to the municipal noxious weed list, which would give the Town some authority to oversee its eradication on private property.
Gilbert talked about methods that work in certain locations, such as drowning the plant by cutting off its stalk under water, but the water has to be a certain depth for that to be effective. Once it's cut, it needs to be taken to a location where it can be isolated — covered with a tarp or sprayed, she said, so it doesn't spread.
Also important is cleaning equipment used to cut it or transport it — there should be a protocol in place to prevent further spread of the seed, she told councillors.
She also spoke of the use of herbicides, the best of which is not approved for use in Canada, but may be soon.
Phragmites looks to some like a decorative grass, but experts consider it Canada's worst invasive plant.
It's an aggressive weed which can grow to 15 feet high and spread 10 feet a year. The non-native species, also known as common reed, releases toxins from its deep roots, destroying everything growing nearby. Wildlife is also being affected, Gilbert said.
On a motion from Coun. John Wiens Monday, council approved appointing a working group of three councillors, plus a member of the irrigation committee and the agricultural committee, with support staff to develop a strategy and plan for "a phragmites-free" Niagara-on-the-Lake.
He said he hopes to have a plan in place by July.