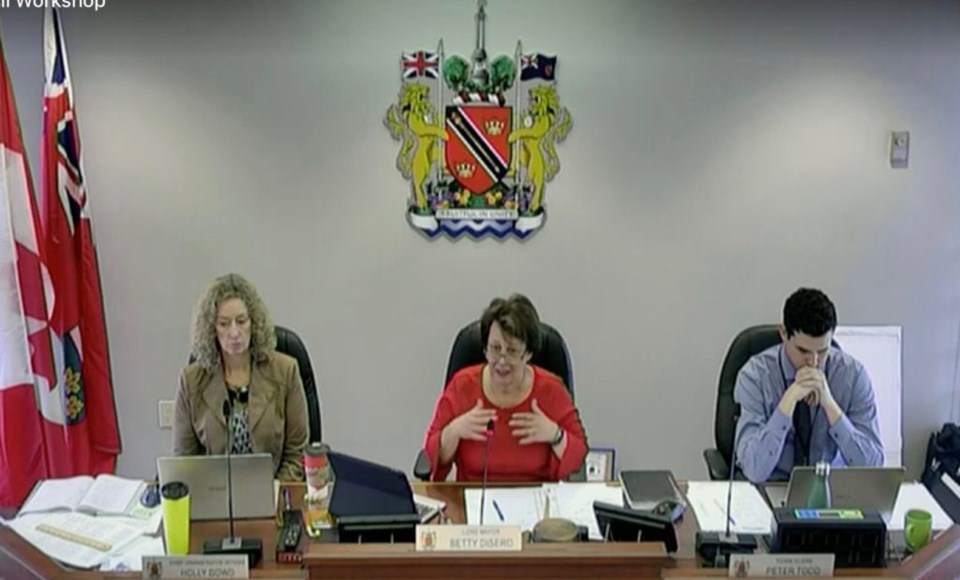 Following a closed-door discussion at a special council meeting Wednesday morning, a unanimous decision was made to move forward on hiring a law firm to work specifically on proceedings expected to be held in the coming weeks. A bylaw was passed that would allow discussions with the law firm of Turkstra Mazza to potentially represent the Town's interests in proceedings before the Conservation Review Board, the Local Planning Appeal Tribunal and in the Ontario Superior Court of Justice.
Coun. Clare Cameron, concerned that with $140,000 ear-marked in the budget for all legal services for 2019, suggested a cap of either a percentage or dollar figure be discussed. But without knowing the cost of a retainer or an estimate of the amount of work, it would be difficult to decide on a cap, said Coun. Stuart McCormack, who put the motion forward.
The Town already has a law firm to handle the upcoming proceedings, and their solicitors "sound like they're confident in what they're doing," said Coun. Gary Burroughs, who questioned how the two teams of solicitors could work together. CAO Holly Dowd said the town solicitors had already weighed in on the motion, saying if it passed it would appear councillors have lost confidence with them and they would no longer be the Town solicitors.
After Coun. Erwin Wiens suggested, given the turn the discussion was taking, it should be moved behind closed doors, the decision was made to go in camera. When councillors emerged, the motion was approved unanimously, with some amendments: that if hired, the new law firm would work in conjunction with the Town solicitors, and that the lord mayor would keep council updated on a regular basis. Cameron added a request that some financial implications of hiring another firm also be provided to council.
Solmar and the Two Sisters Resort, owners of the three properties on John Street and one on Charlotte Street, have been in the news for cutting trees on the Charlotte Street property. The Town, after an extensive investigation, said no laws had been broken by the tree removal, but alleged damage may have been done to protected landscape features on the property, and filed an injunction against further action.
The owners have said they had notified the Town they were taking down trees, had permission to do so, and denied any damage had been done to any of the protected areas on the properties.
The historic Randwood Estate on John Street is the site of a Two Sisters application to build a hotel. The Town has applied to designate all four properties under the provincial heritage act, but that has been appealed by the owners.
A special council meeting has to be called by the lord mayor, with a 75 per cent majority, which was received when a vote was held at Monday's meeting.