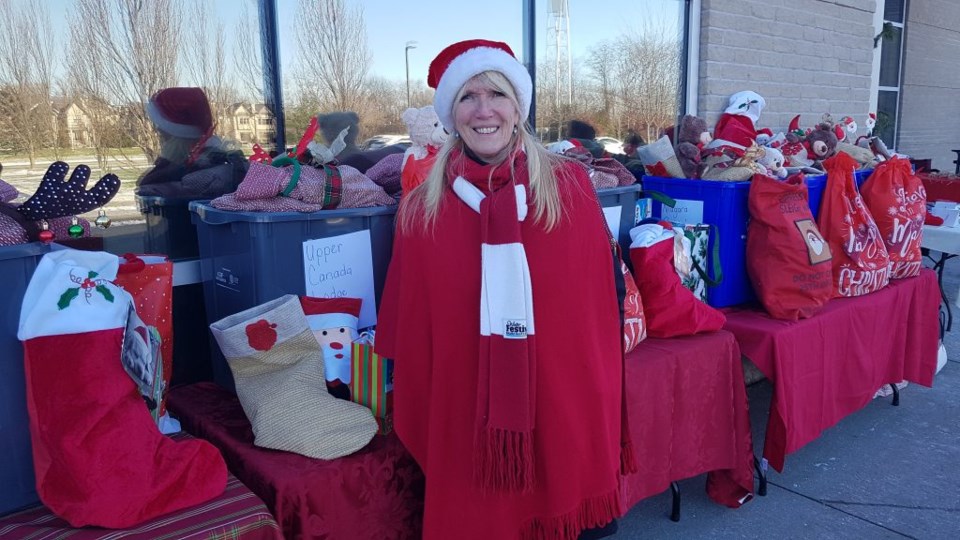 After a year's absence, town awards were handed out at Monday night's virtual meeting, recognizing 11 deserving volunteers.
Although it wasn't quite the same as the in-person celebrations of the past, town staff and council did their best to make it an appropriately celebratory occasion for those chosen to be recognized at the town's presentation, with recipients recording their thanks ahead of time to be presented as part of the visual ceremony.
One special award was created specifically for Joan King, based on the nominations received about her.
Called the Council Appreciation Award, its intention was to highlight "an individual who has reached extensive milestones in their commitment to the Niagara-on-the-Lake community, who takes great leadership with events, and whose desire and initiative to give back are seen through their outstanding volunteer efforts," explained Lord Mayor Betty Disero.
King was nominated for her organization of the Terry Fox run, which has raised more than $1 million since the first in 1991. She also volunteers for other events in Niagara-on-the-Lake, including a Christmas stocking project for seniors in long-term care homes, now underway for the second year.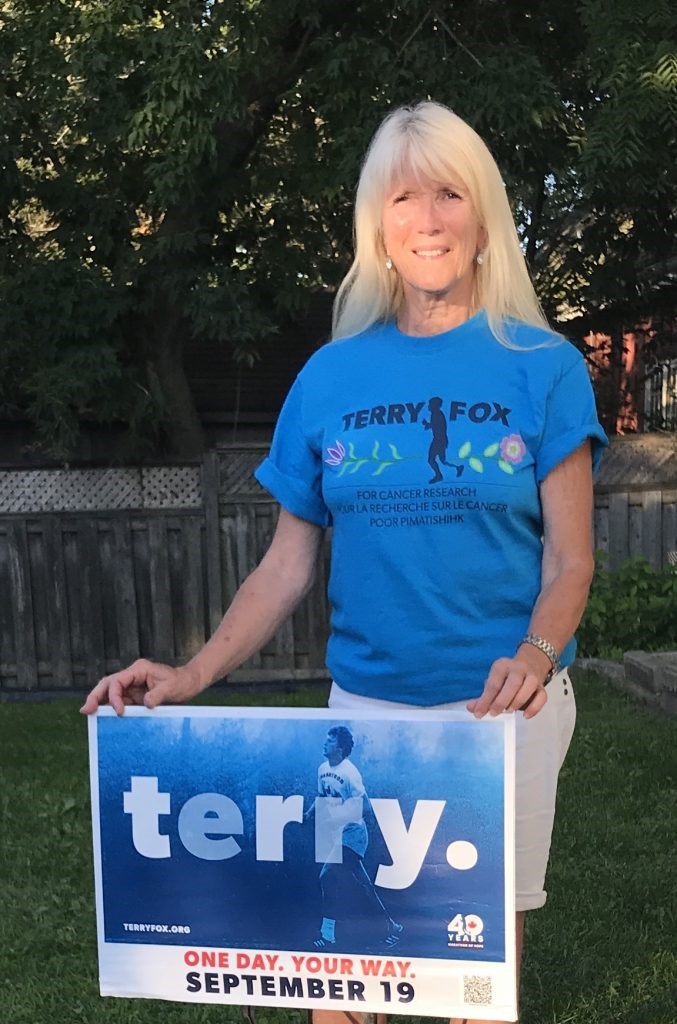 "Joan's dedication to the Niagara-on-the-Lake community, her drive for town improvements and her passion for people, make her the perfect candidate for this special award," said Disero.
King said when she received an email from the town about the award she had to read it a few times, thinking it must be a mistake.
"Then it registered that the town is actually honouring me with a special volunteer recognition. I was overwhelmed with gratitude to think I was selected. I don't volunteer to receive recognition, I volunteer because I am passionate about what I do, and what I believe in. I am very fortunate to be in the company of so many admirable and inspirational volunteers here in NOTL who have helped me shape my way of thinking, and believing that each and every one of us has the potential to make a difference."
King said when she first retired from teaching, "I knew I wanted to still mentor children, so I volunteered with Big Brothers Big Sisters. I was so amazed of the value this organization has on the future of young children, and I am very happy to be a part of that."
But this community knows her best for her affiliation with the Terry Fox Foundation, she said. Fifteen years ago, when the opportunity arose to keep the Marathon of Hope alive here in NOTL, King wanted to help fulfill Terry's vision, and his dream to have a world free of cancer, with a meaningful fundraiser that would bring the community together to support this worthwhile cause.
"Each of us knows someone who has been stricken with cancer, and we all know the value and importance of raising funds for research. This community certainly proved their support as they have raised over $1 million since 1991 for cancer research. This is remarkable for a small town, but we have a big heart."
When King recently put out a request on social media for help putting together her second annual Christmas stocking program for seniors in long-term care, the response was overwhelming, she said.
"So I tell you, it really is a pleasure to volunteer in this community where there is so much kindness, generosity and support. People say to reach your highest potential you should surround yourself with people who make you feel better about who you are. That is what this community does for me. I feel very honoured to be recognized for this special volunteer award."
Of the nine other volunteer categories, the Community and Civic Engagement Award was given to Marilyn and Jim Armstrong. It recognizes actively addressing issues of public concern regarding the Niagara-on-the-Lake community, and acting as the voice to be heard on behalf of residents. "The ultimate friend and neighbour to all, they view protecting shared values as a top priority, and are committed to making positive changes within the town," said Disero.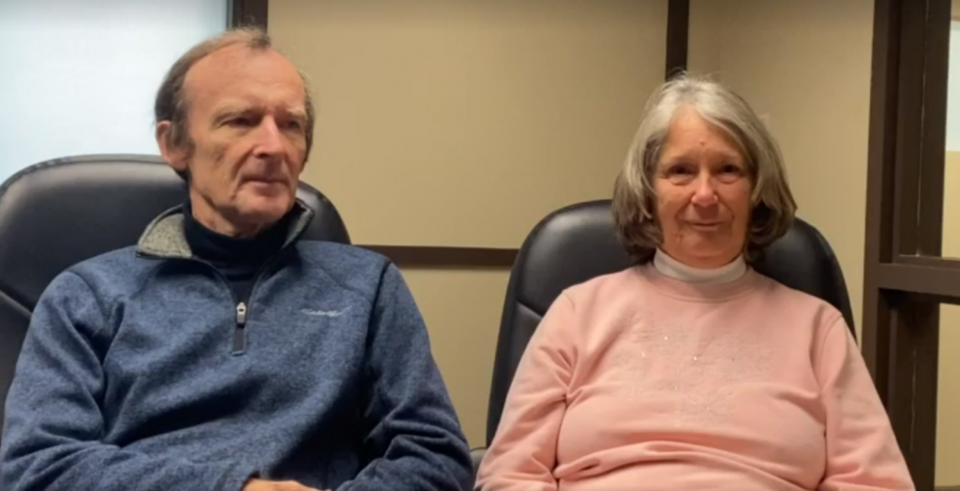 Jim is president of the Queenston Residents' Association, and Marilyn the chair of fundraising. "This association encourages residents coming together, preserving heritage, celebrating culture and protecting the environment," said Coun. Norm Arsenault. "Along with leading the Queenston Residents' Association, Jim and Marilyn were also nominated for their various commitments to the community over the years. One example is their development of the Friends of Queenston, a group which organizes cleanups on
Earth Day."
Marilyn spoke for both of them when she said they are very appreciative of the award, adding, "it's not just Jim and I, it's a collaborative effort by all the Queenston Residents' Association members, and we feel we're almost sometimes more just the coordinators of the activities. All the QRA members involved are volunteering to help preserve the special place that Queenston is. We all enjoy the unique setting that we have, and we wish to maintain that."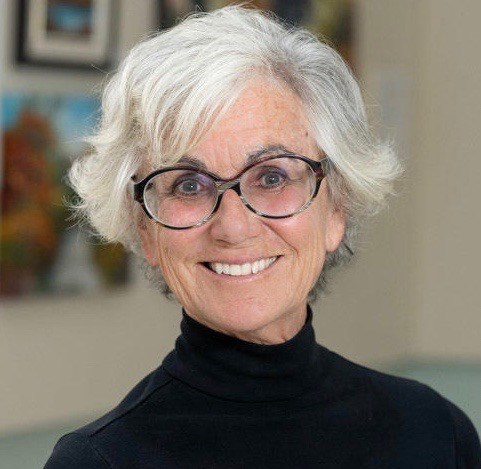 The Culture Award, which acknowledges an individual who is passionate about Niagara-on-the-Lake's rich cultural sector, appreciating the finer details that make the town unique, was given to Lise Andreana, volunteer chair of the Niagara Pumphouse Arts Centre.
"Lise is known to always elevate the quality and accessibility of visual arts here in town," said Coun. Allan Bisback.
"In a town known for its culture, the Niagara Pumphouse Arts Centre stands out as the hub for the visual arts," said Andreana. "Over five years ago my passion for the arts drew me to volunteer as chair of the board of directors," and that role continues to be very satisfying, she added
"The greatest pleasure comes from seeing what a small band of staff and volunteers can do to improve the lives of Niagara-on-the-Lakers. It's a happy place for me, and so many others. If you are thinking about volunteering, I encourage you to follow your passion and your talents, and bring those to a cause that interests you."
The Environmental Efforts Award, recognizing outstanding work, leadership, and commitment to environmental excellence in NOTL, was given to Kyra Simone, nominated for her leadership on environmental initiatives, from educating locals on environmentally-friendly tips, to leading cleanup efforts in public places, to conducting environmental research to provide useful findings for the general public.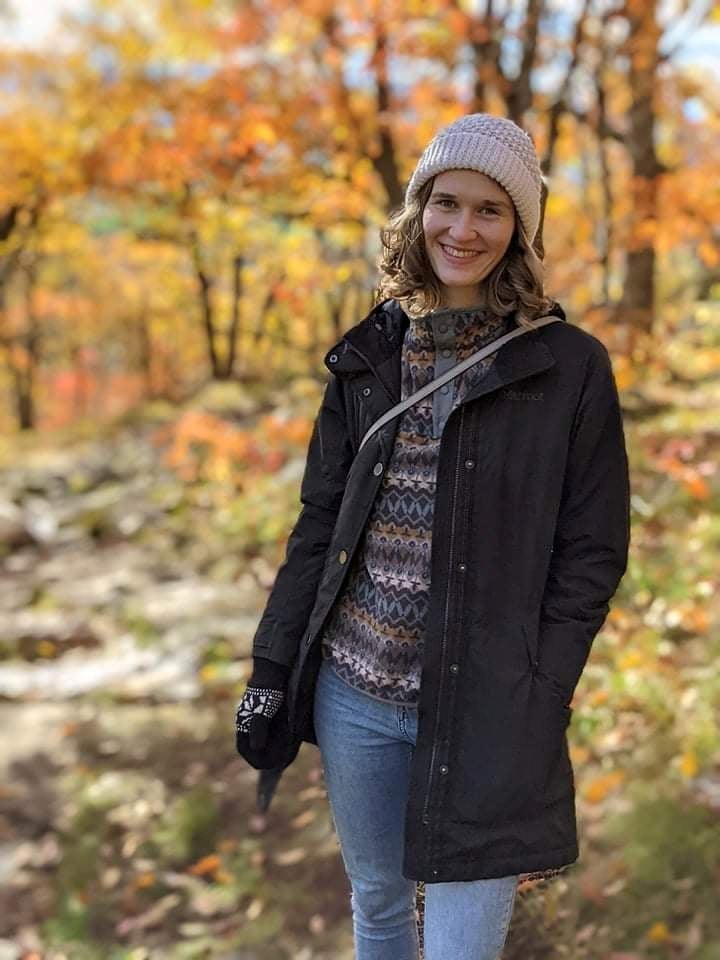 "Kyra's creativity in the events she organizes has a big impact on the community," said Coun. Gary Burroughs. "Her educational background in science and science communication, combined with her love for her hometown, make her the perfect candidate for this award. Kyra is a true champion for the planet."
"It means so much to be able to give back to this town that I grew up in," said Simone.
She spoke of exploring Two Mile Creek with friends, "and eventually my curiosity about the natural world grew, and I got my own microscope and began looking at water samples from the creek. I also have so many amazing memories of cleanups with family and friends, especially at Niagara Shores Park, where we have dragged out car tires, Adirondack chairs, damaged canoes, and removed hundreds of balloons, bottles caps and straws from the shoreline."
Throughout COVID, she said, "being in the environment has been an amazing way to reconnect and give back. I'm so grateful to receive this award, and to continue to help out in the town and the environment that I love so much."
The Diversity, Equity and Inclusion Award was given "to someone who is always thinking of ways to promote inclusivity and ensure diversity is celebrated in NOTL. A beacon of compassion, their goal is to help all residents and visitors have a safe and inclusive experience and cultivate a community of kindness, where diversity is seen as a strength," said Disero. "This person embodies the ideals of bringing people of all backgrounds together."
Niki Walker is that person, nominated for her work as co-chair of the town's Diversity, Equity and Inclusion Committee. She was described by Coun. Clare Cameron "as the heart and soul of the committee, bringing people together and making great things happen. Niki's work has benefited the town and residents, making a positive and important impact on the community."
Walker was not able to be at the council meeting, but thanked the town for the award and promised to continue to do the work she is so passionate about.
She told The Local after the meeting that she was honoured to receive the award, which she shares with the other members of the Inclusion committee: Jamie Knight, Kiera Sangster, Richard Mell, George Webber, Sandra Gruosso, Bex McKnight, and John Wiens. "There are many people in this community who are working to break down barriers and build understanding, and to them I also say thank you. Thank you for starting uncomfortable conversations and asking tough questions, and not being afraid to speak up. Thank you for rolling up your sleeves and getting to work creating safe, accessible, and inclusive spaces. Thank you for being open to learning about others and about yourself, for reflecting on your blind spots, and for being willing to change. Making our community a place where everyone feels welcome and like they truly belong won't necessarily be quick or easy, but it's worth striving for. I'm grateful to have the chance to play a small part in it, so thank you Lord Mayor Disero and council, not only for this award, but also for creating a committee dedicated to inclusivity."
The Sports and Recreation Award, given to someone dedicated to ensuring sports and recreational activities are organized and executed with the greatest enthusiasm, went to Rosemary Goodwin. For many years she has been actively promoting and introducing members of the community to tennis, "as her passion for tennis knows no bounds," said Coun. Wendy Cheropita.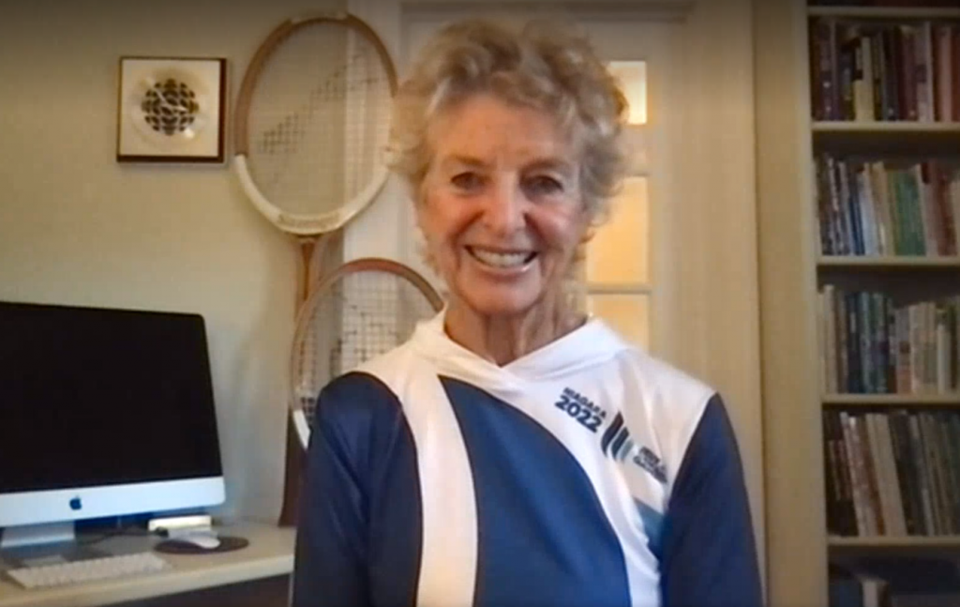 Goodwin thanked council for the award, and said she was proud to accept it "on behalf of all my fellow sport volunteers. Sport is about exercise, about fellowship and friendship, and
you won't be surprised to learn my view that tennis does this better than anything, so I'm happy to sing its praises tonight."
Samantha Fretz was given the Volunteer under 16 Award, for showing "a great interest in improving the community," said Disero, and demonstrating "excellent leadership skills in taking on volunteer opportunities and encouraging other young voices to get involved."
She told The Local she is happy to have sport recognized. "From time immemorial, mankind has recognized the multiple benefits that flow from exercise based on games . . . in other words, from sport. Sport challenges us physically, mentally and socially, but rewards us in all those areas every time we play. My passion is tennis, for the simple reason that I see how much value it brings to the lives of so many wonderful people here in NOTL. I'm grateful to the Lord Mayor for letting a light shine on sport with this award, and especially on the great lifetime sport of tennis."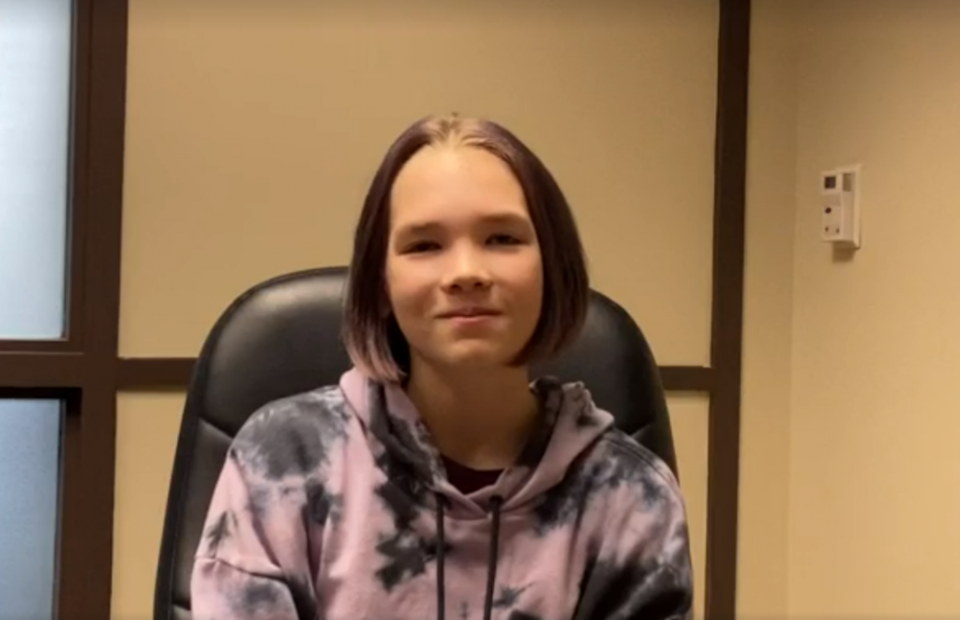 Samantha was nominated for her active role in the community in helping others, said Coun. Sandra O'Connor. "She has donated her hair three times for wigs for kids programs. She's a member of the Lord Mayor's Youth Advisory Council, has helped arrange activities and events to get the community engaged and raise awareness about important topics, and so much more. From creating a COVID-19 safety and mental health video, to organizing virtual game nights, to packing and handing out bags for youth wellness, Samantha is an important member of the NOTL community."
The Volunteer under 30 Award was given to Carrie Robinson, an innovative and passionate resident of
NOTL, "ensuring continuous growth and advancement for their community," said Disero.
Robinson was recognized for the inspiration she provided to others at the third annual Daughters of the Vote conference. She "has great ideas and suggestions to help keep young people in NOTL," said O'Connor, and "works closely with her peers to lobby for affordable housing in the community."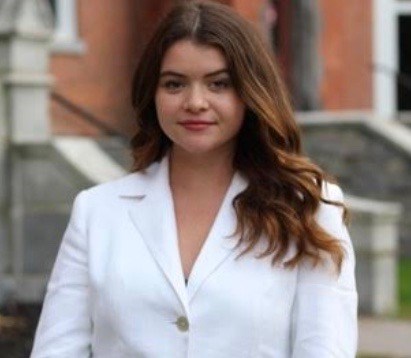 As a life-long resident of NOTL, Robinson thanked the town for the award, and said it was a real honour to receive it.
She said she hoped town council and all community members recognize the amazing assets of the young adults in the community, and work to improve their lives in NOTL.
The Working with Seniors Award was given to Tim Taylor, or Santa Tim, for his dedication to "improving the lives of our senior community." He was nominated for his efforts in raising money for the Niagara-
on-the-Lake Community Palliative Care Service through long-distance cycling rides. It was noted by Arsenault that Taylor can be seen on the street every day, riding to meet sponsorship requirements, and that he is committed to being the Santa Claus for Palliative Care. He also helps raise money for a long-term care program with the Healing Cycle ride.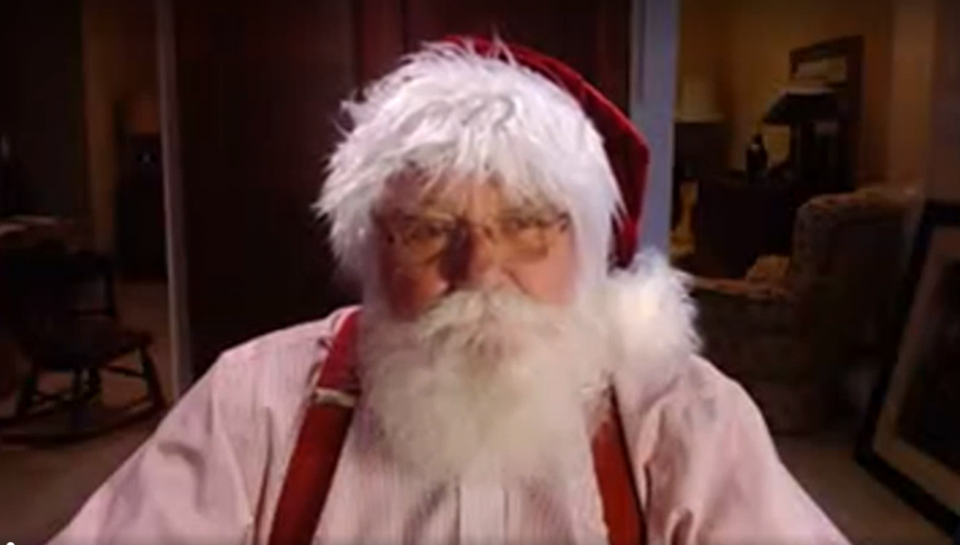 "It's a real honour to be given this award, particularly in a town where there are so many deserving volunteers, very hardworking volunteers," said Taylor. "I do feel a little guilty though. I raise money for local palliative care, but I also do it because it's fun. It's fun to go cycling in the month of September, and it's great fun to visit many of our friends and families during the Christmas period. What could be better?"
The Working with Youth/Education Award was given to Caitlyn Neufeld, for being an exceptional mentor for youth and a role model for children in town.
"Caitlyn has been volunteering with Cornerstone Community Church's youth program for more than five years," said Coun. Clare Cameron.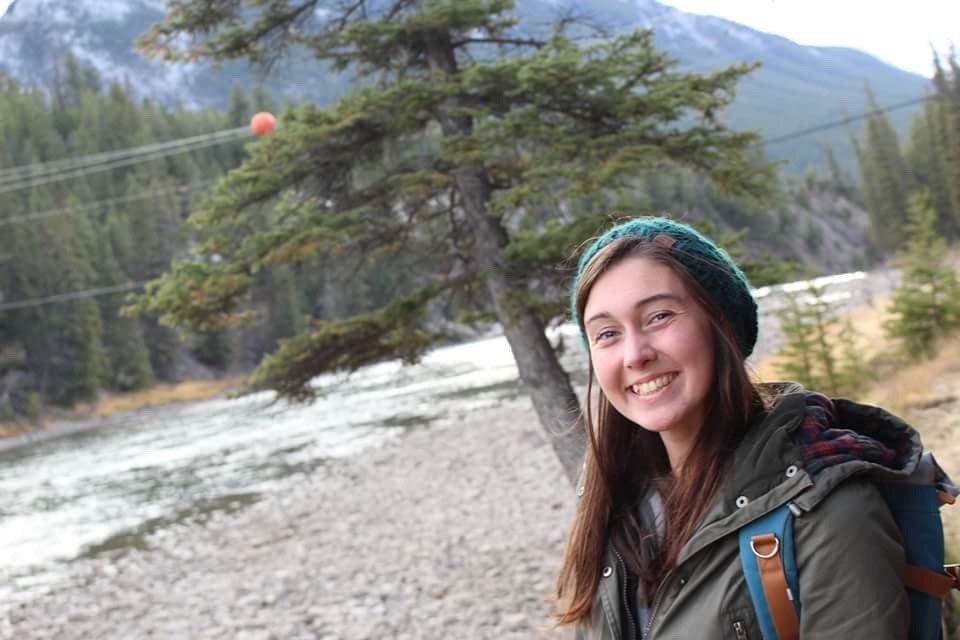 "Caitlyn spends her Thursday evenings and most Sunday mornings serving 30 to 40 youth and engaging with them in activities and meaningful peer relationships. Over the years, Caitlyn has planned and led so many events for kids to enjoy, including sports, movie nights and outings."
Caitlyn, who does all of this while working and studying Child and Youth Studies at Brock University, accepted the award on behalf of Cornerstone Junior Youth volunteers, who volunteer weekly at the church.