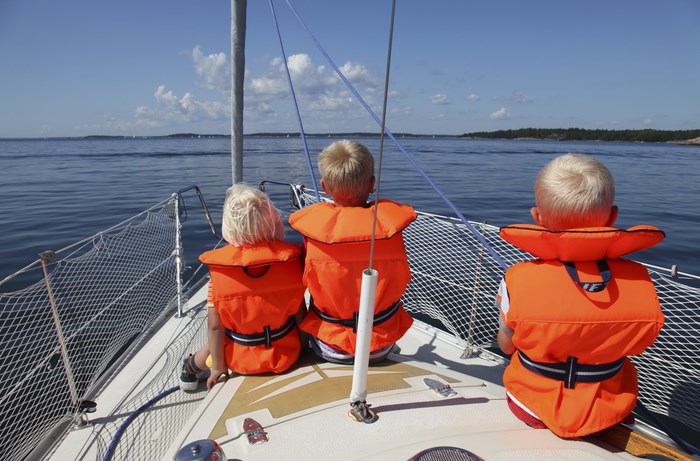 The Toronto Boat Show gets a lot of people thinking about summer, and some of those people are Search And Rescue (SAR) volunteers.
Gerry and Fran Doran of Niagara-on-the-Lake have served as SAR volunteers for the past six years with the Civil Air Search And Rescue Association (CASARA) Niagara, based at the Niagara District Airport. They recently spent two days at the Toronto Boat Show.
"Thinking of the upcoming season on the water we were there to remind boaters that now is the right time to plan for safety," said Gerry. "Planning to be safe before going out on the water is the best way to ensure that everyone gets home again."
As a spotter aboard CASARA aircraft, Fran knows first-hand what it is like to search for a missing person floating on Lake Ontario or Lake Erie. "Flying 1,000 feet above the water, and scanning a mile beyond the side of the aircraft, it can be really difficult to spot an object as small as a person in the water, especially if there are waves. And then, whenever the aircraft makes a turn, the light on the water changes, which can hide objects."
The main attraction of the SAR display was a 424 Squadron CH-146 Griffin helicopter, which flies SAR operations across Ontario, and has the capability to hoist stranded people out of the water.
"There are unique weather patterns created by the two Great Lakes, Erie and Ontario," said SAR pilot Captain Erin Pratt. "The forecast can indicate calm, clear weather, which is great for boating, and people go out on the water. But the weather Boaters often fail to wear a lifejacket, she said, and fall off the back of a boat. "Seems like a silly thing, but the best way people can assure a successful rescue is to wear a lifejacket. When things do go wrong, people need to know they are going to be in the water for a long time. Wearing a lifejacket makes it easier than having to swim for four hours or more. "
"We hear from people who say they take a lifejacket in the boat,
but don't like to wear it," said Fran.
"Another frequent comment heard is they plan to rely on their cellphone when they get into trouble, but often cellphones don't work out on the lakes, and they certainly don't work in water. Boaters have a much better chance of survival if they have and use the proper equipment."
Pratt added, "Having flown too many searches for missing boaters, the number one thing I can tell people is to wear a lifejacket whenever you are on the water."
To learn more about volunteering with CASARA see the web site https://ontario.casara.ca.