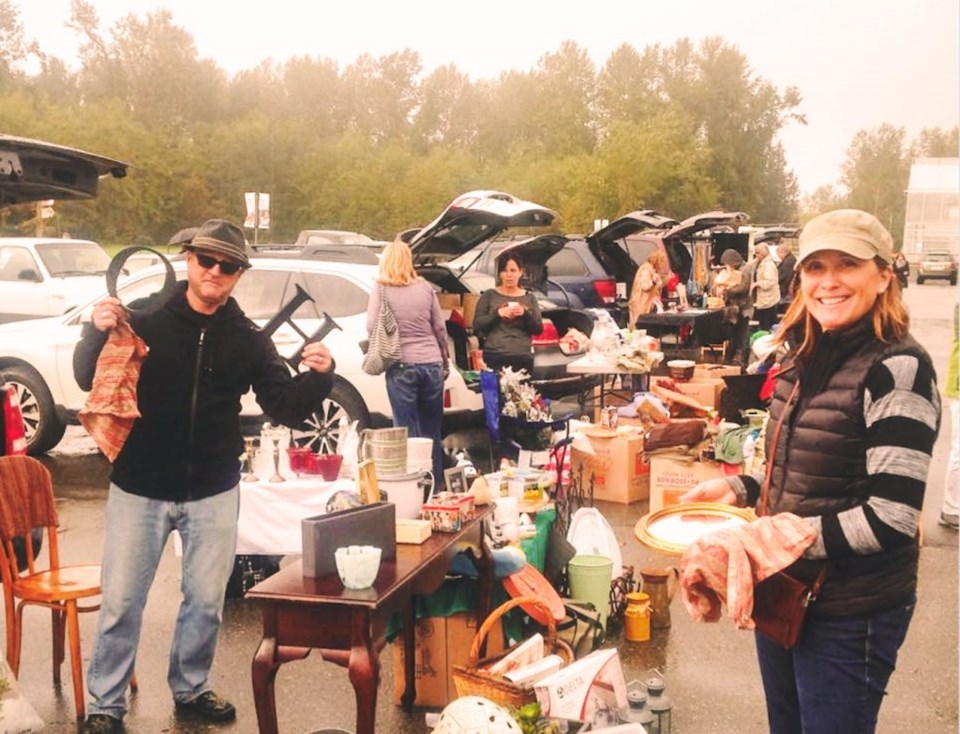 The Niagara Pumphouse Arts Centre is known for getting creative, but this Saturday, Sept. 18, they are getting creative with a new fundraising event. The event will run from 8 a.m. to 1 p.m., and is being touted as one of the two major fundraising events that the Pumphouse organizes on a yearly basis taking the place of the Grand Bazaar that they held in previous years.
According to marketing coodinator Aimee Medina, the event will be an outdoor, physically-distanced event to raise funds for their children and youth programming. "The idea is that sellers park their cars, open up their trunks and that's where they sell their stuff," she says. Simple, easy and everyone will be in their own areas. The Pumphouse has around 18 spots in the parking lot area and has allocated more spots for vendors on the lawn area beside the main building. In total, they plan for around 30 to 32 vendors to participate. The goods will range from antiques, to sports equipment, small appliances and crafts. The Pumphouse will also have a table at the event that will offer art supplies, small art pieces and crafts for sale. "Some of the vendors are just wanting to get rid of or purge their stuff so if they choose to donate the proceeds of their day's sales to the Pumphouse, they are more than welcome to do so," adds Medina. 
The Pumphouse is booking the spots at $25 each whether you are in the parking lot or on the lawn. There were a few spots still available at press time, for anyone that might be interested. "We're still accepting spots but we tried to limit it up to 30 or 32 spots, only because although it's an outdoor event, we will ensure physical distancing and we want to keep vendors at a safe distance from one another," she promises.
Medina is enthusiastic about this fundraiser, especially since they did not have the opportunity to run the other major events they usually host during August. This the first they have had at the Pumphouse, besides the reopening of the exhibitions.
The proceeds from this fundraiser will go to their Friendly Online Studio, a monthly program that runs throughout the year. "Some people don't realize it, but it takes a lot to produce even a 10-minute video" for the program, explains Medina. The proceeds will enable the Pumphouse to keep offering other free programming to kids. For instance, they offer online paint classes for children and youth on Saturdays that will run from Sept. 18 to 25. This is a one-hour tutorial, with the Pumphouse supplying the materials. They plan to continue to run these online programs in addition to in-studio programming in light of the present COVID situation. If we have to go into another lockdown, she says, they will already have the online programs in place. And even though they are open Tuesdays to Sundays for studio classes, they can only accommodate between six to eight students at a time, but with "online programming you can engage a lot of people, and encourage them to participate more freely."
Medina added that they are already looking toward their next major fundraising event in December. They are accepting donations for the art sale that takes place as part of the NOTL Rotary House Tour. She says they have already received over 150 donated art pieces. "Artists are encouraged to donate their artwork. If the artwork sells then we'll give them a charitable receipt," she explains. "It is not just artists, maybe people who have a collection of paintings or pieces that they want to donate to the Pumphouse, are welcome to. It's like an exhibit and an art sale as well." Medina reminds art lovers to mark Dec. 3 and 4 on their calendars for the art sale, and she encourages deal hunters to come out to their Tail Gate Treasures Fundraiser this weekend.
For more information on this Saturday's fundraiser or to reserve a spot visit: niagarapumphouse.ca/events/tailgate-treasures.
For more information on the programs and exhibitions visit niagarapumphouse.ca or call 905-468-5455.