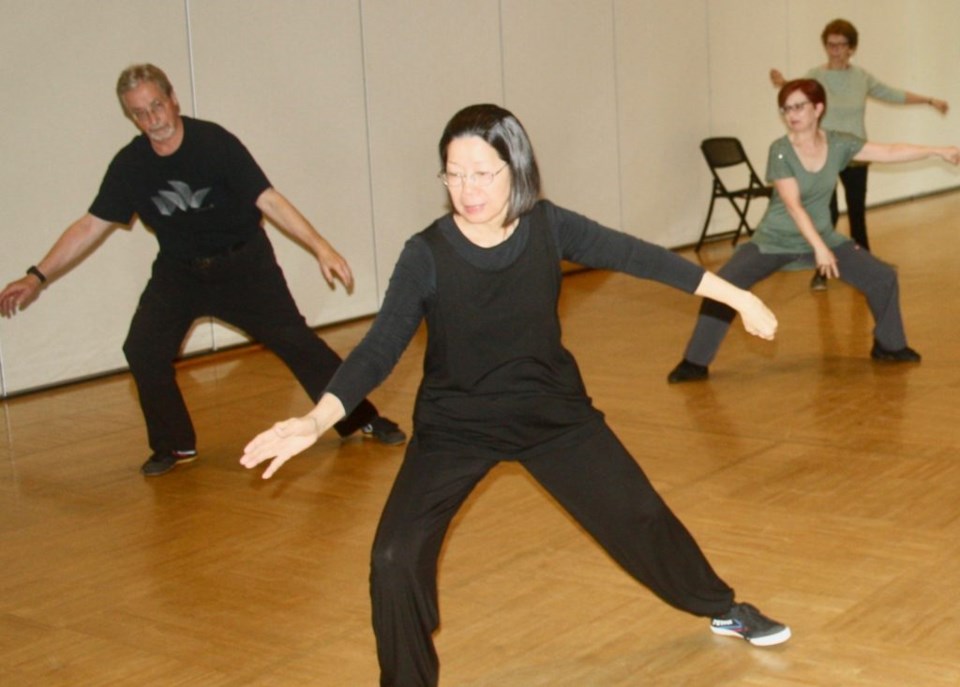 With Stage 3 reopening, an outdoor event with Taiji exercises will be followed by a Paint & Sell, with members of the Parkway Artists Guild, in spacious McFarland Park, this Friday, July 31, from 11 a.m. to 3 p.m.
Yimlei Molly Yep, a certified TaijiFit instructor will lead a free Taiji class in the morning. All are welcome to this 40-minute Taiji continuous flow class for health and fitness. Mirroring the instructor for whole body movements will provide immediate benefits, including feeling the internal healing Qi to all the organs. Taiji has been proven to improve posture, balance, flexibility and strength, says Yep. The Taiji class will start at 11:15 a.m.
After lunch, Parkway Artists Guild members will participate in the Paint & Sell near McFarland House, on the Niagara River Parkway. The Parkway Artists Guild is a non-profit association of Niagara artists, and will set up under the trees to paint McFarland House and other scenes, also displaying small artwork for sale. All sales will go through the McFarland House shop.
McFarland House is a heritage home built in 1800. It is well-known for its afternoon tea, with baked goods homemade fresh daily. Only takeout is available this season. Fresh coffee, iced tea, lemonade, water are also available. There are picnic tables for lunch and public washrooms are open.