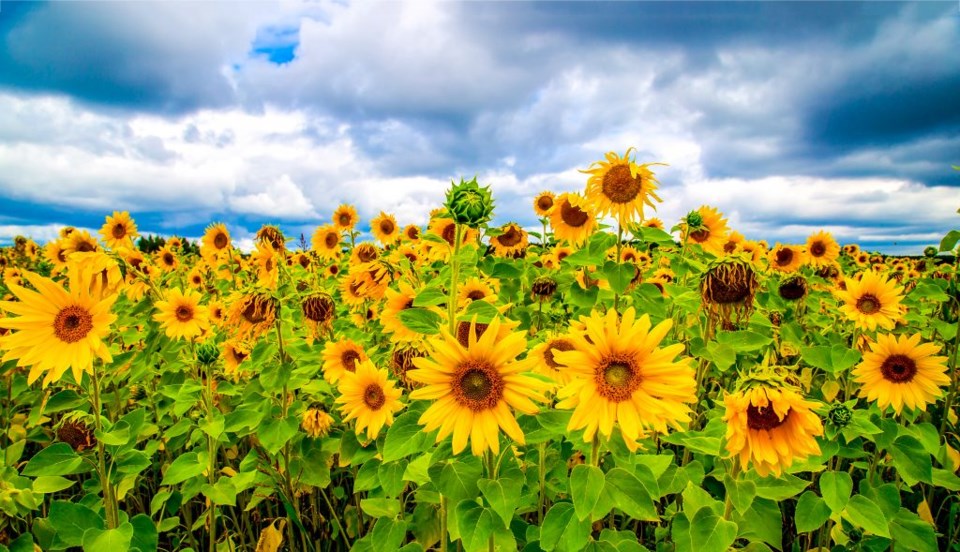 Shirley Madsen has been overwhelmed with the response she is receiving to an idea that started out pretty simple.
Last week, with support from the Canada Ukraine Foundation, she set up a website to encourage people to donate money, and to start sunflower gardens. Sunflowers are Ukraine's national flower, and she thought it would be rewarding to see sunflowers bloom this summer in support of Ukrainians.
On her website, sunflowersforukraine.ca/, Madsen calls on those who are gardeners and those who are not to take part in her Sunflowers for Ukraine initiative, by committing to planting sunflowers, and registering their planting. She also is encouraging businesses, groups and any organization who wants to be involved to also plant sunflowers, and let her know on her website. She has a limited amount of seeds to give away to those organizations interested in planting them.
"The plantings you do will show support to the brave people of Ukraine and the world, that the sunflowers you are planting are sending a message that everyone wants peace," she says.
Madsen now has four seed companies on board, offering discounts and donations of some sales to the Canada Ukraine Foundation, and she is working with two others who are coming online, one from B.C., and the other a large international seed company.
Stokes Seeds, a local business offering a discount through her website, says sunflowers are a 60-day crop, and should be planted in June, or started indoors in May.
"Plant them in late spring, once the ground is nice and warm. Most sunflowers germinate when soil has reached 70 to 85 degrees F. The best time to plant is just before the soil reaches this temperature."
Sow the seeds about an inch deep and about four inches apart, and in a week, they should be sprouting. In about two to three weeks, they should be seedling size, with two or three leaves.
That's the time to transplant them to their final home and watch them grow, in a spot in the garden that gets full sun.
Madsen's website also has a link to the Year of the Garden, 2022, hoping that some will plant a sunflower garden to celebrate the year; and a link to Canada's Local Garden magazine, which is supporting her initiative and asking for help for Ukraine.
She is also working with the town, hoping for a location to plant at least one sunflower garden this year, and maybe more in the future, similar to the Daffodil Gardens of Hope.
She has set up Facebook, Twitter and Instagram accounts to promote the initiative, and is hoping for volunteers to help her manage them.
For more information e-mail: donatesunflowers [email protected] or contact Madsen at 905-468-2325.