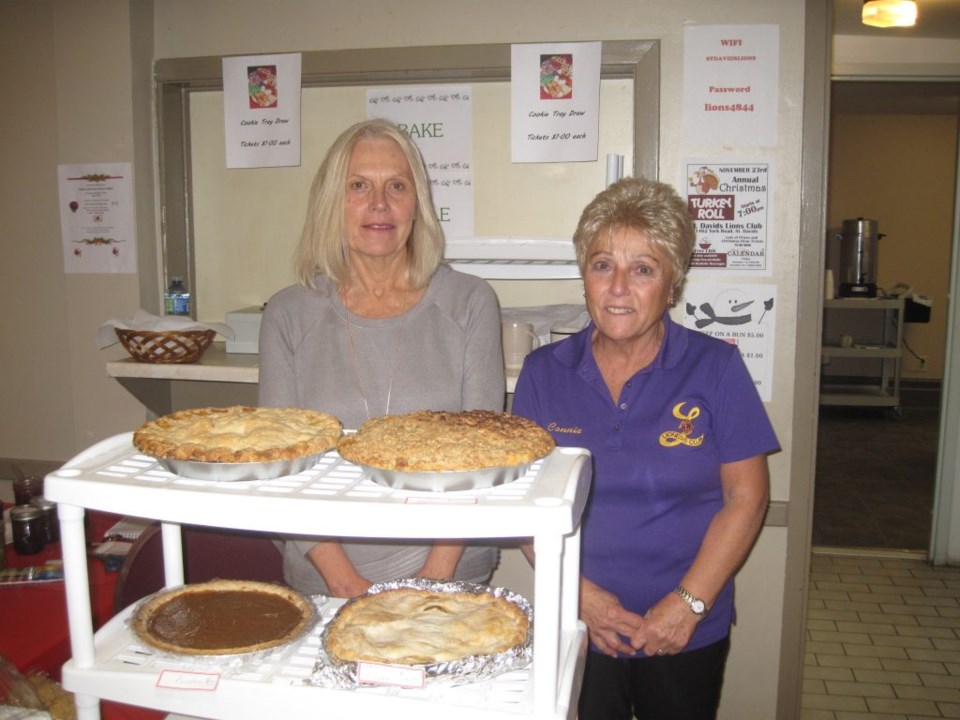 After having to skip a year, the St. Davids Lioness are looking forward to holding their traditional Holiday Market event.
It has to be scaled back, says Lioness Diane Pewer, to allow for physical distancing, and masks are required, although they won't be asking for proof of vaccinations.
This year, there will be no refreshments offered. But there will be some great prize draws, including helicopter rides, Sentineal carriage rides, and restaurant gift cards.
The popular bake table will be back as well.
The market has 15 vendors signed up, including chemical-free Norwex cleaning products, organic beauty products, soaps, wooden items, charcuterie boards, knitted items, jewelry, and Christmas ornaments and crafts, including wreaths.
The market is this Saturday, Nov. 13, at the St. Davids Lions Hall on York Road, from 9 a.m. to 2 p.m.
Events the Lioness typically host are the May Bazaar, November Holiday Market, an annual car show, St. Davids Lions carnival events, and a food drive.
As events open up from COVID restrictions, Pewer says, "we hope to become more active in fundraisers so that St. Davids Lioness can help give money back to the community, desperately in need of funding."
Organizations they support are Project Share, Newark Neighbours, Wellspring, CNIB Lake Joe camp for those with sight loss, Camp Trillium, a nonprofit oncology camp supporting kids and families affected by childhood cancer, Lions Foundation of Canada Vision, Hearing and Special Skills Dog Guides, and other local organizations.
The Lioness, celebrating their 44th year, are also hoping to sign up some new members. Applications are being accepted for prospective members. Anyone looking for more information can call Joanne at 905-262-4489.