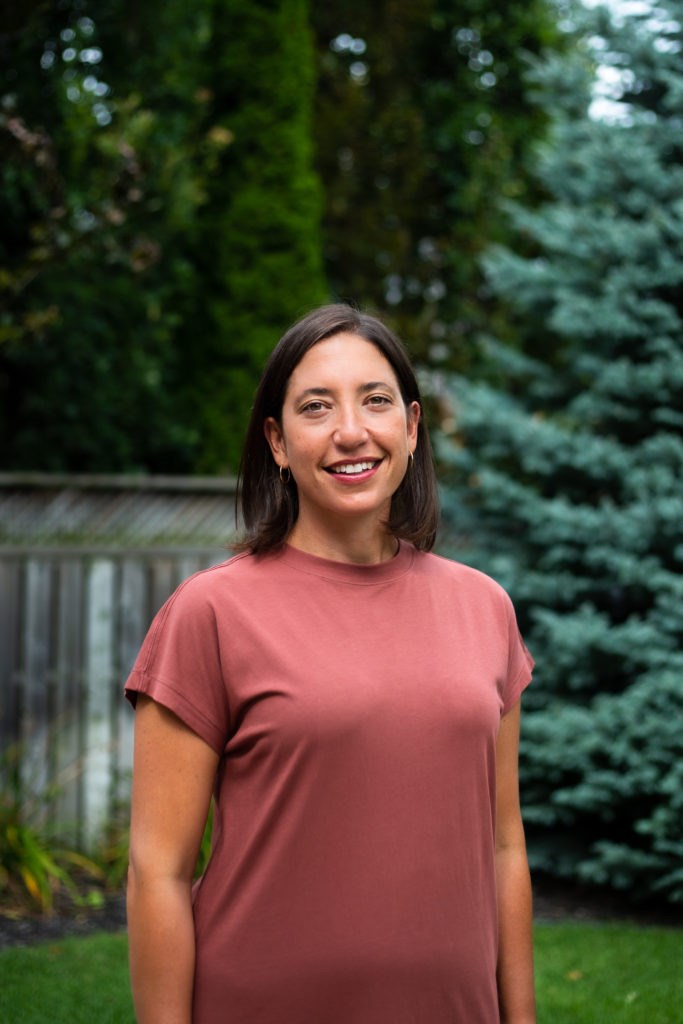 Adriana Cater (Vizzari) is a St. Davids resident hoping to win a seat on council to look after the needs of St. Davids residents.
"We need a voice to deal with issues as they arise, and also to be proactive on specific issues," she says.
St. Davids has grown very rapidly, and doesn't get the attention it deserves, she says. As an example, she points to all the new development in and around the village, and says "what's the traffic management plan? Everything feels so reactive here."
That includes attention to the pool, parks and schools.
Without proper representation, St David's residents end up feeling "slighted and under-prioritized," she says.
"That may have been fine a decade ago but our population and demographic has changed so drastically."
The community has legitimate needs that deserve attention, "and someone who is willing to bring issues forward, advocate and put in the work."
Since sewers were installed in 2003, the community has grown from about 230 homes to more than 1,600 homes. What worked in St. Davids 20 years ago isn't working now, she says.
Although Cater-Vizzari has never served as a politician, she feels she has a good understanding of what it means to be a municipal politician.
When she was growing up in Thorold, her father, Tony Vizzari, served two terms on municipal council.
"I grew up understanding the commitment the job requires," she says. "Maybe I'm new to municipal politics but I grew up with it being talked about all the time at home. We had landlines in those days, and my father got a lot of calls at home. He spent a lot of time on community advocacy. And I remember him coming to my Grade 9 class to talk about what it was like being a municipal politician. My takeaway from all of that was very positive."
She also saw the need for balancing family dynamics with municipal politics.
"I saw how it worked, and I also see the need to represent St. Davids."
Her parents now live in St. Davids as well, where she and her husband are raising four children, aged five, seven, eight and 10, all of them at St. Davids Public School.
Rather than looking behind, she says she is looking to be a voice for the future. As chair of the St. Davids pool committee, she hopes to help the town attract federal and provincial grants to fund a new pool.
She also wants to ensure the town's plan for parks and recreation covers all of Niagara-on-the-Lake, including what is needed in St. Davids.
"I want to advocate for the pool, but also for other sports and recreation opportunities. We don't have a soccer field or a full basketball court, but we have a growing number of families with children," she says.
She remembers sitting at a meeting for the Tanbark park, behind the St. Davids Fire Station.
"There wasn't the growth in the village then, but that changed. I want to move forward with representation on council for the future. And people have to vote to make that happen."
While she agrees with residents who don't want to see a roundabout in the village centre, a regional project, she would also like to see a Transportation Master Plan that deals with St. Davids as well as the rest of the municipality, "to look at the big picture, but also to look at St. Davids.
She'd also like to be part of a conversation asking the school board about a high school in town.
"Things are changing, and I want to be part of that change. My goals are for the future of the area."
Cater-Vizzari says she is all over town with her kids. "We spend time at the arena, on the soccer field, we know every park in town, the sailing club, we're everywhere."
The St. Davids pool just had its summer's end party, "and it was so much fun. It was awesome. It's a testament to how much people care about this community."
While Cater-Vizzari is aware of the talk about a ward system in town, and there are distinct communities in NOTL, she says the first step is to get people out to vote.
"My job right now is to get elected to represent St. Davids, and work to a brighter future."