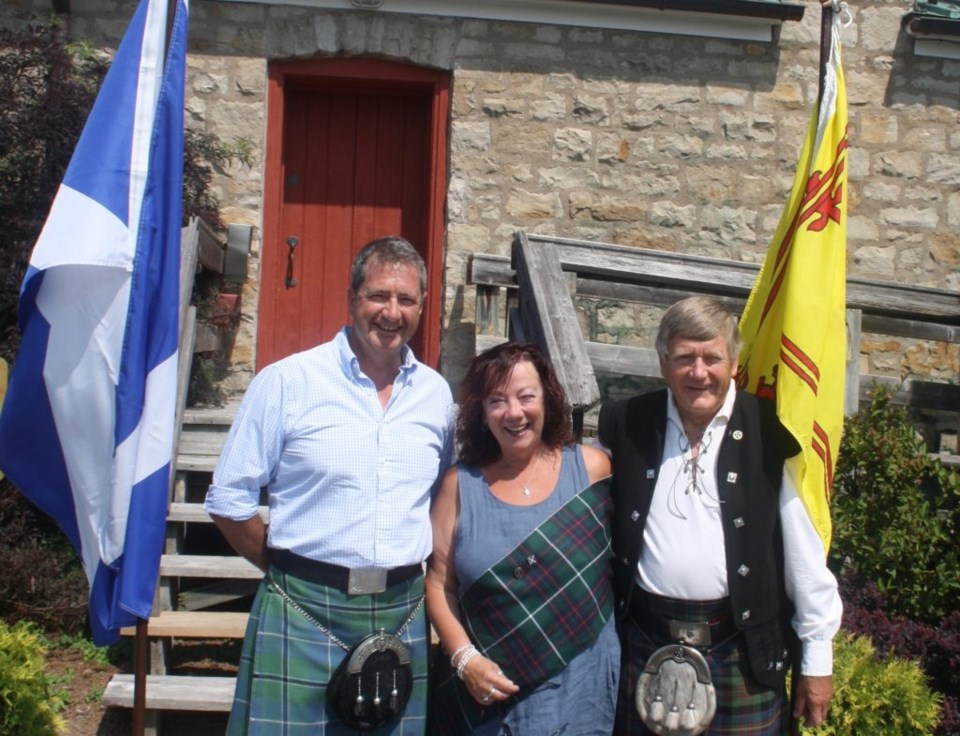 The St. Andrews Society is a club of members who know how to have a good time — they could just use a few more like-minded individuals to join them.
While it's a club based on Scottish traditions, "you don't have to be Scottish to join or to have fun," says member Trish McIntrye Spagnol. "We're a fun club, but an aging one. We're trying to generate more interest in young people."
This summer the club is hosting a Ceilidh (pronounced kaley), a Scottish event for "Celtics or Celtic wannabes," she says, and for those even just a little curious about haggis.
"My husband Dave is Italian. He swears up and down Scots can't cook. But now he looks forward to every opportunity he can eat haggis. He loves it. Everyone, even my Italian husband, has a wee bit of Scottish in them."
There is more than "a wee bit of Scottish" in Alan Dickson, president of the St. Andrews Society, and past president Derrick Penman.
Dickson, owner of PigOut Catering, was introduced to the club through events he catered. He witnessed first-hand the members having fun at their events, he says, and joined the club and the board.
"I had too much to drink one night and somehow I got elected president. I couldn't object."
"Funny thing," says Penman, "same thing happened to me."
The decision to host a summer Ceilidh and invite the public is an effort to introduce new ideas, showcase the club and attract younger members, says Spagnol.
"Yes, we're all past our due date," chimes in Dickson
It will be held at the McFarland Pavilion, on the Niagara River Parkway.
There will be Scottish dancers performing, and also be teaching some of the dance steps, says Spagnol.
"This is a way to celebrate our history. I was born in Canada but my dad was Scottish. It's my way of embracing my heritage."
There will also be lawn games, a barbecue, and the fabulous Pub Jugs offering live music.
The Ceilidh is Sunday, Aug. 18, from 4 to 8 p.m.
Tickets are $25, $10 for kids.
For tickets or more information call 905-468-8485.