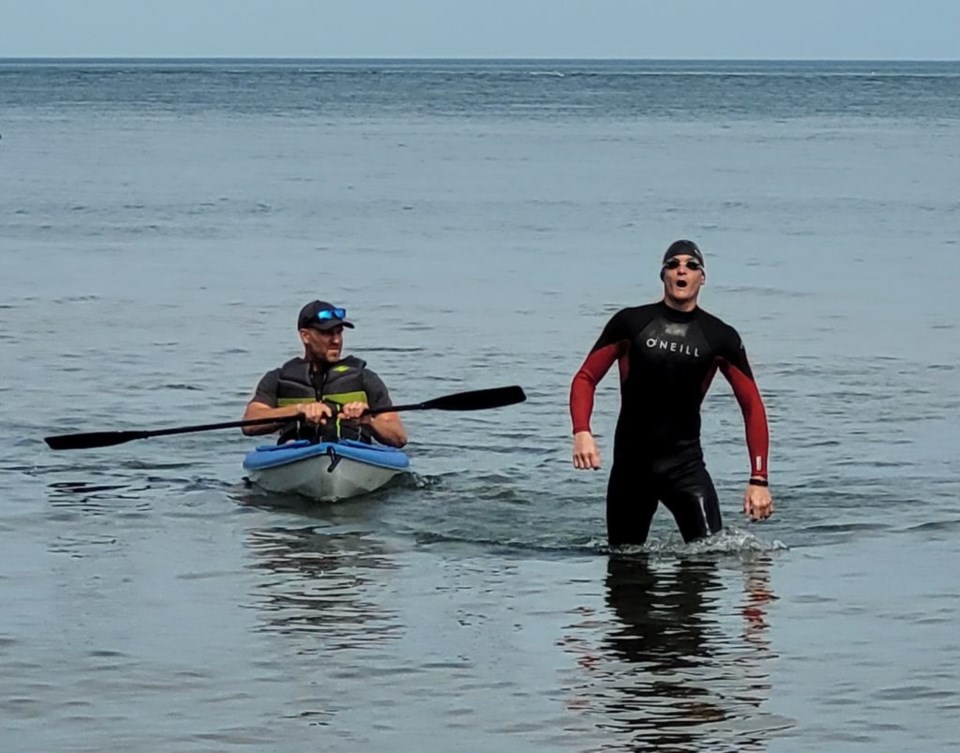 Sean Wright wanted to challenge himself for this year's Terry Fox Run, and decided to swim instead, from Lakeshore Road to the Queen's Royal Park gazebo.
He went in the water near the Niagara Shores park, around the Lakeshore Road Water Treatment plant, passed Garrison Village and Ryerson Park, Fort Mississauga, the Niagara-on-the-Lake Golf Course, and to the gazebo, he says, and finished in 1:22:48, swimming a total of 2.1 kilometres, or 84 lengths of a 25-metre pool.
"I felt as if I am swam longer, but the current helped me a little. Near the end it felt as if we were not passing Fort Niagara, and my right leg started freezing up from ankle to calf to thigh. I shook it out then the left started freezing up the calf."
It was difficult, but he didnt want to take a break, so just finished it. "I had three massages on Monday but had today  off," he said Tuesday, "and overall feel great."
His goal, he said, was to raise $800, but raised $1,425.