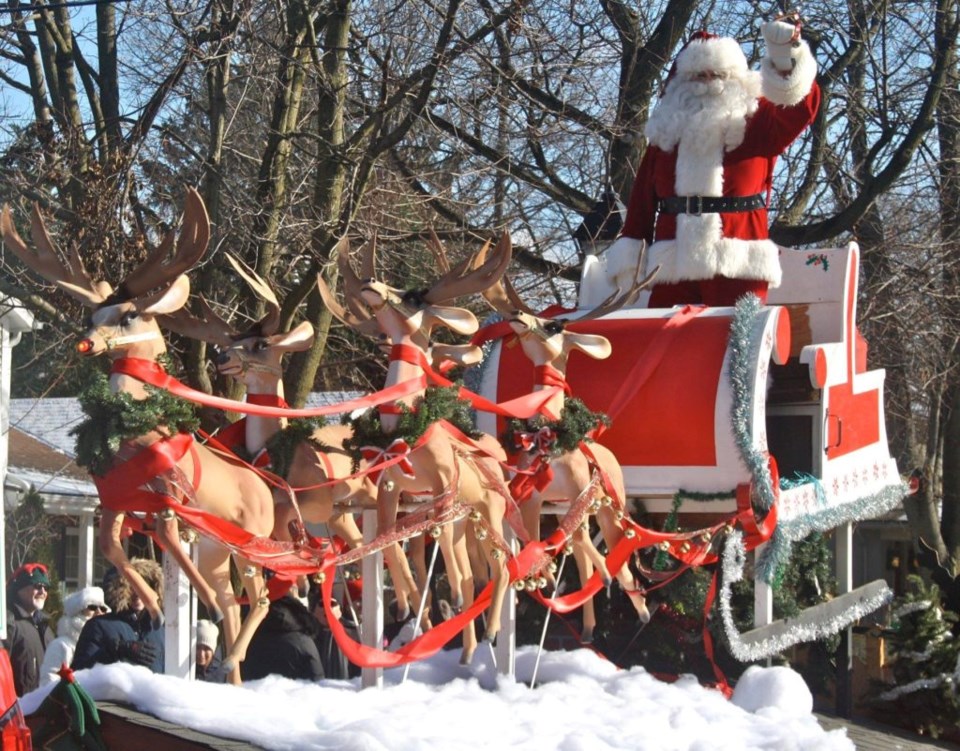 When the best Christmas Parade in the region gathers at the former Parliament Oak School on King Street Saturday, before heading off on its traditional route, there will be several new floats.
Bob Cheriton, one of the organizers, says in addition to all the favourite bands and familiar floats, watch for Fox Den Yoga; (expect all the cuteness of the pygmy goats), a magical gingerbread house made from a garbage container (Miller Waste Systems); a Scottish Deerhound Club featuring the royal dogs of Scotland; construction trucks, large and small; members of the St. Andrew's Society with Highland dancers; and a Charlie Brown Christmas from Zippy Driver.
In keeping with the great traditions of the parade, and the spirit of Christmas, NOTL Hydro will once again be collecting non-perishable food donations.
Mike Novarro of Maintenance by the Yard, with friends and family, is collecting kids' and adults' warm clothing, new or gently used, for Out of the Cold — coats, boots, hats, gloves and scarves are welcome.
Also, Canada Post will be collecting letters to Santa. Letters should be addressed to Santa at the North Pole with postal code H0H 0H0 and have a return address so that the elves are sure to send his replies to the right place.
The parade starts promptly at 11 a.m. this Saturday, Dec. 14, heading from King Street to Castlereagh Street, Wellington Street, Byron Street, Prideaux Street, Simcoe Street and Queen Street, ending about 2 p.m.
To see the route map, visit https://notl.org/content/2019-christmas-parade.