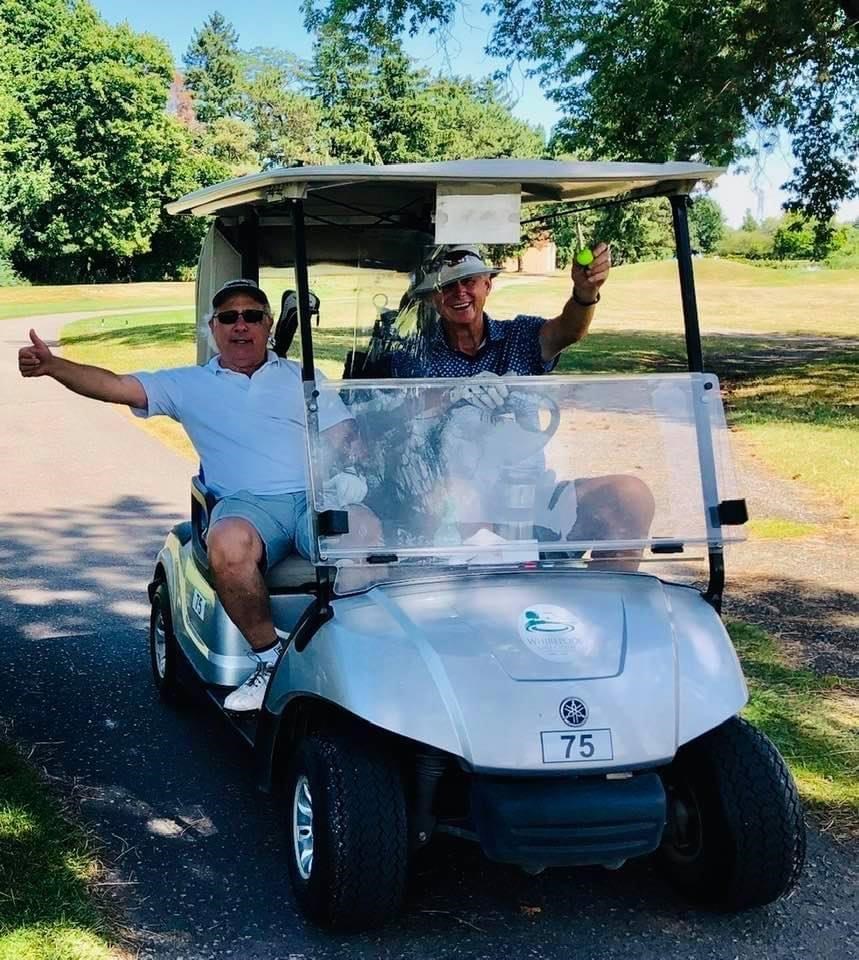 The Rotary Club of Niagara-on-the-Lake has a fun fundraiser coming up to benefit two important causes.
The club's first annual golf tournament, to be held later this month, will support the Niagara Nursery School expansion project, and an international organization which provides 3D prosthetic limbs for children.
Rotarians Penny Milligan and Howard Kudlats are putting together a first-class event, with a long list of prizes, including a BMW for the first player to make a hole in one on one of the par-3 holes.
While the local Rotary Club is noted for annual events such as the Simcoe Park pancake breakfast and barbecue on Canada Day, an Icewine Martini Party, and the Holiday House Tour, this year, unable to hold their traditional events due to pandemic protocols, club members have had to come up with some new projects.
"This idea came together," said Kudlats, "out of a need to bolster our fundraising activities in a way that is healthy and user-friendly. We were unable to hold our Holiday House Tour last year, and our Icewine Martini Party has been canceled for this September. Our tournament is out in the fresh air, promotes a congenial atmosphere, and helps to raise money for our causes which have been hard hit by the pandemic over the last year-and-a-half."
The event will be held at Beechwood Golf and Social House on Aug. 24. Players are still welcome and encouraged, either as foursomes or individually. There is still room for 10 more teams. The cost is $175 per person, with a tax receipt for $40, says Milligan, and includes a box lunch, and a prime rib dinner.
"We will have a putting contest for beautiful wines supplied by Strewn and Pondview wineries, a totally interesting and unique long drive contest, and a hole-in-one super prize to our first hole-in-one player, a gorgeous BMW supplied by Performance Auto Group," says Kudlats.
There will also be a Taste of Niagara gift bag for each and every participant.
Milligan says both projects to benefit from the tournament are for children.
"Our mandate is to give back to the community, both the local community and the international community," says Milligan.
The Niagara Nursery School is hoping to raise $100,000 toward its expansion. The Rotary Club has already been generous, but is hoping to help the facility reach its goal.
"We see the nursery school as a vibrant aspect of our community," she adds, "and a way to help young people in the community, bringing youth and new ideas to the area. Children are so important to the vibrancy of our community."
The international cause is Nia Technologies, a Canadian non-profit organization based in Toronto, with partners around the world, including Rotary clubs.
It operates in resource-poor countries, especially Sri Lanka, says Milligan, to help young people who have lost a limb by providing them with custom 3D prosthetics and orthotics for children, some of them victims of landmines.
"They may be just three or four years old when they lose a limb," she says, "and prosthetics are expensive. One might have to last them a number of years."
This new technology, and the funding to make it possible, provides new prosthetics for children as their body changes and grows, making movement easier and giving them the ability to participate more in activities at school and in their community.
The fund-raising proceeds from the tournament will be split 50/50 "between these two wonderful organizations."
Players can register online at www.niagaraonthelakerotary.ca or call Kudlats at 905-708-8579 or Milligan at 506-640-3002 for more information.