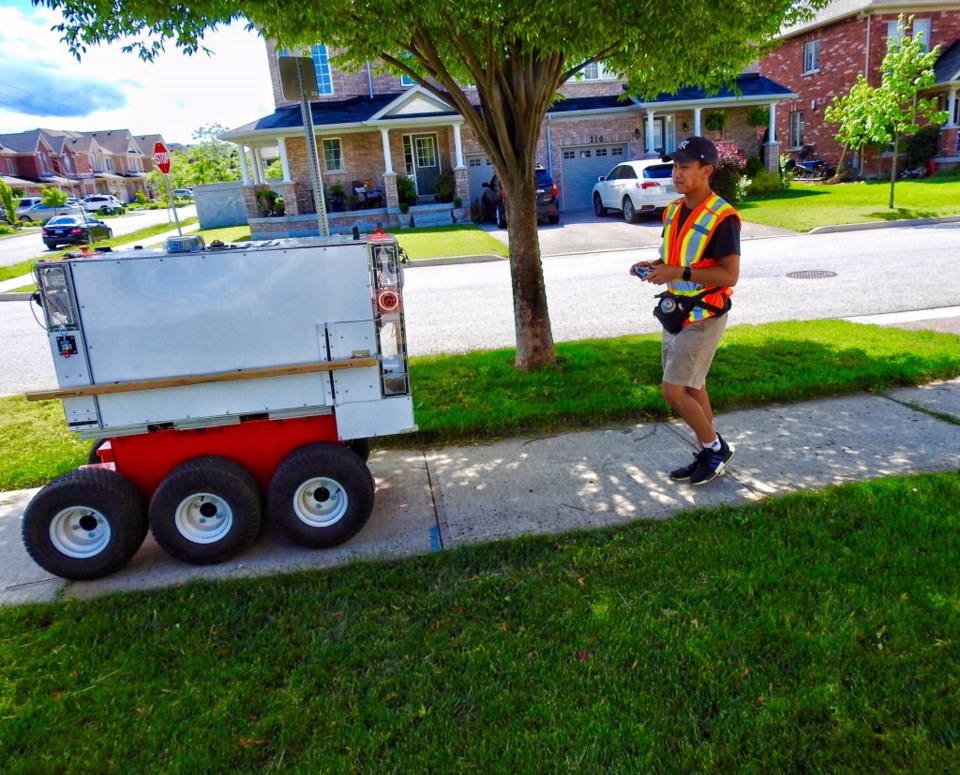 Residents may notice sidewalk inspectors look a little bit different this summer.
The town has hired Top Hat Robotics, a Waterloo company, to conduct sidewalk inspections and document any issues using human-operated robots.
The company has completed similar inspections with a number of other municipalities in Ontario.
"Typically, sidewalk inspections are quite labour intensive and take a significant amount of staff time," says CAO Marnie Cluckie.
Using the robot sidewalk inspection technology will speed up the process, without forfeiting the results, and will allow town staff to be redeployed to other tasks, says Cluckie.
"Also, the robot's state-of-the-art depth cameras are accurate to within one millimetre – much better than traditional human judgement."
According to provincial regulations, municipalities are required to inspect sidewalks annually. Top Hat Robotics began inspecting Niagara-on-the-Lake sidewalks in Glendale Monday, with work anticipated to be completed by Friday, pending weather conditions.
The sidewalk robots will be accompanied by a Top Hat Robotics employee who will identify deficiencies, and who will be happy to answer any questions the public has about the program. Sidewalks will remain open during these inspections. If a pedestrian encounters a robot, the employee will have the robot stop and pull over to the side. Please feel free to say hello, says Cluckie — these robots are quite friendly.