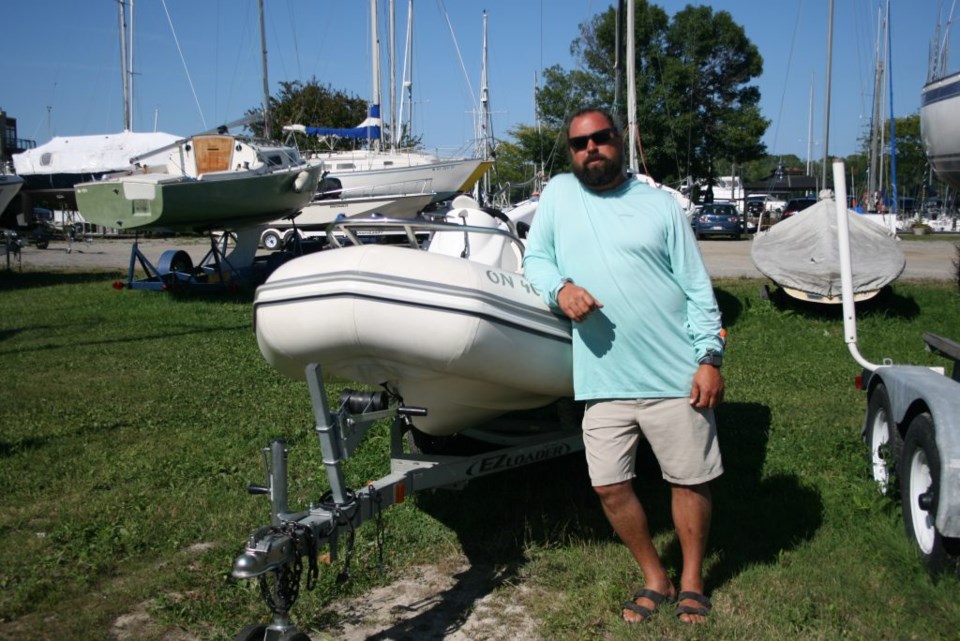 Tim Balasiuk, better-known locally as Tim Bala, presented an idea to council Monday that would open up a portion of the south end of River Beach Drive for launching paddle sports activities.
He has operated his paddle board operation, Paddle Niagara, first from Balls Beach, beginning in 2012, and then from 2015 until the present at Queen's Royal Park, offering standup paddle board lessons to locals and visitors, and camps for local kids. Moving to River Beach Drive would be a great opportunity for the town to use more of its waterfront, in a spot that can be nice and calm even on windy days, said Bala.
There are rocks, rubble, and pieces of steel sticking out from the river at the site that would need to be cleaned up, but it wouldn't take a lot to create a safe launch, he says.
He told councillors he would like to create a public/private partnership, that would allow Paddle Niagara to work with the parks and recreation department, offering day camps and lessons for kids. He also envisions some sort of membership for adults that would allow them access to launch equipment that would be provided to them at the beach. A number of families with kids are moving into the area, and are not aware of the waterways in NOTL, the currents in the lake and river, said Bala, and this would be an opportunity to teach safety, and create a safe place for paddle sports, he said.
He told councillors that with his rescue boat, he has performed 20 rescues this season — none of them Paddle Niagara customers or students.
"It would also be a great way to show the town is becoming more inclusive with our access to water," he said, adding that the launch could be designed for those with disabilities.
Although there was some concern about making Paddle Niagara the only business with access to the launch, council agreed to refer the request to staff for a report on a paddle sports launch.