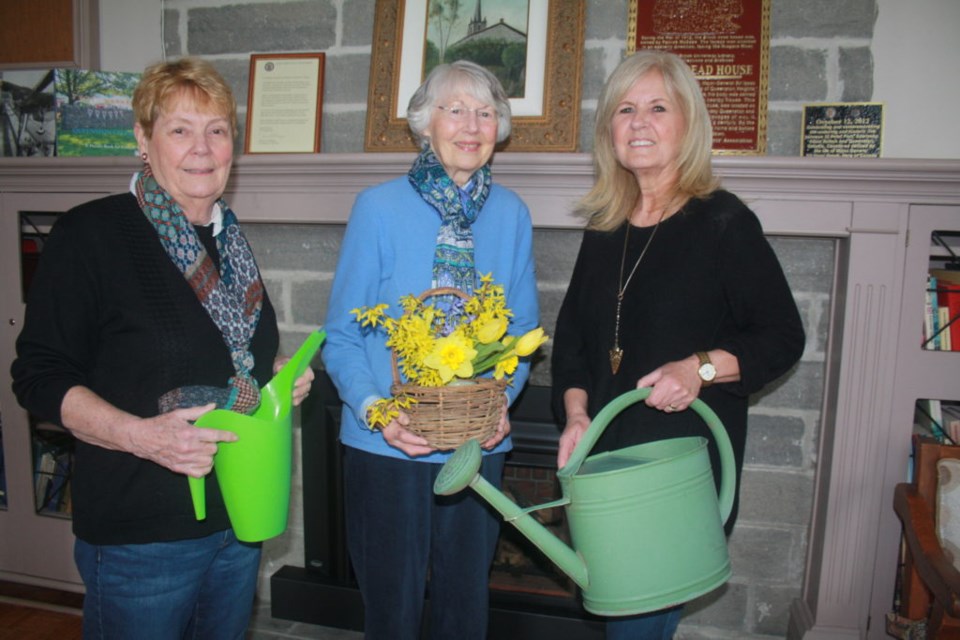 A decade-old tradition continues in Queenston with its popular spring garden sale.
It's the sixth annual event, but it has been alternating in recent years with the art show, says Helena Copeland, one of the organizers.
It's run by the Queenston Residents Association, and will take place Saturday, May 11, from 9 a.m. to noon, inside the Queenston Library.
They always have some good, gently used lawn furniture, gardening tools and plants available, said Copeland — donated by community members and priced to sell.
Anyone with items to donate is encouraged to bring them to the library Friday, May 10, when volunteers will be on hand to set up for the event, she said.
Money raised goes back to the community, but there is no one special need identified yet, said Copeland.
A grinder will be available to sharpen tools, and coffee and fresh muffins will be sold.
It's a great community event villagers look forward to, and all are welcome, Copeland said. "Like our spaghetti dinner, it's an opportunity for the community to come together." The spaghetti dinner is Friday night, May 3, from 5 to 7 p.m. at the Queenston Fire Hall. Tickets are $10 for adults and $5 for children aged 12 and under.
The Queenston Library is on Queenston Street at the corner of Dumfries Street.
Cutline: Dorie Barratt, Paulette Peggs and Helena Copeland say items for the sale can be dropped off Friday, May 10, at the Queenston Library. (Penny Coles)