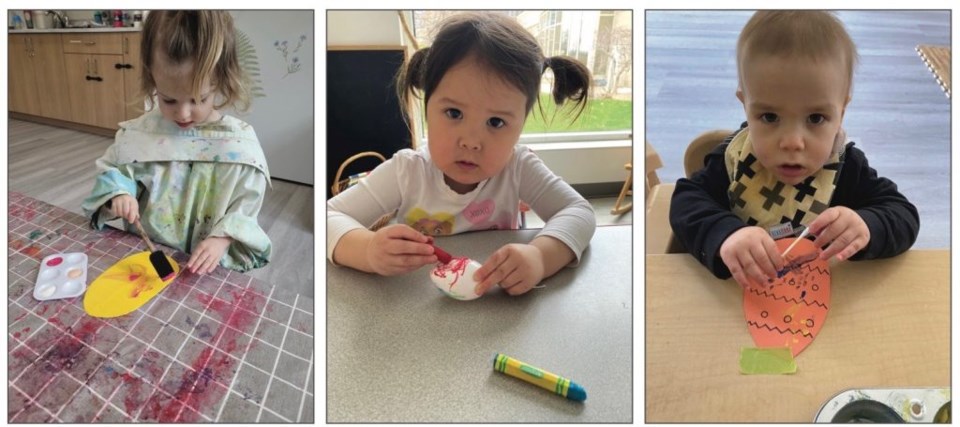 Preparations are in full swing for the popular annual Bunny Trail event, back after a two-year absence.
While the new Niagara Nursery School multiple-room space is working out well, says executive director Candice Penny, it won't be available for the event, which is being planned entirely outdoors, with an eye on safety precautions against COVID.
"We're following best practices for the event," she says, and that includes outdoors with events planned to allow room for distancing. "Activities are spread out to discourage major gatherings in any one spot as much as possible," with lots of sanitizing throughout.
Decisions had to be made about the event without knowing whether there would be restrictions mandated, so they prepared for that scenario by keeping it outdoors. Hand sanitizers will be available, "and we're encouraging people to wear masks," says Penny.
The event will be held "rain or shine, unless we have something really extreme," she says, "so come dressed for the weather."
"We're definitely excited to be going ahead with this, but also cautious, prepared to do what we need to do."
They've tried to keep it simple, with a limited number of activities, mindful both of safety but also providing lots of fun for families, including a bake sale, touch-a-tractor, balloon animals, and an Easter photo booth.
The Bunny Trail is Saturday, April 16, from 9 a.m. to 11:30 a.m. at the Niagara-on-the-Lake community centre. The Kinsmen Egg Hunt starts at 10 a.m. sharp, with age groups for three and under, four to six, and seven to 10, and a special prize for each age group.