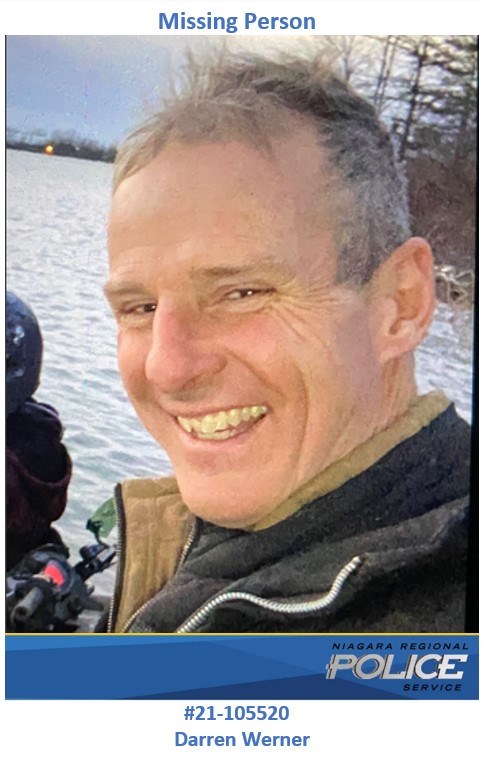 The Niagara Regional Police continue to search for missing 58-year-old Darren Werner, a Townline Road resident who was last seen around 9 a.m. Sept. 16, in the area of his home.
Werner rented out buildings on his Townline Road property, formerly chicken barns, to store vehicles
and tools, until the storage units were destroyed in a
fire last February. The community of people who rented those units was devastated by the loss, which they considered a village.
Werner's home escaped damage in the fire.
His son Michael, of Reclaimed from Roots, created custom-made furniture from fallen trees, working on the property with his father.
Although it's been two months since the NRP first asked for the public's help in finding Werner, and the community is hoping to hear good news, nothing has changed, says Michael. "They're still looking."
The police are doing all they can, he says. "There are a lot of different detectives on it, but there is no news. That's the really tough part."
The police haven't been saying much to the family, and he doesn't ask. "I don't want to get in the way of their work. The less time they spend dealing with me, the more time they have to look for my dad."
He tries to stay positive. "I want to keep hope alive, but it's been two months. That makes it hard to do."
Werner is described as a white male, 5 feet 11 inches tall, 180 pounds, with short grey hair and brown eyes.
He was last seen travelling in an unknown vehicle, say police. Anyone with information regarding his location is asked to contact the police dispatch at 905-688-4111, dial option 3, extension 1024325.