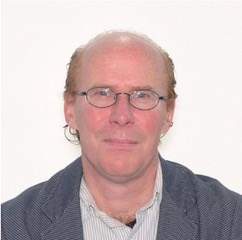 Alex Taylor has always followed politics, but discovered recently the People's Party of Canada (PPC) best represents his views.
He is concerned about immigration, free speech, and fiscal responsibility, and he finds his values aligned with the PPC, he says.
"I never really thought of myself as someone who would run as a candidate, and I don't see that as an opportunity with any other party, but I'm happy I can have some positive impact running for the People's Party. I just want to try to make a difference, and opportunity knocked."
Taylor's grandfather was a minister, and his father was in the military. In his youth, he moved around the country. Taylor is the father of two children and has worked at the Niagara Casino for the last 20 years.
"I am very concerned about my children's future, and I have lost confidence in the government to handle things."
Taylor lists as his top priorities:
• Housing: There is a housing crisis in this country. Real estate prices are rising so fast, pushing the cost of living up so rapidly, wages can't keep up. "Our children are being priced out of the real estate market, the dream of home ownership is being taken away and being replaced with the nightmare of seniors' poverty. Reducing immigration would stabilize the housing prices," he says. "This is becoming a do or die situation for our children, if we don't act now, the situation will continue to get worse."
• The military: Over the last few decades, Canada's military has been deprived of adequate funding, resulting in obsolete equipment, failure to take care of injured soldiers and not properly providing for the families of those who did not make it back, says Taylor. "We made a commitment to our NATO allies to spend two per cent of our GDP on defence spending. We should live up to our word."
• Canning factories: On the way to St. Davids, you used to see peach trees, where now you see subdivisions, says Taylor. The canning industry used to employ thousands of people in the Niagara region, but they were all closed and jobs outsourced to factories outside of North America. "This is some of the most fertile land in Canada, yet the orchards were allowed to be cut down so the companies selling their products could make more profit. Fruit prices have been rising for the last couple years, we have become dependent on other countries to feed us, and this has allowed them to raise prices, not to mention the quality control of many of these countries is not comparable." For security and economic reasons, says Taylor, it's time to go back to being "the fruit basket of Canada, time to go back to our roots."
Taylor can be reached at [email protected], or 905-353-1731.