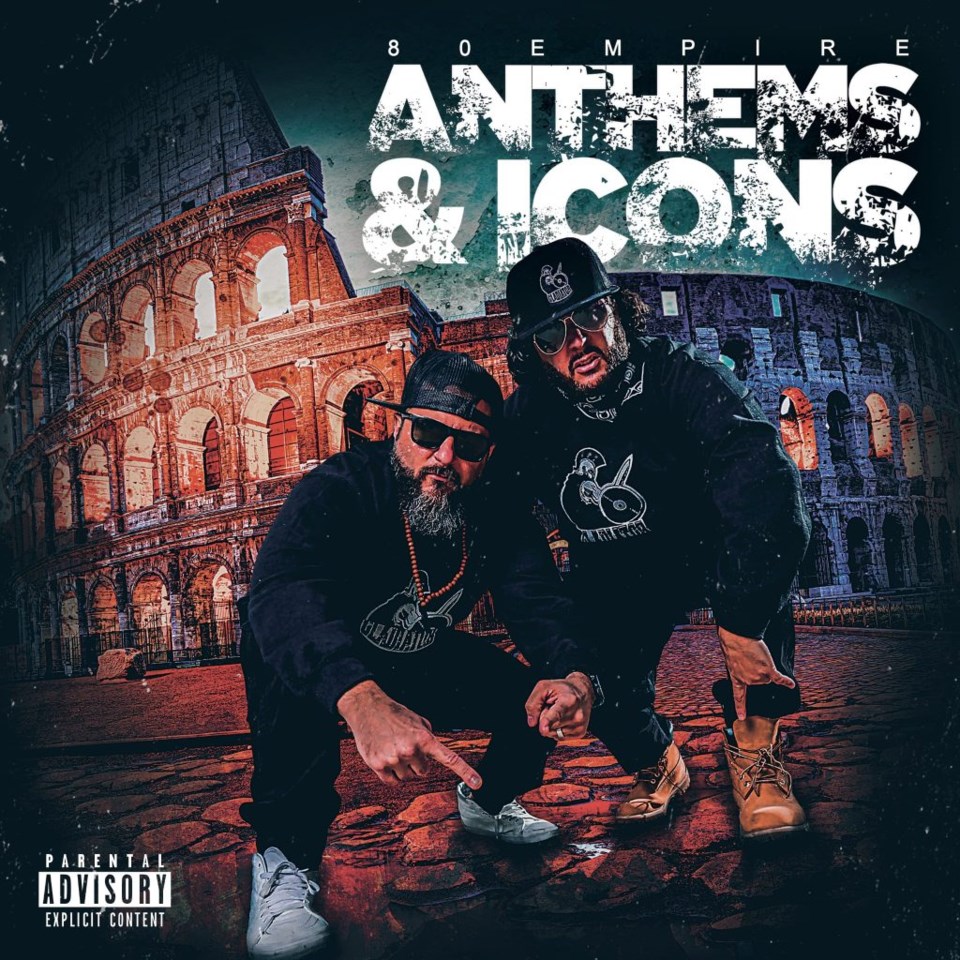 Niagara-on-the-Lake brothers Adrian and Lucas Rezza drop their aptly titled new album, Anthems & Icons this Friday, Dec. 10, their first to be backed by legendary hip hop label Fat Beats Records.
The follow-up to 2020's Legacy sees the brothers cement their reputation as defenders of the hip hop faith. They've gathered a collection of legends for a set of 17 tracks that often evoke the early days of the genre as well as the roots of gangsta rap.
Swifty McVay (Eminem's D12 crew), KRS-One (Boogie Down Productions), DMC (Run-DMC), Slaine (La Coka Nostra), Kurupt (tha Dogg Pound) and Layzie Bone (Bone Thugs-n-Harmony) all make appearances on the record. Actors Theo Rossi (Sons of Anarchy) and Raoul Max Trujillo (Mel Gibson's Apocalypto, Mayans M.C.) chip in, and Jamaican reggae artist Sizzla puts his stamp on the dancehall-tinged song Hardcore.
The set is more hard-edged than its predecessor, perhaps in part inspired by Adrian's nightmarish bout with COVID-19 that saw him spend most of May, 2021 in hospital.
"It went through the whole family," Adrian says, "My family of four, my mom and dad, who had moved in with us, and Luke's family of four. Everybody got better, but I got progressively worse. One morning my legs felt rock solid and I was spitting up blood. COVID gave me blood clots in my legs and chest, pneumonia, pleurisy and a partially collapsed lung."
Though he was never moved to the intensive care unit, his doctors said he was fighting for his life, his ability to breathe on his own disrupted. He credits the staff at the St. Catharines hospital site as well as the love of his family for getting him through what he calls a "scary, bloody experience."
The collapsed lung is mentioned in I Ain't Looking Back, a collaboration with rapper Papa J that has a groove reminiscent of something from one of Prince's later albums. Adrian sings in his high register "I've been through hell and back, and I ain't looking back, 'cause I'm still here, I'm still living, I'm still standing, I keep on singing, Luke's beats keep banging, I'm still breathing."
Besides documenting his battle with COVID-19, that track also sheds light on the 80 Empire creative process. Luke lays down the beats in his Old Town basement studio, while Adrian sings the hooks and raps, something he does more of on Anthems & Icons than he has on past productions.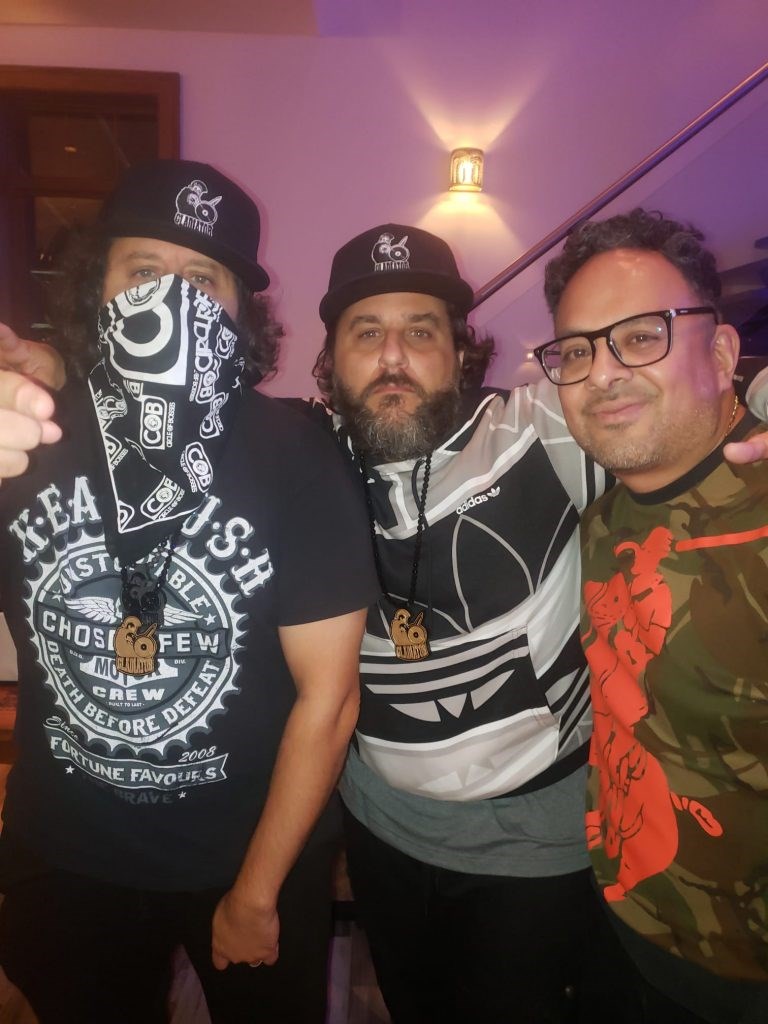 On the first single, Salute Me, he spits rhymes about basketball legends Hakeem Olajuwon and Wyclef Jean and pairs "crocodile" with "versatile," holding his own against Boston rapper Slaine, who takes the second verse.
Oh Too Well begins with a mandolin strum right out of the Godfather soundtrack, laying bare the Italian roots of the Rezza brothers (as does the album cover, which shows the pair in front of the Colosseum in Rome, a concept created by There Be Monsters Design).
Their love of smooth pop-soul sounds shows up in Runaway Girl and Hollywood Dreams, and the album ends with Stand for Something, a slow, mournful number on which Adrian showcases some of his best vocal work alongside the rapping of speedy Michigan rapper Jon Conner.
"It's a bit more of an aggressive album," Adrian admits, "but it ends gently. That's kind of who we are right now. I've never met anyone who is the same temperament all the time. The mood gradually changes to softer."
In conversation, the lasting effects of the virus on Adrian are evident, though the upbeat, energetic and very talkative singer/rapper doesn't let that stop him from enthusing about the latest 80 Empire project, and others still to come. And it surely comes as a relief that he was still able to find the breath to reach so many of those high notes on Athems & Icons.
Leading up to the Dec. 10 release, Adrian and Luke invited about 50 locals to a listening party at Spirit In Niagara Distillers. Also showing up were friends from their days growing up in Toronto, some of whom were with them as teens as they first started their hip hop journey with the help of their father, who would shop around their mixtapes to local clubs.
Influential DJs such as legendary hip hop artist Chuck D of Public Enemy and electronic musician DJ Eclipse have spun Salute Me in the past few weeks, giving the record a big push.
In the hip hop world, authenticity brings respect. The legends working with 80 Empire on this release definitely show their respect to the brothers.
"They see the passion," Adrian says. "Music transcends colour barriers and neighbourhoods that you live in. Everybody can identify with struggle. The title of the album, and the songs, they can relate to it."
Anthems & Icons hits Spotify and other streaming services Friday, Dec. 10. A CD released by their own label Gladiator Records and distributed by Fat Beats will also come out that day, with a vinyl release planned for early 2022.