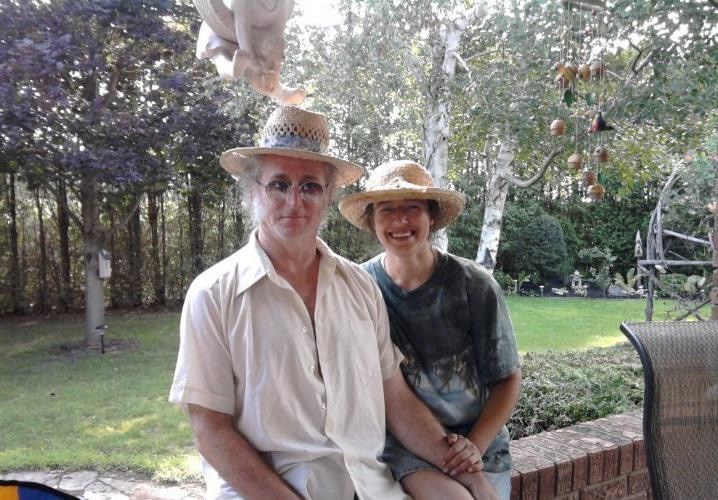 Chances are if you've seen a local band playing live in a Niagara watering hole anytime during the last 45 years, you've either seen Paul Wheeler in action, or at least one musician on stage who has worked with the one-time Niagara-on-the-Lake resident.
Six degrees of separation? More like one degree anywhere in the region, maybe two degrees if you expand the focus to Hamilton, three in Toronto. The fourth-generation musician, who lost a short battle with pancreatic cancer on April 11, had been a mentor to practically everyone who had ever stepped on a Southern Ontario stage.
The entire Niagara music community is mourning the loss of one of the nicest, most generous and gregarious performers to ever make a dent on the local scene. The 60-year-old Wheeler had the knack for making everyone he met feel like part of his extended family, as if he would go to bat for them in any situation, which he often did.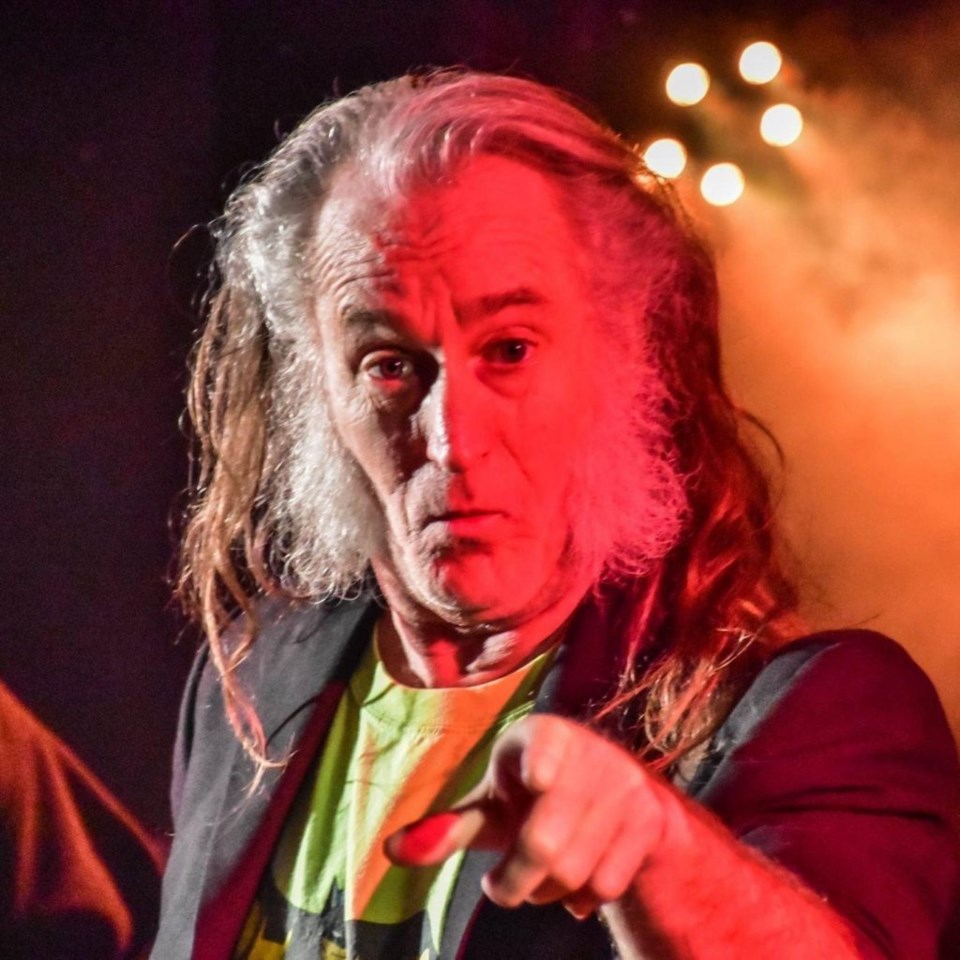 Wheeler was a drummer, singer and bassist for various rock bands through the years, many of them also featuring his younger brother Jon, an expert guitarist who passed away in 2014. Their father, Paul Senior, was also a musician and a member of numerous groups during his lifetime, including the Lincoln and Welland Regiment Band and the Ronn Metcalfe Orchestra.
Paul's uncle Kenny Wheeler was an internationally renowned trumpet and flugelhorn player, and a composer/arranger with 28 albums
released under his own name. The St. Catharines Collegiate graduate collaborated with many of the biggest names in jazz, including Dave Holland, John Abercrombie and Bill Frissel, and contributed to Joni Mitchell's 2002 album Travelogue.
His mother Nora was an opera singer, and Paul had traced the family's musical history on both sides back four generations, to their roots in Ireland.
The family moved around a lot in Paul's earlier years. This scribe first met the Wheeler boys while they were living on Chestnut Street in Merritton. Numerous afternoons and evenings were spent in the family's basement watching Paul and Jon jam with various local musicians.
Inevitably, Paul Senior, Nora, or older sisters Kathy or Deborah would find their way downstairs to join the proceedings. There was a deep appreciation from the entire family of the boys' musical endeavours, no matter the volume, and all visitors were welcomed with open arms.
Between the hard rock originals and heavy metal cover versions played by their earliest bands, one lovingly remembered as The Criminals, Paul could always be counted on for some comic relief, or deep discussions of his eclectic musical tastes, which encompassed jazz, classical, pop, and country. An enduring friendship developed between this reporter and the Wheeler boys.
The pair went on to form a lifelong friendship and association with drummer Paul Kersey, who was an early member of the Toronto-based band Max Webster. Through various different projects with names such as Tight Cheeks, Smuggler, the OV3 and simply Wheeler, the brothers toured throughout the province, covering a route many musicians refer to as the milk run. Along the way they played with some of the province's most accomplished musicians, including Dave Rave of Teenage Head and Hamilton's Jerry Doucette, who passed away this Monday, the day Paul was buried.
Paul was a consummate storyteller who loved to regale friends and family members with stories of his life in music, and the many characters he came into contact with over the years. His raucous tales of his travels could fill a very entertaining book.
He was also a natural comedian, with a fascination for clowns. Uncle Paulie, as many referred to him, could often be found running around with his rubber chicken and his fart-gun, interrupting serious conversations with inappropriate sound effects.
In 1991, Paul moved to Regent Street in NOTL with Nora and his sister Kathy. He outfitted the basement there with a 16-track soundboard and opened Castle Studios, the name perhaps a nod to the famed 1960s-era St. Catharines club which was owned by bandleader Metcalfe, with whom his father had played.
James Cadeau, who with his wife Erinn Lockhard, runs the NOTL community centre's Sweets & Swirls Cafe, remembers visiting his cousin Paul at the studio. Cadeau, a musician himself, was inspired at an early age by Paul's and Jon's seemingly natural musical ability.
"I remember he always had cartoons on when he was working in the studio," Cadeau laughs. "I think he got some inspiration from the music behind those Bugs Bunny and Elmer Fudd episodes."
As teenagers and Niagara District Secondary School students, Andrew Grimo and Zach Lepp also spent time at Castle Studios. Grimo, now a Hamilton-based computer consultant, met Paul while taking drum lessons at Ostanek's Music Store (now Long and McQuade).
"Paul was a fantastic guy, all around," Grimo tells The Local. "He made music look easy to do. He and his brother both had a knack for it. They lived and breathed it. They were charismatic, but they had this rough-around-the-edges way that made them fit into the bar scene."
At the studio, Grimo took every opportunity to learn the recording process from Wheeler.
"They had a very basic recording setup that worked well for what they were doing," he says. "They were good at making use of any tools they had access to. Back in those days just getting something recorded to a cassette was sort of normal."
Grimo later earned a diploma in recording engineering from Fanshawe College and worked at Metalworks studio in Mississauga before moving into software.
Zach Lepp was one of almost 250 people in attendance at Paul's funeral Monday. Wheeler's Regent Street residence became a second home for a 16-year-old Lepp after being introduced to Paul by their mutual friend, the now-deceased Bob Strang.
"He was a great musician, a really great guy," Lepp says of Wheeler. "He was older than us, about 31, so we looked up to him. I was a drummer, and if they didn't have a session in, they would let us get behind the board and record stuff."
While Wheeler is being remembered following his death as a mentor to so many musicians, Lepp, who currently plays in local 90s cover band Big Shiny Tunes, says the relationship between him and Paul went deeper than that.
"I look at Paul and Jon as so much more than mentors," he says. "I lost my parents by 15 and I was kind of lost. I always felt welcome there by Paul and his entire extended family. I would sit with Nora and Kathy and just watch TV. I would go to Paul for life advice and he always gave me his undivided attention. The whole Wheeler clan makes you feel like you're part of their family."
Lisa Klassen-Chaing was another visitor to that Niagara-on-the-Lake studio. The country singer met Wheeler when she visited Castle Studios to record her version of Patsy Cline's Crazy.
Wheeler closed Castle Studios in 1996 and moved back to St. Catharines. Meanwhile, Klassen-Chaing's marriage to her first husband broke up,
and in 2006 she placed second in a contest called St. Catharines Idol. That prompted
her to search out Wheeler again for another musical collaboration.
"I looked him up and found him," she says. "I said 'do you remember me?', and I started going to jams. Soon we were together, and here we are 14 years later."
Cadeau says Klassen-Chaing was almost a female version of his cousin.
"She's a little more regimented, a little more serious than Paul," Cadeau says, "but they shared a heart. Their hearts are in the same place."
The couple lived near downtown Niagara Falls. True to Paul's love of family, his older sister Kathy, who has lived with Paul off and on for more than 30 years, was the third member of the household, along with various cats.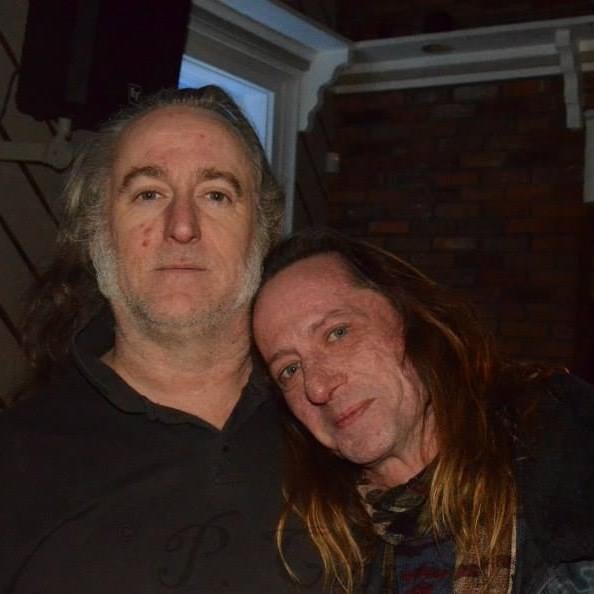 In 2013, Wheeler had a health scare, when an infection in his tooth turned septic and he ended up in a coma for a few days. He recovered from that incident, only to lose his brother and musical soulmate Jon about a year later.
The career musician continued to gig as many nights a week as possible before the pandemic shut down live entertainment. He supplemented his income in recent years driving for 5-0 Taxi.
His most recent projects included a Rolling Stones cover band called Painted Black, a tribute to AC/DC's early Bon Scott era called Squeeler, and the classic rock group The Rockets, featuring fellow veterans of the Southern Ontario circuit. The Rockets played the NOTL Legion and Clare's Harley Davidson Thursday Bike Nights frequently before the pandemic hit.
As well, during the pandemic, he helped Niagara Falls woman Christie Hails get her Niagara Falls performance and recording studio, The Upper Space, up and running.
Wheeler leaves behind his wife Lisa, his step-daughters Melodie and Erica and grandson Odin, as well as his mother Nora and sisters Kathy and Deborah.
But beyond that, he leaves a life-long influence on the music scene in Niagara and beyond.
A celebration of Paul's life will be held on Sunday, May 1 from 3 until 9 p.m. at the Niagara Falls Hose Brigade on Dunn Street. Organized by Wheeler's long-time friend and bandmate Rick McLean, the event will fittingly feature live music performances and a chance for musicians to jam in Wheeler's honour.
You can bet that many stories and songs will be shared that day.