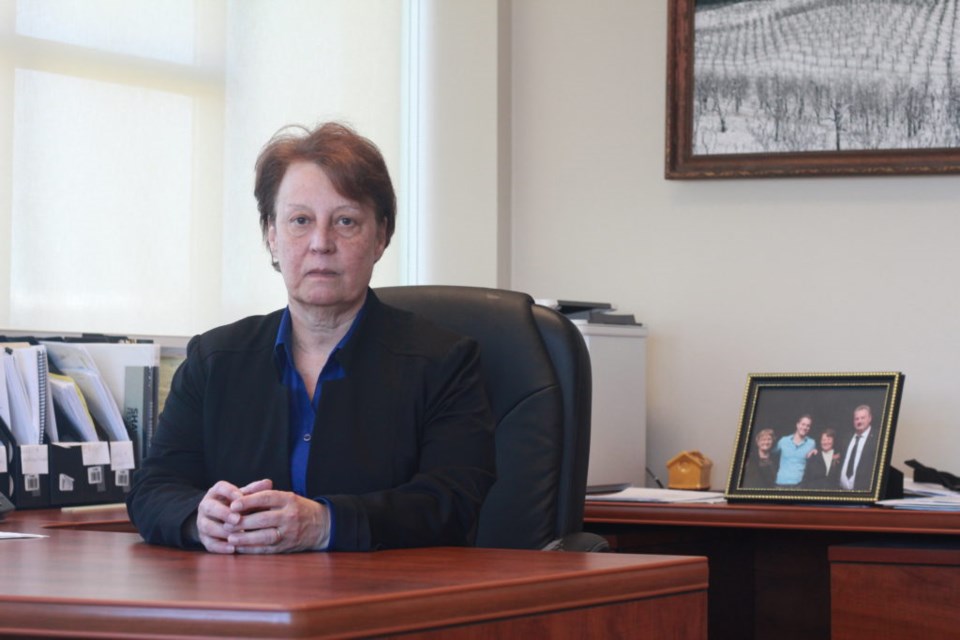 From the outset of this crisis, my focus has been to protect the health and safety of our community.
When the Province declared a state of emergency on March 17, which still stands, we complied with provincial emergency orders, closing public facilities, including washrooms, and outdoor amenities. Parks were open for walking or cycling through but groups of more than five were not permitted to congregate.
We have tried to assist all Niagara-on-the-Lake businesses, encouraging people to come in and pick up or drop off what they need, buy local, get takeout from restaurants, pick up at wineries and greenhouses, but during this time, people should not be driving only to hang out or sightsee.
In order to deter sightseers, we used every tool available to us – signage, parking bans, videos, media interviews and advertisements, and public messages – to ask them to please stay home now and come back later. We're a proud and friendly town, and we want to be able to host them in a way that will make us proud and you happy.
While the Heritage District experienced a large amount of traffic on the May 2 to 3 and May 9 to 10 weekends (10,452 and 6336 vehicles respectively), the parking ban was successful, with only a small percentage stopping and parking illegally. If the parking ban had not been put in place, there may have been thousands who stopped.
Unfortunately, the stories of persons using both public and private spaces to relieve themselves are true. Many visitors arrived expecting access to public and/or private facilities. When the lack of availability was realized, some threatened essential business operators and a few made a very disappointing spectacle of themselves.
The Province is starting to roll out recovery measures, and look towards reopening the economy. In addition to provincial parks reopening, an expanded number of retail businesses have been identified as essential, and are permitted to operate with curbside pickup.
In response, we've lifted our parking ban and we are working with the regional department of health to safely reopen the Queens Royal Park and Market Street restrooms as of Friday, May 15, with strict criteria. We must open our washrooms now to avoid a different public health issue.
Changes continue to come our way, but it is not yet time to let our guard down, or resume business as usual. While we will follow the Province's lead, we continue to ask visitors to please stay home for now, and visit us later.
And to all of our citizens, stay home whenever possible, walk from home if you can, please keep a distance of six feet (two metres) if you have to go out, and keep washing your hands and refraining from touching your face.
The long weekend is coming, and we will do everything in our power to try to manage the potential crowds, but while physical distancing is recommended by the provincial government and essential in helping to avoid the spread of the virus, there is currently no regulation that enables us to enforce this. Please, let's each and every one of us continue to do our part together.
For the most up-to-date information about how we're responding to all COVID-19 related changes, visit notl.com/COVID-19 or follow the Town on Facebook, Twitter and Instagram.