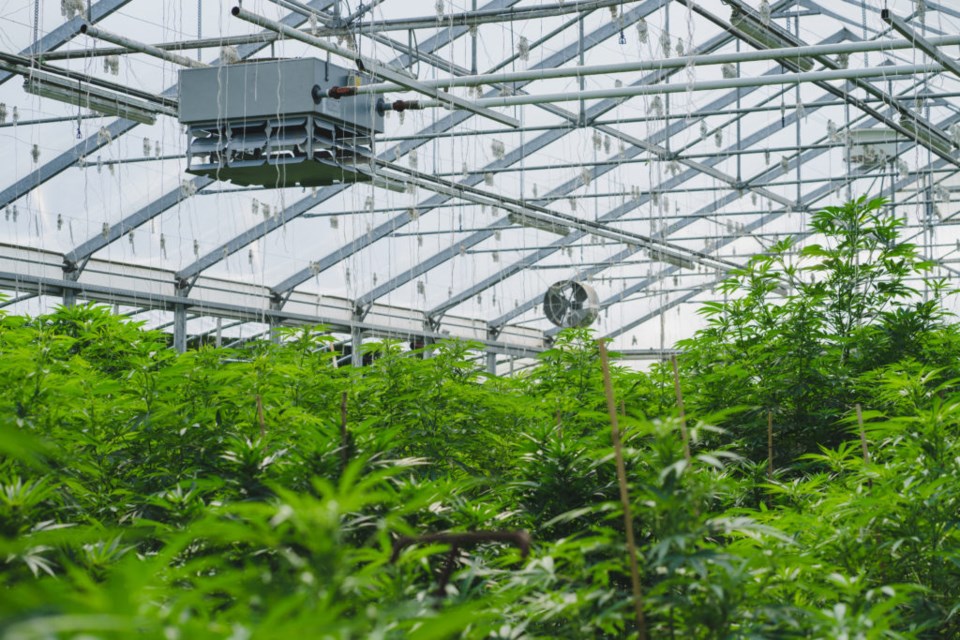 Debbie France, a resident of Norfolk County, and Irene Murray, a Larking Road resident of Niagara-on-the-Lake, have similar goals.
Ask either of them about the impact of cannabis growth and its impact on neighbouring residents, and they have so much research and years of investigation at their fingertips, they don't know where to start. And, they both laugh in separate phone conversations, they have trouble knowing when to stop. Their passion, and their fears for the future, direct their energies.
Murray recently asked Debbie France to share some of her information she regularly disseminates through media, and in speaking with Norfolk councillors and planning staff. Although directed to improving a serious situation in Norfolk, Murray fears it may be what we are looking at for the future of rural Niagara-on-the-Lake communities. It is likely already occurring, as she has heard anecdotally, says Murray, and there is no reason to think the situation won't worsen. She'd like the town to be prepared.
Neither are talking about commercial medicinal cannabis growth as regulated by Health Canada. Although such operations also can have a huge impact on neighbourhoods, Health Canada is the regulator and needs to enforce the regulations it sets, says Murray, applauding the residents of St. Davids for taking on the issues with Tweed, and wishing them success.
Murray and France are concerned about designated growers who operate with licences to grow medicinal cannabis, in quantities that may be legal but end up being sold illegally.
Murray began her investigation into the legalities of growing when there was such an operation down the road from her a couple of years ago. It was shut down, but it wasn't the first in town and it's likely not to be the last, she says.
"The problem is people don't understand what is happening. They need to be educated about what to look for."
The petition will remain open until January 20, 2021. Those wishing to participate in the petition can visit https://petitions.ourcommons.ca/en/Petition/Details?Petition=e-2920, to add their name in support.
The petition says the existing regime governing the production of medical marijuana, particularly by designated growers, is rife with abuse as a result of loopholes in the current legislation that impede local officials' and law enforcement's investigations of growing operations that appear to be in violation of the law.
It also references "a lack of oversight from Health Canada of growing facilities," and of individuals "obtaining extraordinarily large prescriptions" to be grown by designated growers, an excess of what a normal medical use prescription would be.
Many have reached the scale of commercial growers but are subject to the same controls, the petition says, and a growing number "are linked to organized crime and are suppling the contraband market."
Petitioners ask the Minister of Health to take immediate action, eliminating existing loopholes and providing law enforcement with the tools they need to investigate and prosecute unlawful designated grow operations.
In addition, both France and Murray are concerned about their municipality's difficulties with controlling cannabis operations, which are federally regulated.
Murray says one of the municipal issues is that there is no form of inspections that would allow bylaw officers to walk onto a property and investigate what is occurring.
"The petition might be a way to at least get the conversation started."
One of the best protections for residents is for municipal setbacks that can be enforced, she says.
NOTL has been trying to pass a cannabis bylaw for years, and at the moment, has an interim control bylaw in effect while the most current attempt is under appeal.
While there are many provisions for control, the proposed setback was one of the most discussed items, as councillors tried to strike a balance between a distance that would afford the best protection for residents and that would hold up under appeal.
What they agreed to is that "no lands, building or structure or portion thereof used for cannabis production and processing purposes that is equipped with air treatment control situated in the Rural (A) Zone may be located closer to any sensitive land use than 600 metres from the property line of the nearest sensitive use." It goes on to say that no production can take place without air treatment control in a rural area.
The appeal, by a company interested in outdoor growth on an Airport Road property, was the subject of a video case management conference call Tuesday.