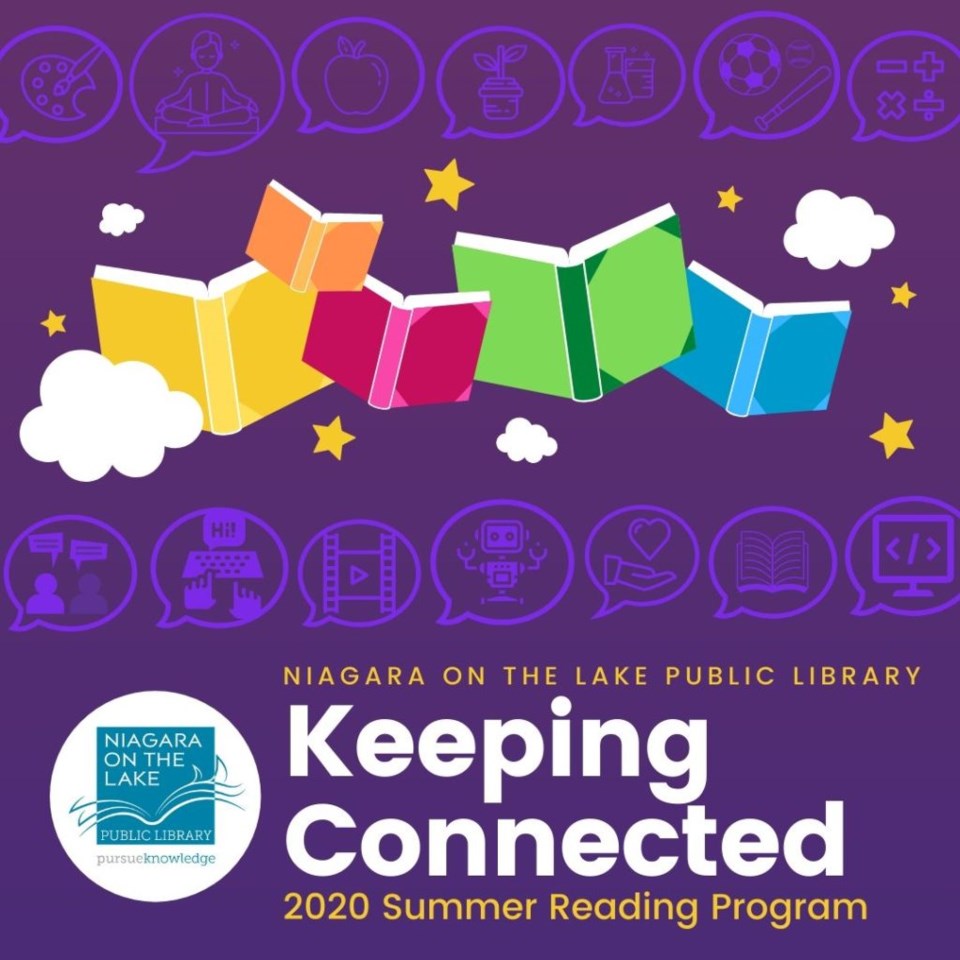 This year's Summer Reading Program is going to be one for the books, says children's librarian Kasia Dupuis.
The Niagara-on-the-Lake public library is again encouraging children to take part in the program, and since it has to be online, Dupuis is doing everything she can to make it fun and engaging for young readers.
She's concerned, with schools closed since March and all instruction done since online, that this year's summer slide may be a bit more steep than other years.
She's also worried kids will associate anything online as too much like the school lessons they've been doing, "thinking of it as online learning, instead of fun. I'm really trying to make it as enjoyable as possible," she says.
And she wants to keep kids connected to the library, "even though they can't come in."
She is also trying to keep the online work as child-friendly as possible, to limit the need for parents' involvement.
To add to the fun of reading, she has put together kits for kids that can be picked up curbside. Each child who registers will be given a book, chosen with their age, reading level and interest in mind, that they get to keep. They will also be given material for STEAM and art activities, as well as beads and tags to continue with last year's popular Read for Beads program — rewards earned for reading.
Last year the reading program attracted about 100 kids, and Dupuis says she'd like to see more this year, because of the circumstances.
"Virtual programming is taking main stage during the summer, but just because you can't come to the library doesn't mean you won't be able to connect with us," says Dupuis.
And reading, she says, can provide a good, stimulating indoor activity when kids need a break from the outdoors.
The reading program will include daily activities that children can participate in – both on-screen and off – to keep them engaged in their reading and learning over the summer months. The program will use an online book tracker called Readerzone so readers can track their books, read to earn badges, and reach reading goals.
Through Zoom, library staff will also be available to read with kids through books on the Epic! Online library, and kids can earn a special tag to add to their Read for Beads necklace.
Dupuis says the reading program also includes a virtual mini-camp focusing on learning coding through Micro:bits, pocket-sized computers that are transforming digital skills learning.
Register at www.
notlpubliclibrary.org, beginning Thursday, June 18 for children of all ages, 0 to teen, she says.
For more information, contact Dupuis at [email protected].