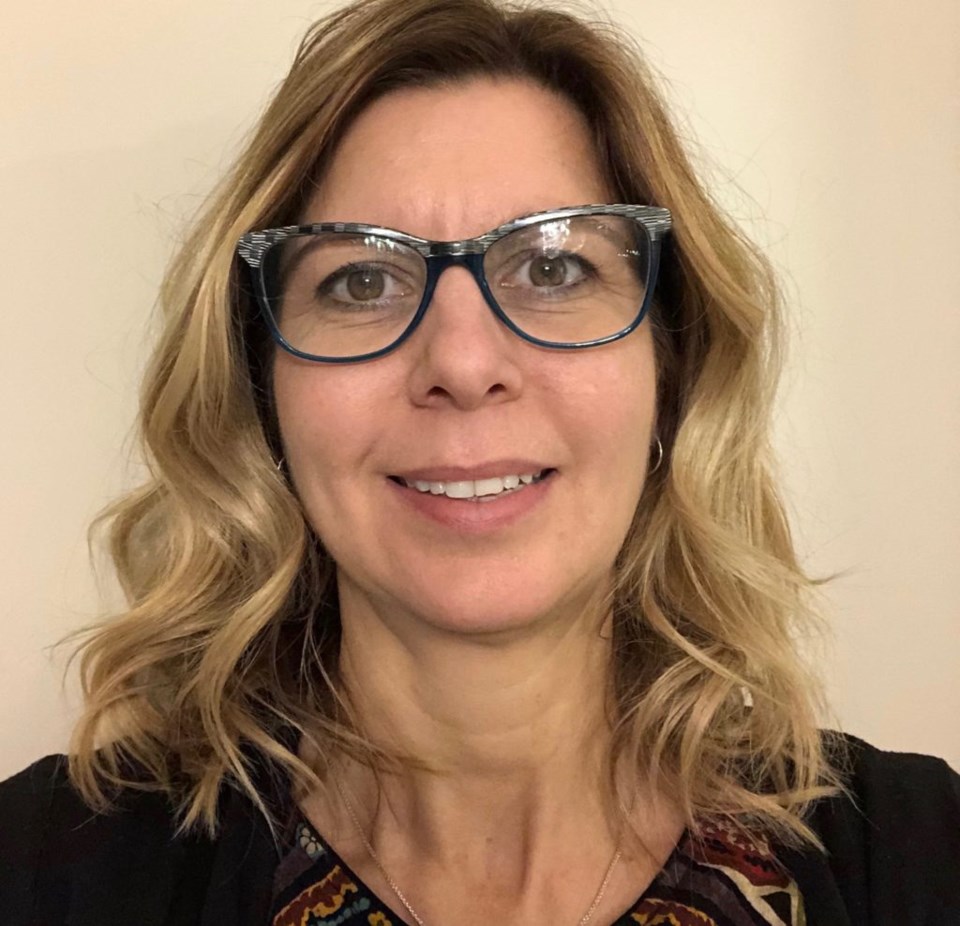 My last column was a mere three months ago, and yet the world has changed dramatically since then.
I'm sure not many of us could have imagined the life we are living today. I wish this was simply a strange, unsettling disruption to our normal lives, but the reality is we are all rightfully worried and scared for our own health and the health of our loved ones. I am fortunate to be able to continue to work every day. My home office is the dining room table, overlooking vineyards across the street. We are truly lucky to live in such a beautiful town, as it makes isolation a little easier to bear.
I, along with my colleagues, have been busy bringing the library and its resources to you through our website and social media pages. However, as proud as I am of our staff for putting together what I consider to be very innovative and creative programming in such difficult circumstances, no virtual book club, video chat gathering, livestream tutorial or online discussion can replace the value of face-to-face connection.
We have not forgotten that many of our regulars have little or no access to these online activities. We are painfully aware there are many in our community we cannot reach. I have compiled a list, with the help of staff, of some of our most vulnerable members. I and a team of volunteers will be calling them to check in and chat on a regular basis. This list is definitely not exhaustive, and therefore I ask that if you, or someone you know, is feeling especially isolated, or is in need of assistance please call the library at 1-289-401-3216, or email us at [email protected]. Due to reduced staffing levels, telephone and live chat will be answered Monday, Wednesday and Friday, 10 a.m. to 2 p.m.
What you can expect to find online: Over the last couple of weeks, the library staff has been working hard to create a new normal, finding ways to reach the community with online resources and innovative programs. In addition to all of the e-resources available through our website 24/7, we have created a weekly schedule of online events and activities to help you pass the time and stay connected to the community. Let me give you a quick run-down of what we've got planned.
Every Sunday we are hosting "Brunch with Miles" on Facebook. Miles Suhaimi, sous-chef at Queen's Landing, demonstrates how to make delicious and unique dishes using common ingredients from your pantry. You can catch his demo at 10:30 a.m, or find it on the library's YouTube channel at your convenience. So far, we've learned how to make Eggs Benedict and Trinidadian Doubles. Yum!
On Mondays, join us as we Livestream Create with Kasia, an all-ages, step-by-step art demonstration. No need for special supplies, projects are easily adaptable to what you have on hand. We'd love to see your creations, so be sure to share them with us.
For children and families, the library is offering Minecraft club, STEAM Challenges and Storytime, online chess tournaments and Trivia Time. Tinker Thinker has moved from the Rotary room to your living room, and Family Fun Fridays promise to be a blast. Days and times and any special instructions can be found on the library's Facebook page https://www.facebook.com/notllibrary/.
For those who do not have children to entertain, the library has created online programming just for you. Library IT staff will be available on Tuesdays at 3 p.m. to help with your technology needs. Ask anything, from how to video chat with your family to where to find more e-resources. This extra IT support will hopefully make it possible for more people to easily access all the virtual activities the library has planned, such as Tuesday Trivia, adult online chess tournaments, Shelf Isolation – an informal online book chat, and Fitness Fridays. To connect with some of our local experts, please participate in Ask me Anything Facebook forum Wednesdays. This week we welcome chef Miles to answer all of your cooking questions. On April 15 at 2 p.m., local history/genealogy expert, David Hemmings will be joining us. Be prepared to ask him anything about researching family history, DNA testing, tips for using ancestry.com. He will be happy to answer.
Additional AMAs will be announced over the next few weeks. If you would like to participate in your own AMA and receive questions from the community, please contact me at [email protected].
A fully updated schedule of events will be posted on the library's Facebook page at the beginning of each week. Please follow us. We'd love to hear from you at https://www.facebook.com/notllibrary/.
Stay home, stay well and we will see you again soon.