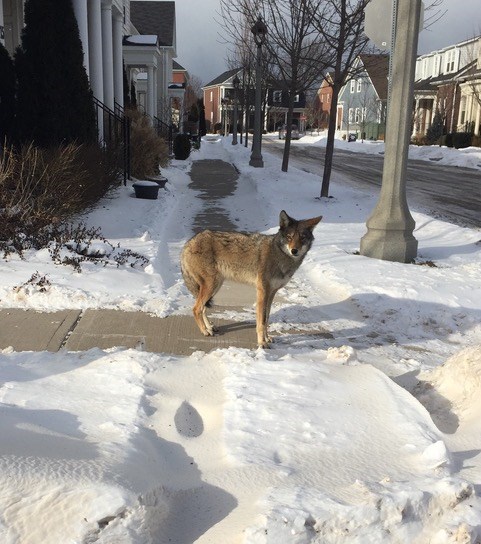 LDuring this past winter there were a number of coyote sightings in residential areas of Niagara-on-the-Lake, prompting fear and concern among residents, says Erna Antaya of The Village.
As there is often a lack of knowledge and a host of myths about these animals, Lesley Sampson, executive director of Coyote Watch Canada will be presenting a public information session at the community centre in the Simpson Room on Wednesday, March 27 from 1 to 3 pm.
Coyote Watch Canada is a non-profit organization dedicated to promoting wildlife education and fostering human-wildlife co-existence.
Sampson will help educate the public about coyotes, as well as teaching strategies to discourage them from being attracted to local neighbourhoods and what to do if a coyote approaches a person.
All residents of NOTL are invited to attend what promises to be a very informative presentation, says Antaya.