Santa arrived at the community centre in a horse-drawn carriage Saturday morning, to a small crowd happy to see the jolly old fellow at a local event.
He was there to chat with children, see that every child received a gift, and to read from his favourite book, 'Twas the Night Before Christmas.
With his appearance arranged by the Niagara-on-the Lake Community Palliative Care Service, the crowd included all ages, from youngsters hoping to
convince Santa they've been nice instead of naughty, to grandparents accompanying their grandchildren and those volunteering for palliative care.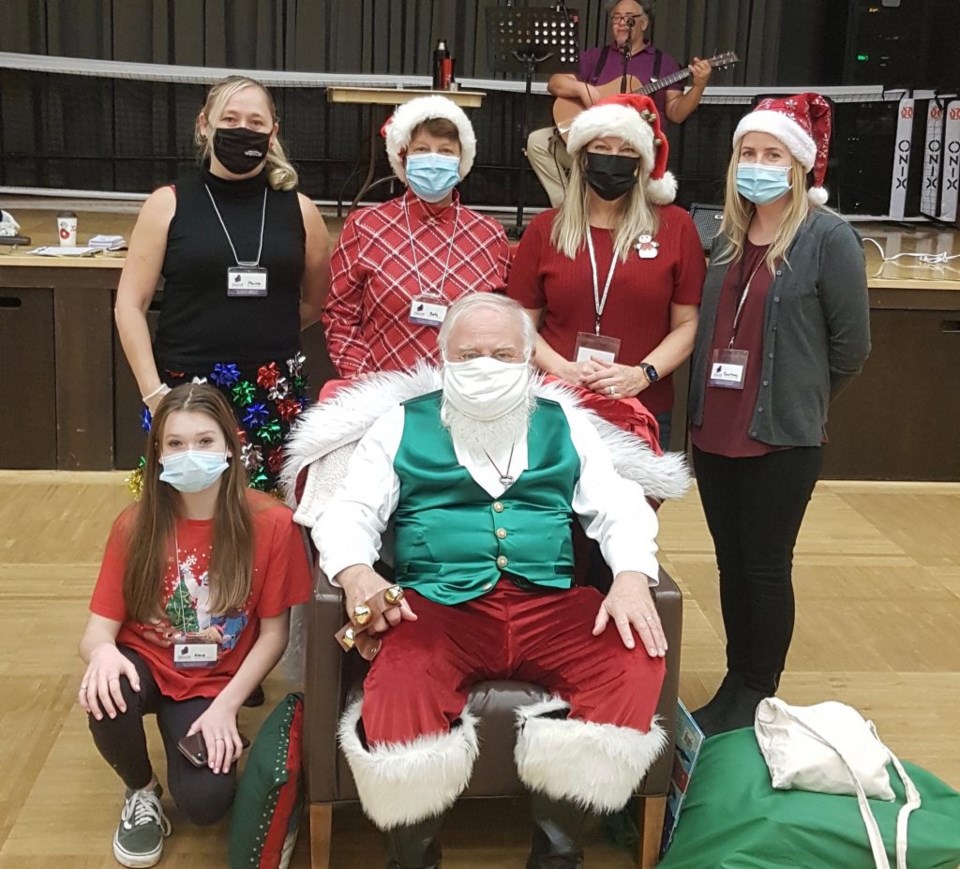 Partnering with the town to organize an event for families, palliative care executive director Bonnie Bagnulo said her intention was to let the town know "we're also about living life well," and helping to raise awareness of palliative care's many services, which include volunteers providing one-on-one visits, for now mostly virtual, offering respite care, bereavement programs and all kinds of resources, including free loan of equipment for those suffering from a life-limiting
illness.
Saturday was also about making a "heart-warmingday in palliative care history,"  she said.
With bad weather and the rising number of COVID cases impacting the size of the crowd, "we may not have had the turnout we hoped for, but that room was filled with the spirit of Christmas and a true display of giving," Bagnulo said.
Her Christmas wish, she noted, is for the palliative care service to be known to any person and their family experiencing a life-limiting illness in NOTL.
"We are grateful for the chance we had to raise awareness, we are grateful for the opportunity to bring the community together, we are grateful for the publicity we received, and grateful for you all," she said after
the event.
And she promised to do it again next year.
To watch Bagnulo's interview with Cogeco, visit https://yourtv.tv/node/327591