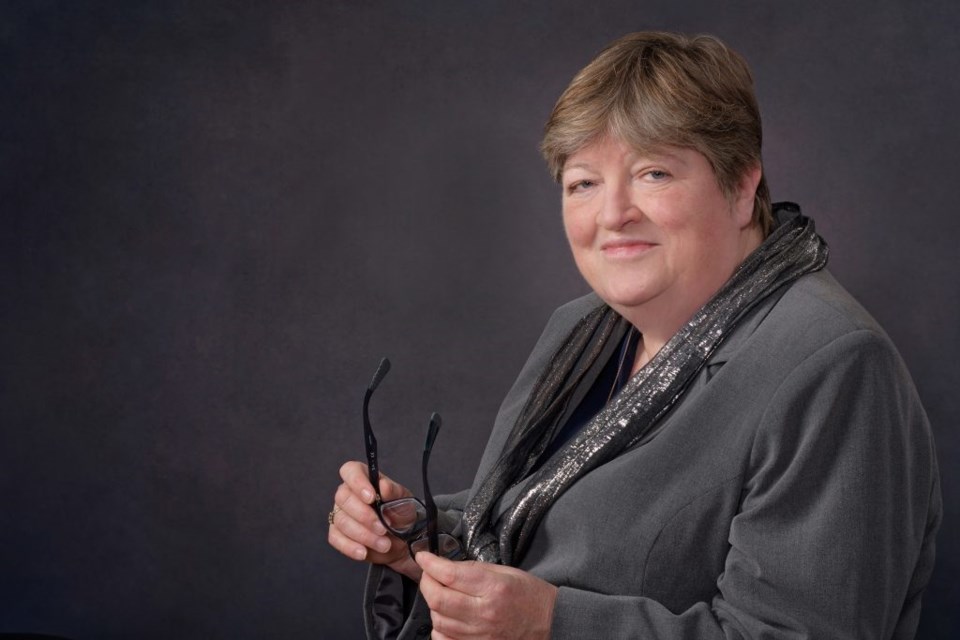 Janice Thomson, best-known locally for her years as the president of the Niagara-on-the-Lake Chamber of Commerce, has been nominated for a Women in Business award for innovations in hospitality and tourism industries.
Since the spring of 2019, Thomson has headed Niagara Falls Tourism, a role she relishes, and was a good move for her to make, she says.
She spent the first while learning everything she could about Niagara Falls tourism and the opportunities it offers, but less than a year into it, she found herself facing the challenges of an emerging pandemic.
She learned early the challenges travel would present. Thomson had taken her first real holiday in years, a trip to Barbados for two weeks, leaving on March 12. But that was 2020, and two days later, she was staying in a beautiful home, alone, with friends she was expecting to join her having decided to cancel their trip. She celebrated her birthday alone, and loved it. "It was paradise," she said.
And then she got a call from a friend in Niagara Falls saying she better make arrangements to fly home as soon as possible, or she wouldn't get home.
That turned out to be good advice, and by the time she was back in Niagara-on-the-Lake and quarantining, Niagara Falls hotels were putting hearts of solidarity in their windows, as it quickly became apparent that this was a dire situation. The so-important international visitors were no longer able to visit, and even locals were being told to stay home. The federal and provincial restrictions were already impacting hospitality and tourism sectors, those very industries she was tasked with helping prosper, more than any other.
It's been a matter ever since of making innovative, pivotal decisions at every turn, always unsure of what the future would bring as pandemic restrictions influenced every cautious step taken during a health crisis.
And to her, said Thomson, that was always the focus — that whatever decisions she made, they were first and foremost in response to the health crisis, the fact that people were getting sick and dying always on her mind.
At Niagara Falls Tourism, "two-thirds of the staff were laid off, the other third left holding things together from home," she says.
Those left went to work on marketing strategies, with safety always an issue, and always a Plan A, B or C, depending on how they were affected by fluctuating restrictions. Plans A and B counted on some return of visitors, Plan C was relying on locals.
There were regular newsletters to communicate with members, and soon, the focus became one of survival.
It had became obvious that they were no longer facing a tourism issue but a health crisis, one that could only be resolved by health experts.
The health crisis "created a trickle-down effect on the economy, and on society," unrelated to tourism.
Fortunately they received federal and provincial funding, and planned to revive a marketing plan, but that had to be put on hold.
With crowds not allowed, the Festival of Lights, which was having a good year, had to be closed early. It had been organized to be held safely, with people driving through, walking with families, or enjoying the lights safely through restaurant or hotel windows.
"That was a bit of a blow, but we had one of our best years," she said.
However, things are starting to look up.
In the summer there were five performances filmed outdoors with Grammy Award-winning Canadian singer Alessia Cara. It showcases five of her new songs at five Niagara Falls iconic locations, including one on the ferris wheel, and one as she is walking down Clifton Hill. The production, Alessia Cara - Live from Niagara Falls, was broadcast on TV and YouTube in August.
That helped set Niagara Falls for its future as an entertainment and family destination, said Thomson.
Recently announced are more than 75 live music performances taking place at 20 indoor venues across the city between Dec. 27 and Jan. 1, including Blue Rodeo, Serena Ryder and Crown Lands on New Year's Eve.
There will be several events each night, with 13 options on New Year's Eve.
When the plans were made, capacity limits were at 50 per cent. "Now, with those restrictions lifted, it feels especially good to be able to do this. We have strong activities going at a good time, when people are looking for good, live entertainment, and we have it for them. It's creating a different kind of energy."
Yet, despite that good feeling, not far from Thomson's mind are those who have been sick and died during this pandemic, and all that has shifted in our lives. She sees people working harder than ever, working smarter, and working together for the benefit of the area to help it get back to normal.
In response to being nominated for an award for innovation, she says, "I'm only doing my job, trying to come up with ideas that are new, different and interesting, in response to a pandemic. What will give me the greatest pleasure is seeing people fulfilling their dreams, having less stress. Every single person is stretched in some way, and I'd like to see an end of that for them."
The annual Women in Business Awards, sponsored by the Greater Niagara Chamber of Commerce, are being held Friday, Nov 19, 2021, from 11 a.m. to 2 p.m. For tickets visit https://www.eventbrite.ca/e/2021-women-in-business-awards-wiba-tickets-170215732839#tickets