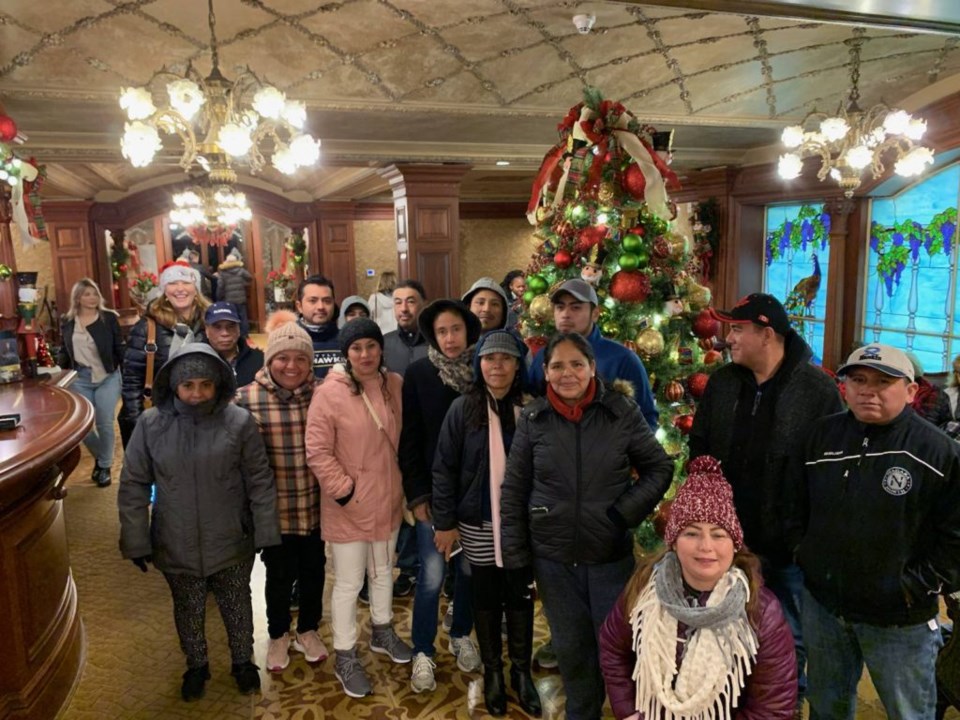 With more than 2,000 seasonal farmworkers arriving in Niagara-on-the-Lake, a Christmas Gift program will help to make them feel welcome and safe on local roads.
You can give a meaningful gift of a welcome kit, a program that has existed for several years, or a lifesaving reflective safety vest, which were given out for the first time this season, following the death of a Mexican woman who was hit by a truck while walking on a dark rural road.
The program, which was started by Jane Andres and Julia Buxton Cox, offers several options.
A welcome kit of work gloves, socks, snacks, hygiene items, a cloth and towel costs $25; a $35 option includes the welcome kit and a reflective safety vest; $50 provides two welcome kits; $70, two welcome kits and two reflective safety vests; and for $100, three welcome kits and three reflective safety vests can be purchased for farmworkers.
Email money transfers to [email protected].