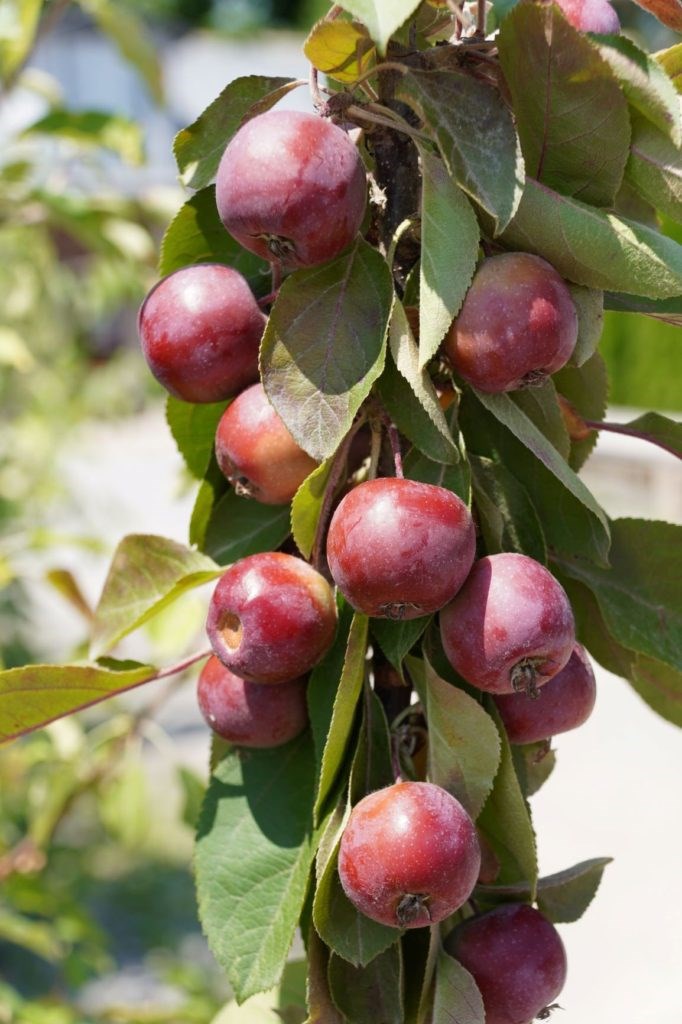 Sometime in the mid-1960s, Anthony Wijcik from Kelowna British Columbia discovered a McIntosh apple mutant with columnar growing habit, in other words without any major branching. In fact, it was his daughter Wendy that spotted one mutated branch on the 50-year-old McIntosh apple tree. The columnar gene of this branch was dominant, so that further hybridizing with other apples produced columnar apples of highly ornamental and productive value. CATS stand for Columnar Apple Tree System, a new set of cultivars being developed in Germany.
I planted three different cultivars last year. They are only one and a half feet wide and are expected to reach up to 12 feet. They are loaded with apples.
However, Rene of Palatine Fruit & Roses told me to remove all but one apple per spur so the remaining fruit would be larger in size. This is the only time-consuming chore with these apples as they usually have five to seven apples in each cluster.
Each tree is capable of producing up to 30 pounds of fruit. There is no need to prune or spray, as they are also disease resistant. The trees can be planted two feet apart and would make a wonderful edible hedge.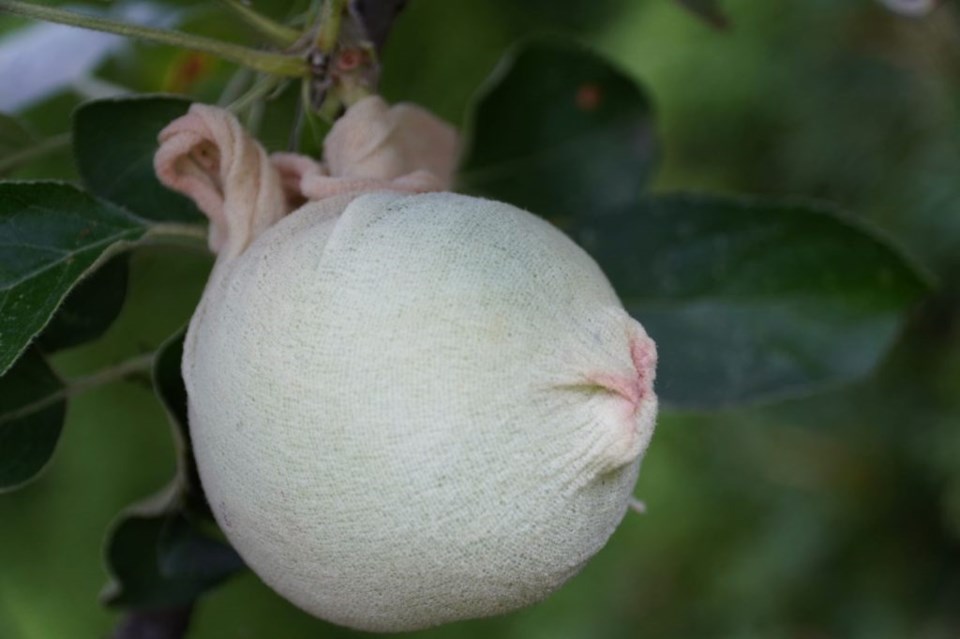 To protect the fruit from insects and birds, I save old nylon stockings and wrap them around apples when they are about the size of an acorn.
Having such a small footprint, columnar apple trees are ideal for small city gardens, containers or sunny balconies.
They are available from a number of nurseries in Ontario including Whiffletree Farm & Nursery in Elora, and Palatine Fruit & Roses in Niagara-on-the-Lake.