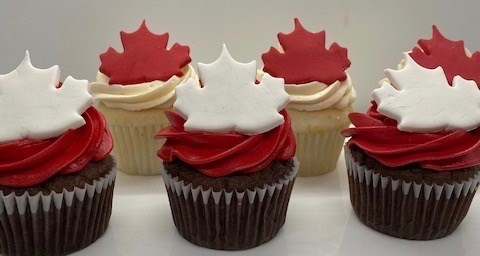 The Friends of Fort George and Parks Canada are ready to host a virtual Canada Day celebration this year, with the cancellation of traditional events at Simcoe Park and Fort George
"During a regular year, Fort George estimates between 7,000 to 9,500 visitors pass through the front gate throughout the day, but this year will be different," says Tony Chisholm, president of the Friends of Fort George. "We are working hard to bring as many aspects of Canada Day to the community to help celebrate the 153rd anniversary of confederation."
To go along with the Canada Day packages being distributed throughout town, the Friends have also created the hashtag #CanadaDayNOTL, and hope that community members will use this hashtag to share images of how they are celebrating Canada Day this year.
"We would love to hear about your favourite aspects of Canada Day – what you will miss the most, and how you are celebrating this year in lieu of the large Celebrate Canada Day festivities at Simcoe Park and Fort George," said Amanda Gamble, executive director of the Friends of Fort George. "You can send us images through social media or by email at [email protected]. We would love to see images of the cake parade, Fort George event, fireworks, etc."
With the support of the Department of Canadian Heritage, the Friends of Fort George will be sharing images and videos of Canada Day festivities from previous years on their website, and through their social media channels (facebook, twitter and Instagram), and are working hard to create some special content from Fort George staff and local dignitaries to help celebrate the day.
Locals have until Thursday, June 25 to order packages from Fort George to help celebrate the day. It will include six cupcakes, made by Willow Cakes and Pastries, flags, pins, Canada Day tattoos, glow sticks, Parks Canada swag, balloons and more.
These packages can be ordered online through the Fort George gift shop at https://friendsoffortgeorge.square.site or by calling 905-468-6621. The cost is $35 per package with free delivery in NOTL, and $40 per package with delivery outside of NOTL.
All proceeds will support the Friends of Fort George and Willow Cakes and Pastries.