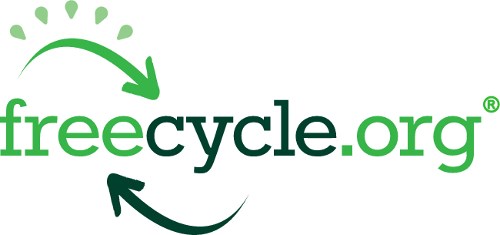 Whether you've been bitten by the minimalism bug, or are just feeling the urge to purge for spring cleaning, there is a better option than the local dump for the things you're jettisoning.
Freecycle.org is a website creating a network of gifting in communities all over the world. It's a non-profit, grassroots, community-focused network of people who are giving away things they no longer need, to people who are gratefully receiving them. The classic adage, "one person's trash is another person's treasure," is manifested online.
Local Nina Otulakowski used Freecycle to help a neighbour empty 30 years of stuff when they went into a retirement residence, she says. "It gave me a sense of satisfaction that it's not going into the dump."
Otulakowski has also given away portable heaters through the site — "It's easier to give things away than to go to all the trouble of selling them for a few bucks," she says. "It's less rewarding financially, but more so emotionally."
She also describes the site as "an important resource that is underused."
Membership is required, and is free. Everything posted must be free, legal, and appropriate for all ages. There are specific rules of etiquette for the process, which tend to be followed.
Using the sharing site is simple; the rules and protocol are clearly laid out, and basically boil down to "be nice." Also, no swaps or trades, and keep "wanted" posts to a minimum.
"It's a nice network," says another local fan of the sharing network, Julia Buxton Cox. She joined the Oakville and Burlington Freecycle groups before moving to Niagara-on-the-Lake, and was amazed by the generosity of the process.
"A hand immersion blender was my first 'receive,'" she recalls. "I thought, 'What? Someone is giving this away for free?' And I just kept gifting from there on."
Buxton Cox says she loves being part of this "community of gifting," and particularly enjoys the "sense of community rather than a business transaction. It just made us feel good because it wasn't going to the dump, or for profit."
Over the years she and her husband have given away any number of things, and have received moving boxes, patio stones for landscaping, and even a VHS of the fifth in The Land Before Time series, completing their daughter's collection.
"I like it, and a lot of people don't know about it," says Buxton Cox, eager to share the experience of "gifting and generosity; repurposing and reusing. Why spend money when you can reuse?"
There are currently active groups in NOTL, St. Catharines and Niagara Falls. Someone in town, for example, was recently looking for an indoor clothes drying rack, while in St. Catharines someone was offering a retro kitchen scale, and someone else was seeking craft supplies. In Niagara Falls, there was a calico cat on offer, and a need for buttons.
Buxton Cox sees further opportunities for the site, including sharing volunteer services.
"People who would be willing to share their services for free could post them," she says optimistically. She also sees potential for seed sharing, for example.
More information can be found at freecycle.org.