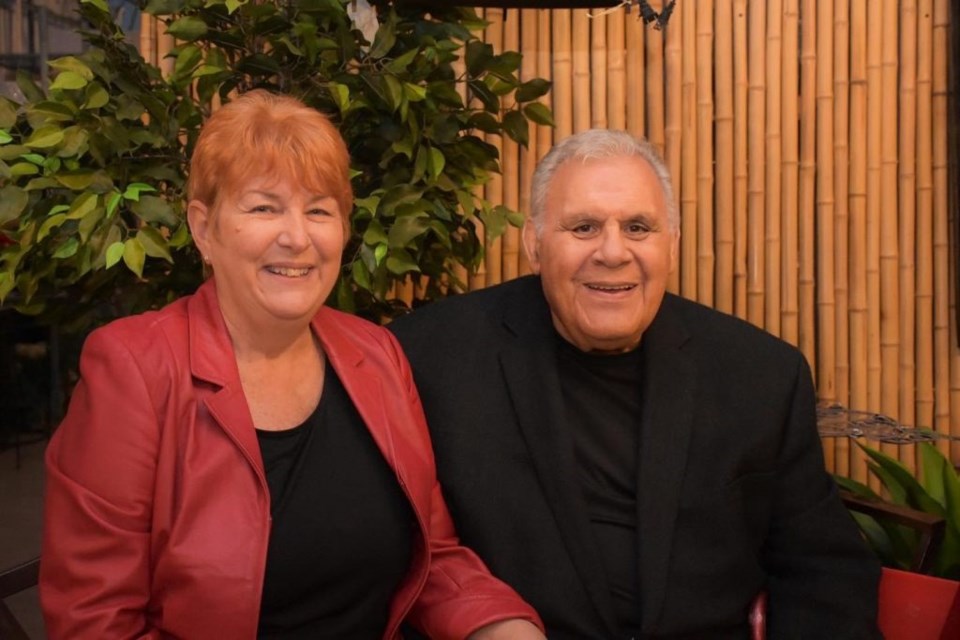 Hamilton Tiger-Cats legend Angelo Mosca has died at 84 years of age, after a lengthy battle with Alzheimer's. The Canadian Football League Hall of Fame member's family released a statement announcing his passing early Saturday morning.
Tributes quickly poured in from across the country. In an official statement from the CFL, Big Ang, as he was often called, was described as "savvy, smart and ahead of his time," and a "shining example of what can happen when an incredible person and our amazing game come together."
There are very few CFL players, if any, who loom larger in the league's history. The tough-as-nails defensive tackle, middle guard and defensive end who also put in time on the offensive line, played in nine Grey Cup games, winning four with the Ti-Cats and one with the Ottawa Rough Riders.
Mosca was inducted into the Hamilton Sports Hall of Fame in 2012, and his number 68 is one of only two retired in the 152-year history of the Tiger-Cats. A statement from the team called him "one of the most legendary players in CFL history, and certainly the most legendary to ever wear a Tiger-Cat uniform."
Known during his playing time and later during a 10-year wrestling career as one of the meanest and nastiest competitors in both sports, Mosca's stepson, Mark Cherney of Niagara-on-the-Lake, knows the real story.
"He was a character who just knew how to build on that persona," Cherney laughs. "It certainly fueled his career. But behind the scenes he was a much different person. He loved hanging out on the deck looking out at the lake and just enjoying the grandkids. He had a real heart of gold and loved to be involved with charities."
Cherney and his mother Helen, a Royal LePage real estate agent in NOTL, first met Angelo during a post-game on-field fan meet-and-greet in 1996. The long-time season ticket holders approached the legend, Mosca clicked with Helen, and two years later they were married.
The couple first lived in Virgil for a few years before moving to the Newport Quay area of St. Catharines. But Mosca could be found every spring volunteering at the Virgil Stampede nickel sale, where he took the time to chat with everyone who came through.
Cherney says his stepfather also worked tirelessly to help the Niagara Children's Centre, and participated in many local sports celebrity events.
"If you needed a personality to come to your charity event," Cherney says, "you just had to ask him. He would figure out how to be there. He was incredible that way."
After retiring from the CFL, Mosca quickly became the public face of the Tiger-Cats. Cherney often accompanied him to appearances, where he truly experienced the adoration Big Ang received everywhere he went.
"Travelling with him and seeing how the fans were so excited to see him, that was one thing he always impressed me with. He'd tell you it wasn't the owner of the team or the promoter of the wrestling that made him his money. It was the fans who made him who he was."
He would take as much as two hours to sign autographs, trying his best to ensure he didn't leave until the last one was signed.
Cherney was with Mosca at a November, 2011 CFL Alumni luncheon during Grey Cup week in Vancouver when an altercation broke out between the former Ti-Cat and Joe Kapp, who played against Mosca with the BC Lions in the 1963 Grey Cup. Hamilton won that game 21-10.
The two former players argued over a hit Mosca levelled on the Lions' Willie Flemming in that championship. Kapp approached Mosca with some flowers, Mosca refused, then Kapp waved the flowers in his face. Big Ang retaliated by hitting Kapp in the head with his cane. Kapp then punched Mosca in the jaw, knocking him down.
It was all caught on camera, of course, and went viral, leading to Mosca receiving an invitation to the Dr. Phil show.
Cherney says Mosca was embarrassed and ashamed at the whole incident, but true to his nature, he was able to turn it into a way to help others.
"He used it as an opportunity to bring attention to the struggles some of the players go through after they leave the league," Cherney explains. "We went to Toronto for the 100th Grey Cup. They auctioned off the cane that was involved, and it brought in $7,700 for the alumni association."
In 2015, at an event called Still Mosca in Hamilton, that cane was donated by the original successful bidder and auctioned off once again to raise money for Alzheimer's, the disease that the legend had recently announced was affecting him.
Cherney says Mosca was proud of having played in the league, and did all he could to help out his former team as well as the many players who struggled with their lives post-football.
The native of Waltham, Mass. had a tough, hard-scrabble upbringing before leaving to play college football at Notre Dame. He had already begun playing with the Tiger-Cats in 1958 when he was chosen in the 30th round, 350th overall, the following year by the NFL's Philadelphia Eagles.
Cherney has seen the letter of intent from the Eagles, and he says the Green Bay Packers also showed interest. But Mosca stayed put and truly made his mark in the league. He was also instrumental in helping to establish the CFL Players' Association in 1965.
Besides his local family, Mosca also leaves behind Jolene, Angelo Jr. and Gino, his three children with his first wife, as well as another daughter named Angela.
As of press time, funeral arrangements have yet to be announced. As Cherney says, though, there's a lot to be considered, and they spent some time over the weekend discussing how to honour Mosca with the Ti-Cats organization. But he expects a private family event to be held shortly.