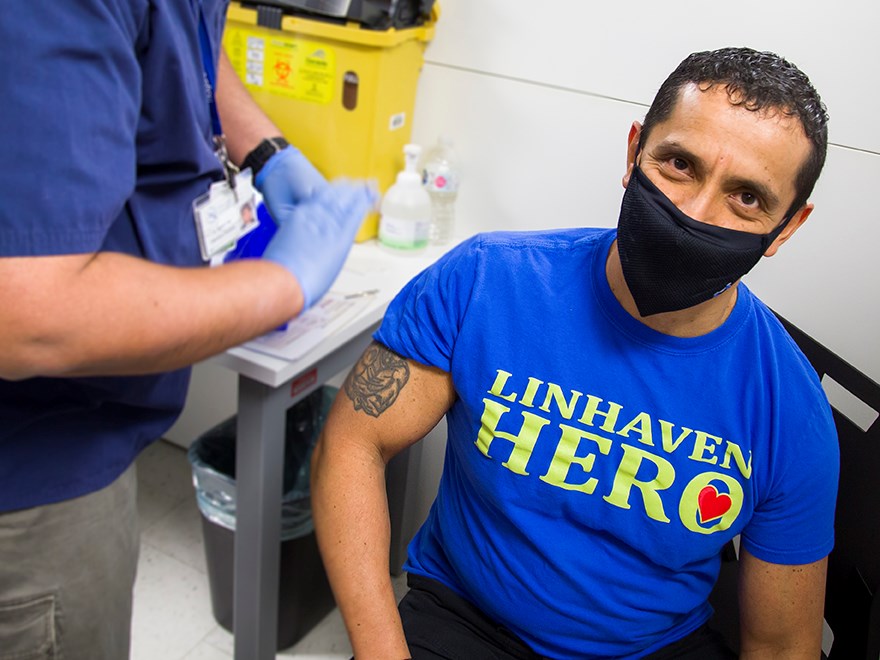 Today, Niagara Health, Niagara Region Public Health, and Emergency Services administered the first 322 doses of the COVID-19 vaccine in the region.
Niagara Health vaccinated 108 long-term care home workers and 70 hospital staff and physicians. Meanwhile, NRPH and ES teams were deployed to two long-term care homes, one in St. Catharines and one in Fort Erie, vaccinating 144 residents and staff.
"This is a huge day for Niagara Health and our region. We've talked about wanting to see that light at the end of the tunnel, and it is finally here," said Lynn Guerriero, President and Interim CEO of Niagara Health. "Today, we started vaccinating health care workers at highest risk of exposure to COVID-19 and vulnerable residents of long-term care and retirement homes."
Niagara's first recipient of the vaccine was Faber Baquero, a personal support worker from Linhaven, a long-term care home in St. Catharines who said he felt "great and blessed" to be getting the COVID-19 vaccine: "We need to keep our staff and residents safe."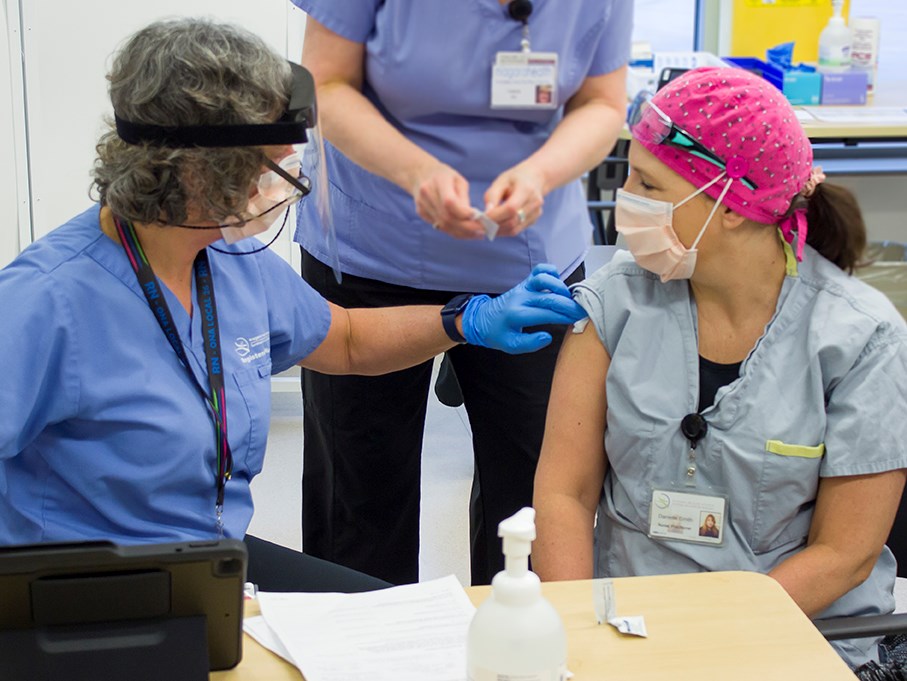 At the same time, Danielle Smith, a hospital nurse practitioner who has worked in the St. Catharines Site dedicated COVID unit from the beginning of the pandemic, was the first member of the Niagara Health team to receive the vaccine. "I've never been so excited about getting a needle. We have been at this for a while, and this is such a relief. I work with such a wonderful team, and it's an honour to be the first to get the vaccine."
Niagara plans to vaccinate 11,000 high-risk health care workers and vulnerable residents of long-term care and retirement homes over the next three weeks and will expand the rate of vaccination based on vaccine supply, and following the provincial risk-based framework.