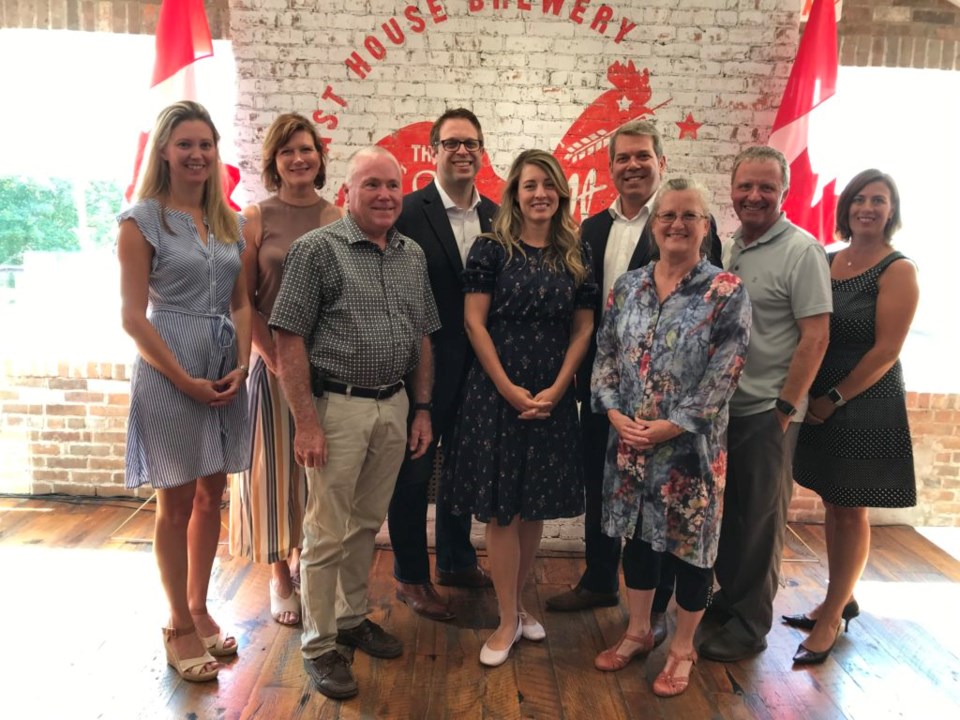 The federal government is investing in tourism in Niagara, with support for the Shaw Festival, the grape and wine industry, and the local craft beer industry. 
Minister of Tourism Melanie Joly was in Niagara last Monday and Tuesday for the announcements.
The Grape Growers of Ontario will receive $250,000 for an International Cool Climate Wine Symposium to be held next July at Brock University, from the Canadian Experiences Fund, which supports tourism products, facilities and experiences in communities across Canada, she said, at an event held at Oast Brewery.
GoSip Niagara will receive $50,000, which promotes local craft beer, and $34,000 will help The Exchange Brewery to enhance its second Sourpalooza festival this September, which showcases sour beers.
The Shaw Festival will be upgrading audio equipment in the Festival Theatre, thanks to a $330,000 grant from the federal government.
The money is in addition to $2.77 million also from the Canada Cultural Spaces Fund, to theatre upgrades for the Shaw made since 2016, Joly said at the announcement held on the Shaw Festival grounds last Tuesday.
"Tourism is a rapidly-growing sector that showcases Canada's diversity, natural beauty, unique experiences and culture to the world," said Joly. "These investments will ensure that the Shaw Festival will continue to be an important cultural attraction for both residents and international visitors to the region for many years to come."
Shaw CEO Tim Jennings thanked the federal government for its funding, and for its support of the arts in Canada.
"Already one of the country's strongest arts and culture economic generators, the Shaw Festival delivers more than $200 million each year in economic impact to the Niagara economy," said Jennings.
"As a recipient of Canada Cultural Spaces funding, the Shaw will be able to better deliver on our artistic programs, support the needs of our audiences, and encourage tourists and visitors to the Niagara region during both our summer and, with the introduction of our holiday stage offerings, winter seasons."
The federal government also announced funding for grape and fruit growers in Niagara last week.
The Ontario Tender Fruit Growers and Fresh Grape Growers will receive up to $476,908 for research to improve fruit quality and availability of tender fruit and fresh grape varieties for consumers.
This collaboration is a long-term commitment from growers and researchers at the University of Guelph and the Vineland research centre to bring new varieties of locally grown fruit to consumers across Canada, said Phil Tregunno, chair of the Ontario Tender Fruit Growers.
"These partnerships have resulted in new growth opportunities that not only provide benefit for family farms, but also all of our partners, including marketers, retailers and nurseries," he said.