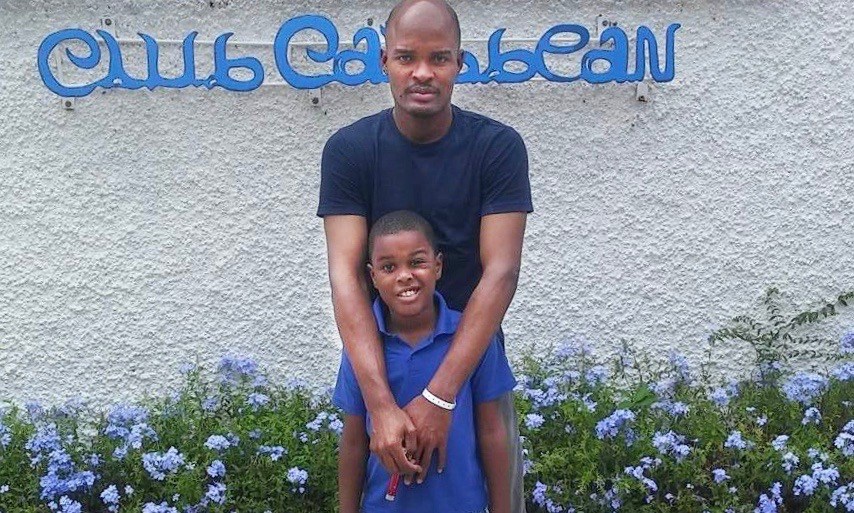 It never gets easier. There is a price to be paid for families that are separated for eight months of the year.
Three of those seasonal workers will not return home, having died from COVID-19 contracted while working on farms in other areas of Ontario. In Niagara-on-the-Lake, workers have so far remained safe.
The men and women working here on the temporary foreign worker program can be away from their loved ones as long as two to four years with only a few short holidays to visit loved ones during that time.
Over the last 15 years, I have talked to hundreds of men and women working under temporary contracts in agriculture, and it is a painful experience they all share.
"I can't even tell my kids when I'm leaving because there is too much stress in the weeks leading up to it. They can't sleep, they can't concentrate in school, they're so worried because I'm leaving. There's no good way to do it. Everyone has a different way of trying to manage," Peter, one of my neighbours down the road said. "I'm so anxious to just hold them when I finally get home. But when they're small they just want to run and hide. I'm like a stranger moving into the house. Man, it breaks my heart!"
Some of the Mexican women leave their children as young as one year old, while they work in our greenhouses and packing barns for eight months. They are afraid if they take a year off they will lose their place on the program.
It never got easier for Jermaine, when it came time to leave his family every year.
"Having grown up at Mt. Olivet orphanage, I was always longing for a family. When I grew up, I wanted to be the best dad ever. I didn't plan to be on the farm work program long, just long enough to get enough money to start and run my own business in Jamaica."
He started a business twice, but with no investors and the impossibility of a business startup loan, he says it was impossible.
Trying to balance his personal life when he was spending three-quarters of every year in Canada was a struggle.
"Sad to say, my relationship with my wife got rocky after a few years away. For farm workers being gone so long, it's a very hard thing to deal with, even if you are really committed. You have no control over what happens in Jamaica when you are gone. There was no future in Jamaica for me, so I had to make a decision. Canada was my only option."
Jermaine started the process for permanent residency in 2016.
"The last four years has cost me a lot. They make it very hard to get the necessary documents. It all has to be employer-based for you to get your documents. My employer has helped me a lot for which I am very grateful."
Jermaine says that although he graduated from high school in Jamaica, he was required to have a Canadian diploma.
"So I started taking night school classes. I studied after work sometimes 'til three in the morning, and would get up for work by 7. It took me two years. I took a truck driving course and got my AZ license. I got my GED. The government can look at me and say 'hey, this is a productive guy, here's a guy to contribute to this country.' It was a big investment financially, but I stuck with it, with the help of my employer."
One of his greatest challenges has been to have his son come for a three-week visit. He hasn't seen his 13-year-old son, Eric, in the four years since he started the process.
"It cost me almost $4,000 in legal and government fees for an application for him to come
here just for a visit. I can't go back to see him unless I am a permanent resident. That is why permanent residence status is so important."
After submitting and paying for all of the necessary legalities and applications, as well as meeting the necessary financial and insurance requirements, his son was denied the visa because he had no travel history. It was a crushing experience for him.
I thought recently of Thomas, one of my neighbours who has been coming up for eight months of the year for almost
30 years.
He has been paying into employment insurance, CPP and taxes, the same as a Canadian for all of those years. His only daughter, her husband and children live in Hamilton, yet he is unable to stay on to visit for a few weeks when his season is over. She grew up with him absent eight months of the year. He put her
through university and now they still cannot be together. He would love to spend time with his Canadian grandchildren for a few months of the year. He wants to apply for permanent residency but has been told it isn't possible.
As Canadians, we consider the well-being of our families to be our top priorities. Why are the families of the men and women who work so hard in our agricultural industry considered less human, less deserving?
We benefit in so many ways from a system that deprives 60,000 families of the opportunity to grow together.
Will Jermaine make it?
I believe in him, as do many others who have been impressed with his integrity, honesty and his determination to care for his "brothers" on the farms. He has a strong network of support, tutors like Marie Lapointe who coached him through his final exams at Mohawk, people at Gateway Church and those whose lives he has inspired in his journey here.
Jermaine adds, "I have to say a big thanks to Lepp farms, because they stood by me and helped things to move forward."
Next week, in part three, I will talk about Jermaine, and the importance of status on arrival.