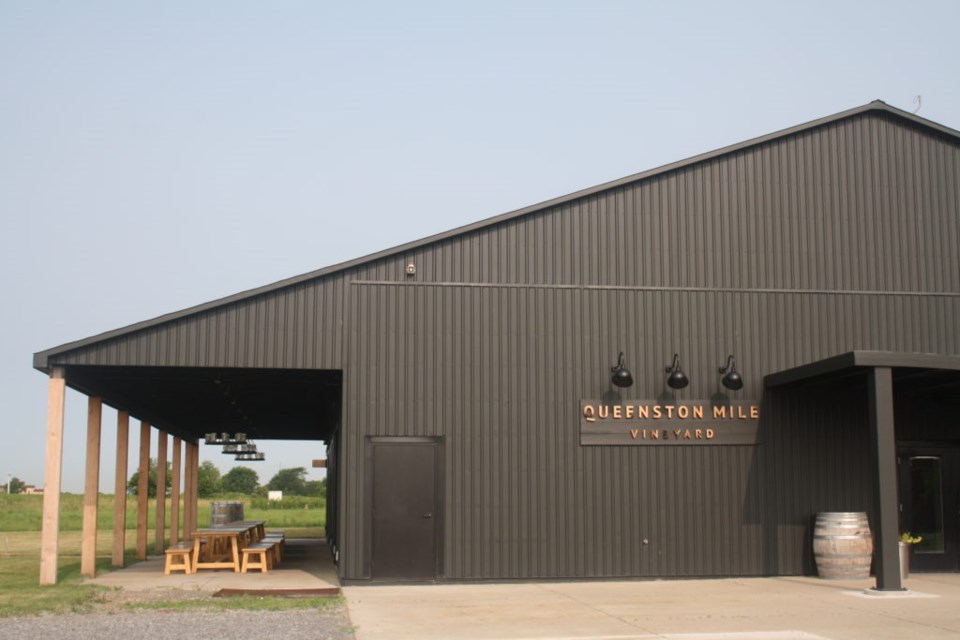 Queenston Mile will get its estate winery designation, but with a couple of last-minute conditions imposed by council.
Monday night's council meeting saw more discussion opposing the rezoning, which seemed to gain traction with some councillors, but at the final hour, it was approved by a five to four vote.
Winemaker Martin Werner spoke to council before they made their decision, trying one last time to convince them Queenston Mile hasn't been operating under the terms of a farm winery, and isn't equipped to produce wine onsite as would be required for an estate winery.
Restaurant owner Maria Mavridis also made one last plea to councillors, saying business owners on Queen Street are disappointed in the support for Queenston Mile. "This is not a winery," she said. "It is agricultural land purchased with the intention of opening a restaurant and events facility."
She warned of the consequences of raising the cost of farmland by turning a small building on agricultural property into a wedding venue, adding that commercially-zoned restaurants on Queen Street can't compete with a barn converted to a restaurant that doesn't have to pay commercial taxes.
Mavridis also suggested Queenston Mile isn't being run as a farm winery at present, and by zoning it as an estate winery, "you are willing to give them the approval to skip some steps that others have patiently gone through."
The main difference for the small winery on about 50 acres of vineyards will be that with estate winery zoning, it can hold special events in a hospitality area and offer food. Both zonings require some or all of the wine sold to be produced onsite.
The conditions that council approved, as presented by Clare Cameron, are that the much-debated commercial equipment which is being stored in the barn will not be installed, and that the site plan for the winery clearly defines a permanent wine production and processing space, rather than allowing the flexibility of having the production area converted to hospitality space when convenient.
One of the sticking points with neighbours has been the noise that would be disruptive during events allowed in an estate winery.
Referring to the staff report that recommenced approving the rezoning, Cameron said, "to say I'm disappointed would be an understatement."
A decision had been deferred until September, with some questions sent to staff for answers, and Cameron said her understanding was that there be an effort to seek some kind of compromise.
Instead, she said, the answer from staff was that there was no leeway, nothing to be done, and the report as it was originally written stood with no changes.
"The only way I can support approving the zoning is to impose conditions," she said.
Cameron would have liked even more stringent conditions than those approved. She proposed the rezoning to estate winery not be considered until October, 2021, when the winery would have had two years to operate according to regulations as a farm winery. She failed to get majority support for that, as well as other conditions, including a feasibility study to relocate the winery building to a more appropriate site on the property, and another look at the septic system. She wanted an onsite system that could handle all wastewater from winery production, but planning manager Rick Wilson explained the Region okayed production wastewater being trucked offsite, and Cameron failed to get support from council for any further discussion with the Region.
Voting against the rezoning to an estate winery were Councillors Stuart McCormack, Gary Burroughs, Cameron, and Lord Mayor Betty Disero. Councillors Norm Arsenault, Allan Bisback, Wendy Cheropita, Erwin Wiens and John Wiens voted to approve it.
Councillors who approved the rezoning spoke last week of supporting it based on planning principles, with some warning winery representative they expect rules to be followed in the future.