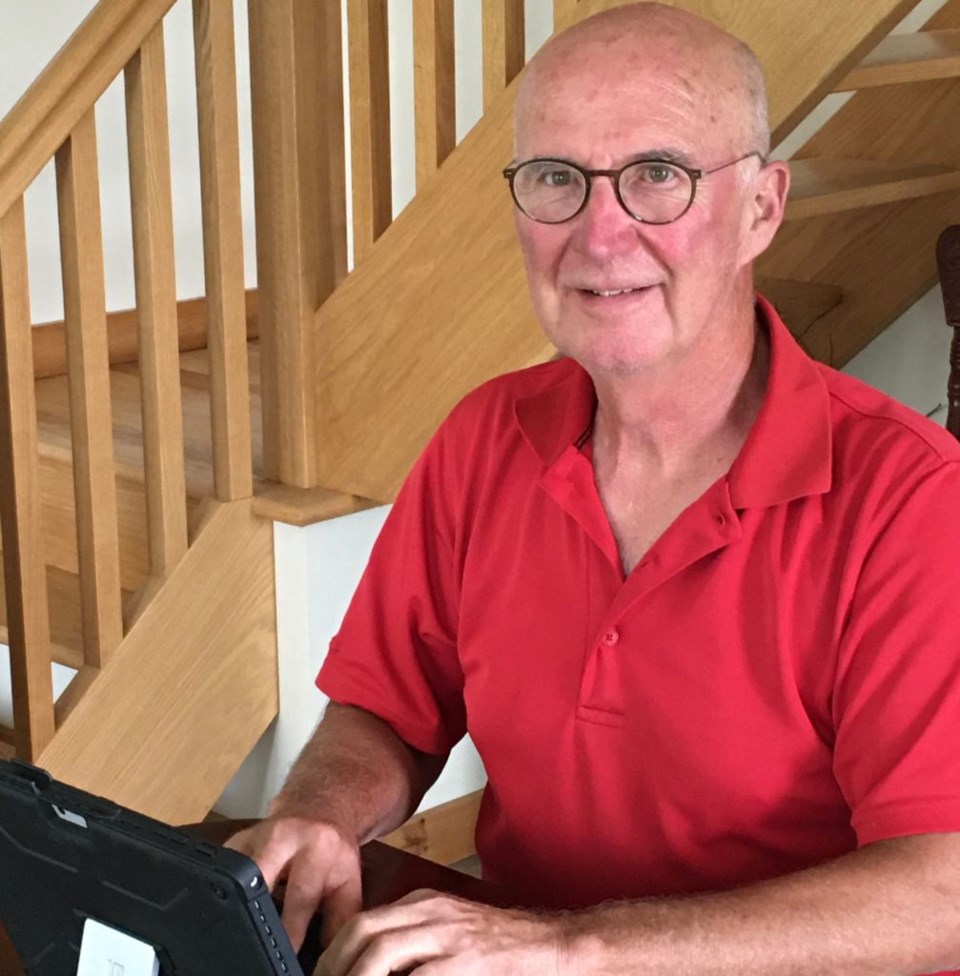 Niagara-on-the-Lake older adults, many experiencing isolation and loneliness, may also find it difficult to access information readily available online.
Some may have received devices such as laptops, tablets and smartphones but they do not know how to use them.
Cyber-Seniors is a local program free to users. It trains students to become technology mentors for older adults. This program is endorsed by the NOTL Community Wellness Committee and has a documentary film featuring Cyber-Seniors' accomplishments. Nancy Siciliana manages Cyber-Seniors, which matches tech-savvy students with older adults looking for help. The students gain practical experience while earning volunteer hours and developing job skills that enhance opportunities for future employment, as the seniors gain valuable skills to help keep them connected to the community.
Some of the tools Cyber-Seniors tech mentors can teach are:
- Ordering groceries online
- Video calling with family
and friends (e.g. FaceTime and Zoom)
- Booking transportation
- Online banking
- Virtual doctor appointments
The two main methods of promoting the program are flyers sent by email to older adults in the NOTL community, and flyers given to retirement and long-term care homes. As well, an article was published on July 16, 2020 in The Local to raise awareness.
The NOTL Community Wellness Committee endorses Cyber-Seniors. Cindy Grant, chair of the committee, reports that her committee wishes to determine the coverage of Cyber-Seniors in NOTL. Please call her at 905-468-7498 to share your thoughts and comments on the questions in the following survey to help determine ways to improve access to Cyber-Seniors and find out its impact. The responses will be forwarded to Nancy Siciliana.
Questions:
1. Have you learned about
use of the internet from a Cyber-Seniors tech mentor?
a. YES
b. NO
2. Would you recommend Cyber-Seniors to friends and relatives?
a. YES
b. NO
3. How did you find out about Cyber-Seniors? (check all that apply)
o July 16 NOTL Local
article
o A friend or relative
o Notification in a
retirement home or
long-term care home
o Other (please specify)
____________________
4. Where do you live?
a. Niagara-on-the-Lake
b. St. Davids
c. Virgil
d. Other (please specify)
___________________
5. What else should be done to help people learn how to use the Internet?
a. Learning sessions held at the library
b. Learning sessions held at the museum
c. Additional advertisements in the local newspapers about Cyber-
Seniors
d. Other (please specify)
___________________
Seniors interested in receiving help from a tech mentor or students interested in becoming a mentor can call 1-844-217-3057.
To apply online to be a tech mentor, visit www.cyber
seniors.org.
There is no fee for the program. It is funded by grants and donations.
Larry W. Chambers has authored 175 articles and books on disease prevention (e.g. dementia), quality improvement in long-term care homes, and innovative approaches for continuing professional development. He is research director of the Niagara Regional Campus, School of Medicine, McMaster University. Hanna Levy is a medical student at the Niagara Regional Campus of the McMaster University School of Medicine.